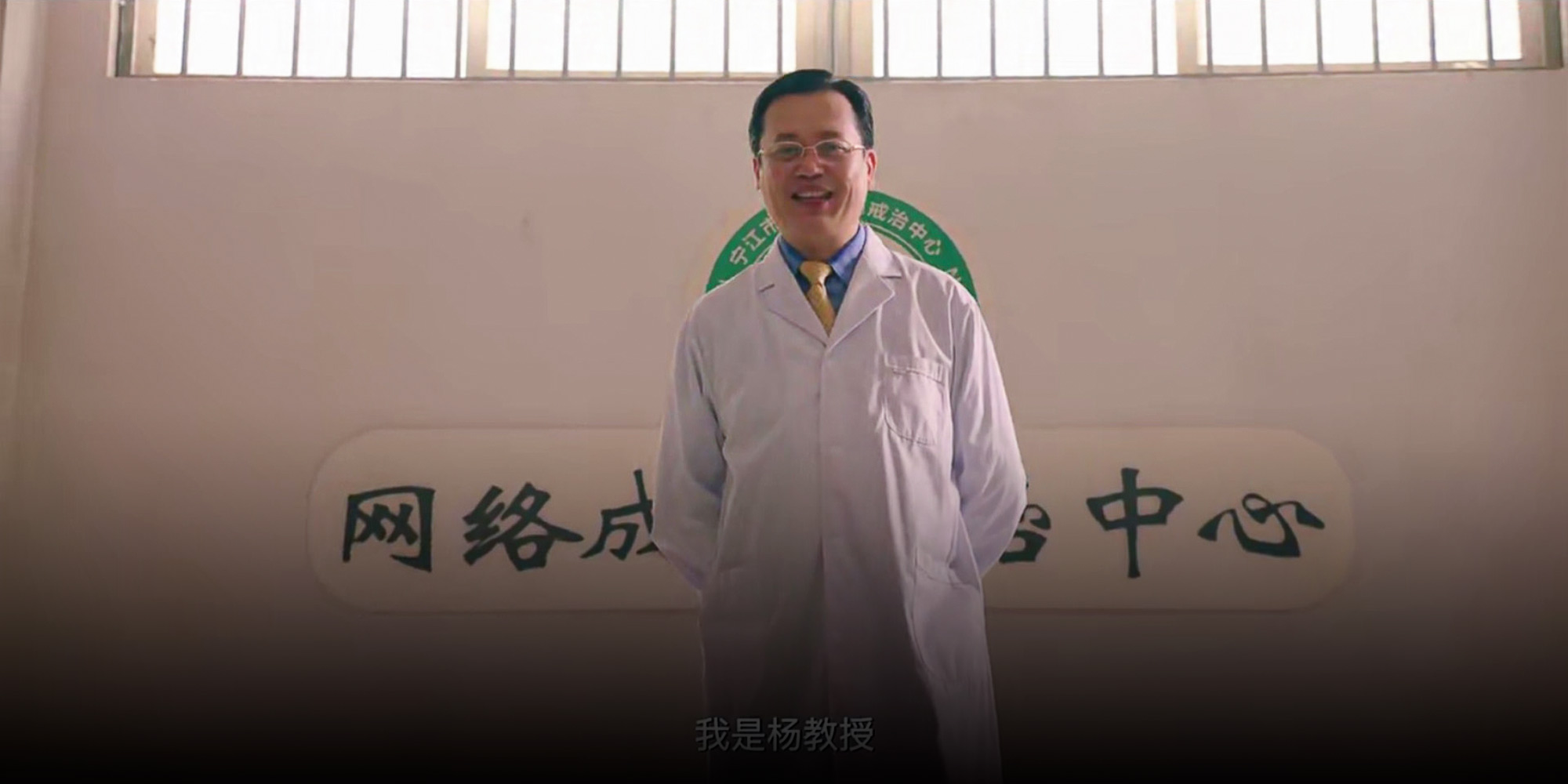 NEWS
Series Sheds Light on China's Dodgy Internet Addiction Schools
Yang Yongxin and his infamous school for treating internet addiction have been incorporated into the new online series "CrossFire" as a reminder of the Chinese esports community's traumatic history.
A Chinese online drama about a military-style boarding school for treating internet addiction, featuring a grotesque caricature of its founder, has unearthed painful memories in thousands of children who experienced brutal treatment during a decadelong controversy.
The psychiatrist figure in the TV show "CrossFire," which premiered July 20, reminds many viewers of Yang Yongxin, notorious for advocating electroshock therapy to treat internet addiction. Also known as "Uncle Yang" — a moniker coined by media — his internet addiction school has left an indelible mark on millions of netizens who came of age in the last decade, when esports was labeled "electronic heroin" and military-style boot camps were established to keep children from becoming slaves to their screens.
"I'm deeply saddened after watching this," read one comment under a related post on microblogging platform Weibo. "Most parents in China want an obedient and docile child, but they don't make any parenting efforts and leave the responsibility with other individuals and institutions. It's devastating."
Based on a popular South Korean tactical shooter game of the same name, "CrossFire" tells the story of two generations of esports athletes — the stories take place 11 years apart — fighting for recognition and success. The 36-episode series has become immensely popular among Chinese audiences, drawing 100 million views in four days on Tencent Video, while a related hashtag on Weibo had racked up more than 3.5 million views as of Tuesday.
Wang Xiaohan, the show's co-screenwriter, told Sixth Tone he was impressed by the resilience of the esports community after spending three years interacting with them while preparing for the show. He decided to incorporate the version of Yang's character into his screenplay after "feeling his hair stand on end" while watching a video clip allegedly shot outside Yang's clinic, in which a distressed boy can be heard screaming for his mother late at night.
The story about the detention center "encapsulates the hostile attitude that many parents from earlier generations held toward online gaming and the internet in general," Wang said. "How did esports athletes at that time manage to swim against the current and still thrive on the international stage? It's wild to think about."
Yang received national attention in 2008 after a documentary by state broadcaster China Central Television lauded him as the savior of some 6,000 teenage internet addicts. However, other media outlets soon revealed that he was using shock therapy on children without anesthesia or muscle relaxants — a technique many decried as unsafe and inhumane.
Though China's health ministry banned Yang's brand of treatment the following year, his loyal clients were undeterred. Parents unable to keep their kids from spending hours upon hours gaming saw Yang's treatment as their last resort, and continued to support the unorthodox clinic until it was closed in 2016.
Though gaming addiction remains a challenge for both parents and children, attitudes toward esports have shifted, and it's now regarded as more than a meaningless pastime. In April of last year, China's Ministry of Human Resources and Social Security officially recognized two esports-related jobs for the first time, while over 20 universities teach esports as part of their curricula.
Despite the changes, Wang believes it's imperative not to forget the past, and to bring Uncle Yang's story to the TV screen as an important reminder of the Chinese esports community's traumatic history.
"People nowadays have short-term memory," he said. "I'm glad Yang's story has become the center of discussion once again. These days, if something isn't mentioned for a while, it is soon forgotten."
Editor: Bibek Bhandari.
(Header image: A screenshot from the online series "CrossFire," 2020. From Weibo)