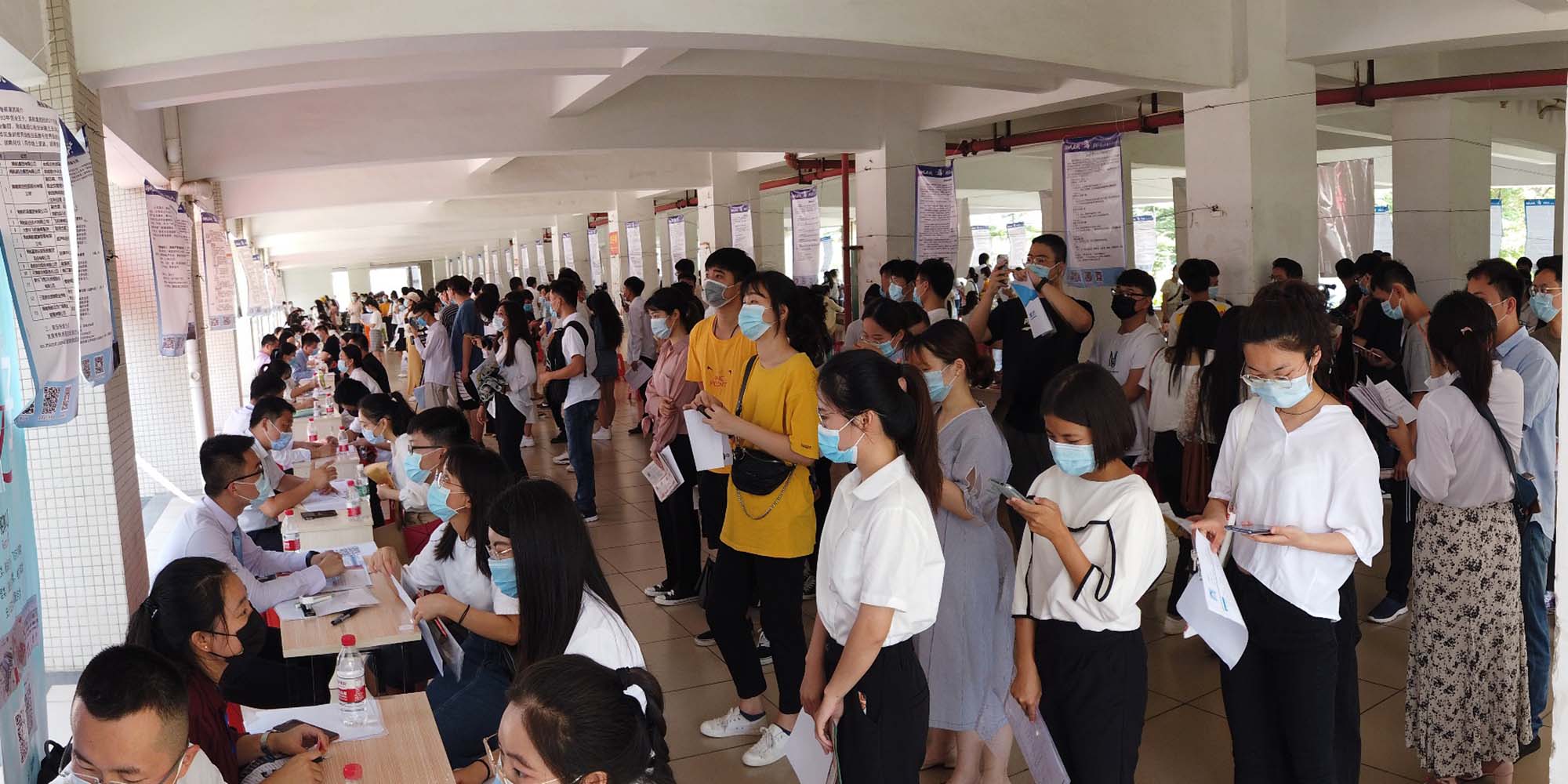 NEWS
China's Nascent Tech Sectors Need 10M Workers by 2025, Report Says
Jobs involving artificial intelligence, big data, cloud computing, and esports in particular will face worker shortages in the coming years.
China will face a massive shortage of human resources in emerging job sectors in the next five years, according to a report released Thursday.
There will be a gap of 10 million people in the country's technology industry, given innovation advancements and the talent required to fulfill emerging tasks, said the report, jointly released by the Ministry of Human Resources and Social Security and e-commerce giant Alibaba's mobile workplace app DingTalk. The country will require nearly 1.5 million cloud computing engineers, about 5 million specialists in Internet of Things technology, and 1 million drone pilots.
"In recent years, with the widespread application of artificial intelligence, Internet of Things, big data, and cloud computing in China, related high-tech industries have become a new growth point in China's economy," the report said. "The demand for employees has substantially increased, forming a relatively stable group of practitioners."
The rapid growth of emerging tech sectors is seen as a major step toward China's goal of becoming a more technologically advanced nation.
The country's soaring progress in esports, 5G, and AI technology now often make headlines. Earlier this month, Beijing released an ambitious two-year plan to incorporate blockchain technology in various sectors throughout the city, aiming to become a blockchain hub by 2022.
Since April 2019, the Ministry of Human Resources and Social Security, the State Administration of Market Supervision, and the National Bureau of Statistics have officially recognized 38 new occupations, including esports-related jobs, blockchain engineers, and urban management data collectors and distributors. However, the country will see a shortage of jobs in many of these sectors, including esports industry professionals and industrial robot operators, which will require millions of workers in the coming years, Thursday's report said.
Liu Kang, a senior official with the Ministry of Human Resources and Social Security, told domestic media earlier this month that the new occupations would be "conducive to promoting employment and entrepreneurship, conducive to training talent, and conducive to developing industry."
According to the new report, millennials are most likely to take up the new professions, while Generation Z is most worried about their employment prospects.
Editor: Bibek Bhandari.
(Header image: People seeking employment line up at a job market in Haikou, Hainan province, May 20, 2020. People Visual)