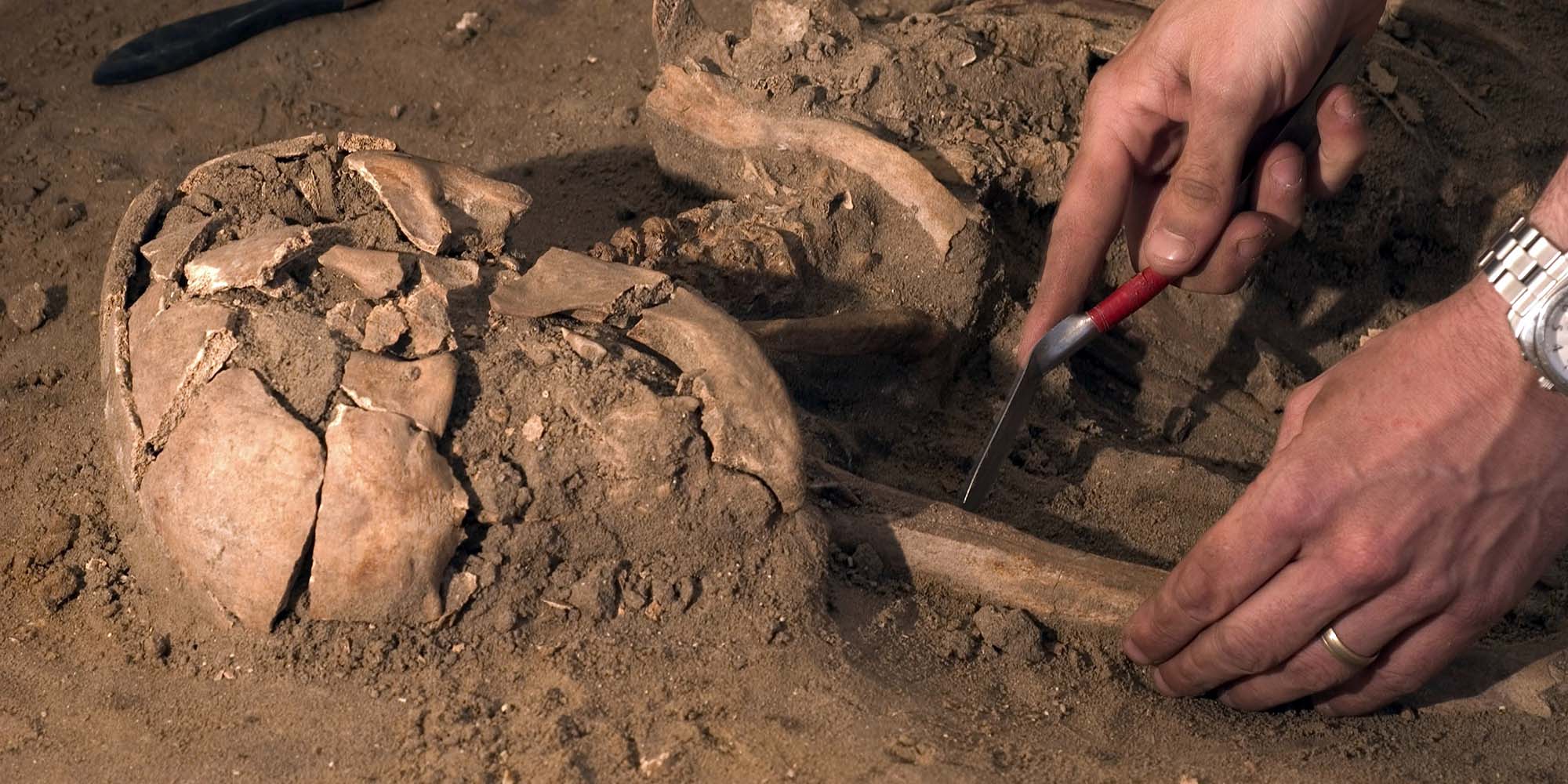 NEWS
Mass Grave From Ancient Battle Earmarked for Shanxi Cultural Park
Experts believe human remains found in Gaoping may be related to the famed Battle of Changping, from China's Warring States period.
Remnants of a mass grave from some 2,200 years ago discovered in the northern Shanxi province will become part of a local government's plan to develop the area into a cultural tourist site, domestic outlet Red Star News reported Tuesday.
On July 8, farmers in Nanwangzhuang Village in Gaoping City found a bone-filled layer of soil around 0.6 meters thick and over 20 meters long, prompting an investigation by experts. The team, which included officials from the cultural relics department, said the human remains may be related to the Battle of Changping, around 260 B.C.
More than 400,000 soldiers from the State of Zhao — one of seven factions in ancient China's Warring States period — are said to have died in the war, which was won by the State of Qin.
Wang Jianxiang, a 31-year-old from Nanwangzhuang, told Sixth Tone on Thursday that he used to see "a lot of these bones," though their numbers seem to be getting smaller.
"If the bones were found before, they would have been taken away shortly," he said. "But recently, no one dares to remove these bones, as we heard (the government) is protecting them to open a cultural park." 
In 1995, locals in Yonglu Village in Gaoping unearthed human bones while tending their fields, along with other artifacts such as knives and coins. In 2011, staff from a research institute studying the ancient war discovered other remains in the area.
Although several ancient graves have been excavated at the core site of the Battle of Changping in recent years, few have survived due to the lack of protections.
"In the 1970s, people from the chemical plant used to dig up bones to make bone meal, which was used as fertilizer," Guo Tingrong, a scholar who has studied the battle, told Red Star News. "Despite the large size of the remains, the people did not realize their important cultural value, so they disappeared."
Currently, no official measures have been taken at the Nanwangzhuang site apart from villagers being asked to protect the area, an official with the Gaoping culture and tourism bureau told Sixth Tone.
"The bones discovered in the last few days confirm the cultural value of Gaoping," he added.
Gaoping is currently promoting the construction of a national cultural park commemorating the Battle of Changping. In December 2019, the China Academy of Urban Planning and Design, a scientific research institution under the Ministry of Construction, won a bid for the project valued at 7.6 million yuan ($1.1 million).
Additional reporting: Guo Yiru; editor: Bibek Bhandari.
(Header image: Stocktrek Images/People Visual)