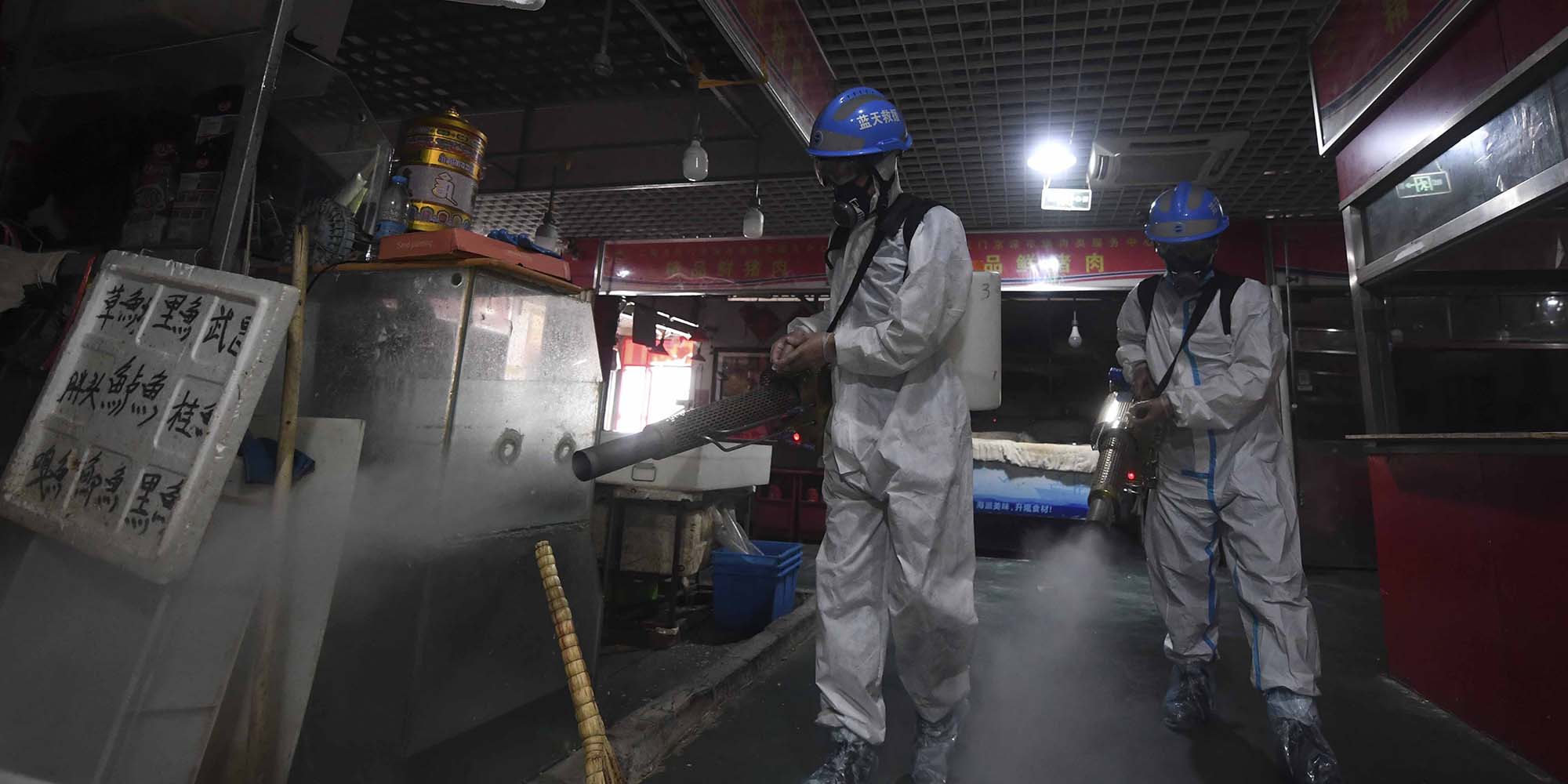 NEWS
Coronavirus Cluster Reported in Dalian, Northeast China
The 15 cases — only three of whom are symptomatic — are the city's first local infections in months.
The northeastern Chinese province of Liaoning has reported 15 local COVID-19 infections in the city of Dalian, according to a government press conference Thursday. Prior to these cases, Dalian had not had a local coronavirus infection in over three months.
The city initially reported just one case: a 58-year-old man who lives alone and works for a seafood processing company. He had shown symptoms on July 16 and was diagnosed with COVID-19 on Wednesday.
Dalian authorities then identified another two cases from among the man's close contacts, both of whom showed symptoms. None of the three individuals — who are all in stable condition — had left the city for two weeks before contracting the virus.
Government inspectors detected the coronavirus in multiple areas of the seafood processing factory where the first patient works — in frozen food, at on-site dining facilities, and in workers' dormitories, among other places — though an inspection of the metal factory where one of the other two patients works did not find signs of the virus.
Zhao Lian, deputy director of Dalian's health department, said the local government has suspended operations at the seafood processing factory, as well as 18 local businesses that distribute the company's products. Officials now plan to test 160,000 people living in the city's seafood trade zone.
Detecting coronavirus at the first patient's workplace has again raised suspicions about a possible link between the virus and seafood.
Previously, Beijing authorities had found the coronavirus on a chopping board used for salmon after an outbreak at the country's largest produce market in mid-June. The discovery stoked fears among locals, causing a sharp decline in seafood consumption. However, experts have said there is insufficient evidence to establish a seafood link.
With the new infections in Dalian, Liaoning has become the third provincial-level region of China to report local cases of COVID-19 since June, following clusters in Beijing and Xinjiang.
Editor: David Paulk.
(Header image: Coronavirus control workers sterilize a seafood market in Beijing, June 22, 2020. People Visual)