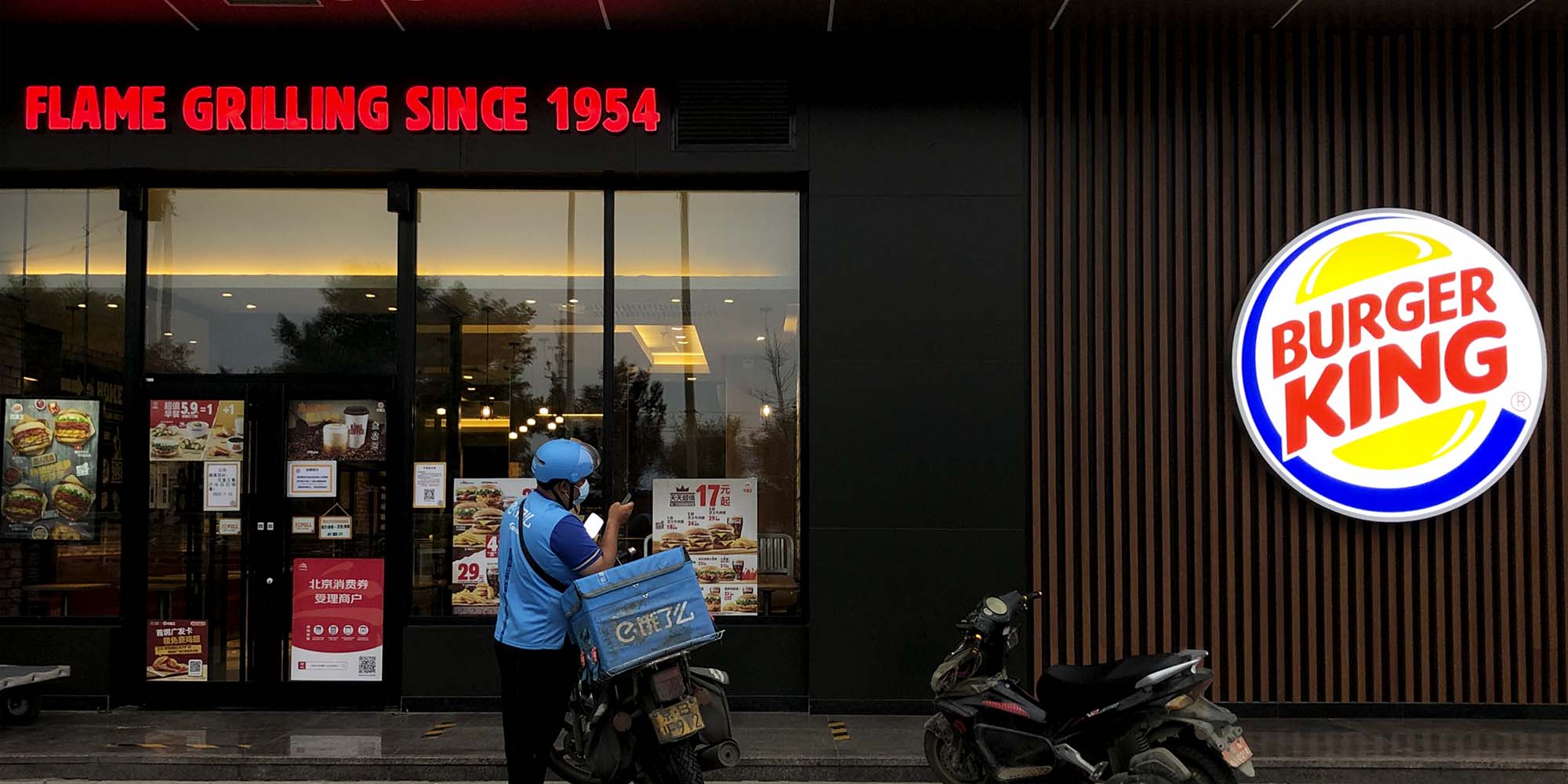 NEWS
Burger King, Vanke Targeted by CCTV's Consumer Rights Broadcast
Data-hoarding apps, corner-cutting construction, and bad buns were among the many consumer-unfriendly practices called out during China's annual "315 Evening Gala."
This year, companies operating in China had an extra few months to fret over whether they'd be targeted by CCTV's "315 Evening Gala" — a high-profile consumer rights event whose usual March broadcast had to be postponed because of the coronavirus pandemic.
In past years, big-name brands such as Nike, Apple, BMW, McDonald's, Volkswagen, Muji, and Nikon have been called out by the state broadcaster for injustices and rights violations. Such unwanted attention is usually followed by swift apologies on Chinese social media — a now-predictable practice that has led some to dub the frantic hours following the broadcast "The Night of PR."
Taking its name from March 15, or World Consumer Rights Day, the "315 Evening Gala" finally aired Thursday, four months after its customary broadcast date. As usual, CCTV's journalists scoured records and went undercover to investigate questions of corporate misconduct.
Burger King Busted for Bad Buns
Perhaps feeling left out after McDonald's was ignominiously featured in the 2012 gala for serving customers food with expired ingredients or hamburger patties that had been dropped on the floor, Burger King was the most recognizable company to be singled out in this year's event.
According to hidden camera footage and staff interviews, several Burger King locations in the eastern city of Nanchang were found selling sandwiches with bread past its expiration date after a staff member adjusted the store's food quality monitoring system to ensure the restaurant could still serve the bad buns.
More footage showed the burger joints weren't following company procedures. An employee at one Nanchang location admitted that skimping on ingredients — using fewer tomatoes or cheese slices than required by company policy — was common at the store.
Hours after the gala concluded, Burger King issued an apology on microblogging platform Weibo, saying the restaurants in question were operated by a franchisee, and would be closed pending an investigation.
Shoddy Construction
One of China's largest real estate developers, Vanke, came under fire when the gala revealed that more than half of the residents in one of the company's apartment complexes in the southern megacity of Guangzhou had complained of severe water leaks from their homes' walls and ceilings in November 2018.
Despite repeated entreaties from residents, Vanke showed little interest in addressing the problems, according to the program. Three months after the initial complaint, a homeowner reported a burst sewage pipe, which leaked waste onto the property.
Other domestic developers such as Sino-Ocean Group Holding Ltd. and China Merchants Shekou Industrial Zone Holdings Co. Ltd. were also accused of substandard construction during the gala.
According to industry insiders, China's high-rise developers are facing a barrage of safety concerns. In 2019, the China Consumer Association received over 15,000 complaints regarding construction alone.
Invasion of the Data-Snatchers
Some 50 mobile apps were found violating personal privacy regulations by over-collecting people's data such as phone numbers, contacts, and text messages without their consent, according to CCTV.
The apps all used the same type of software, called SDK, to gather users' private information. After the gala aired, the apps no longer appeared in domestic app stores.
Those in China are quickly getting wise to data privacy issues. Earlier this month, antivirus software company Qihoo 360 warned consumers of nine online lending apps that could take photos from a phone's camera without the user's knowledge. The photos would then be uploaded to a third-party website, though what they were used for was never discovered.
A week later, an investigation by the state-run Xinhua News Agency revealed that people's personal information — including photos, biometric data, and copies of government-issued IDs — were being sold online for as little as 0.50 yuan (7 cents) each. The sellers claimed such information could be used to bypass the facial-recognition step in identity verification processes for services such as shopping and banking.
Following the "315 Evening Gala," China's Ministry of Industry and Information Technology pledged to track down the apps that had illegally accessed customers' data and enforce stricter punishments.
Editor: David Paulk.
(Header image: A food-delivery driver waits outside a Burger King restaurant in Beijing, July 10, 2020. People Visual)