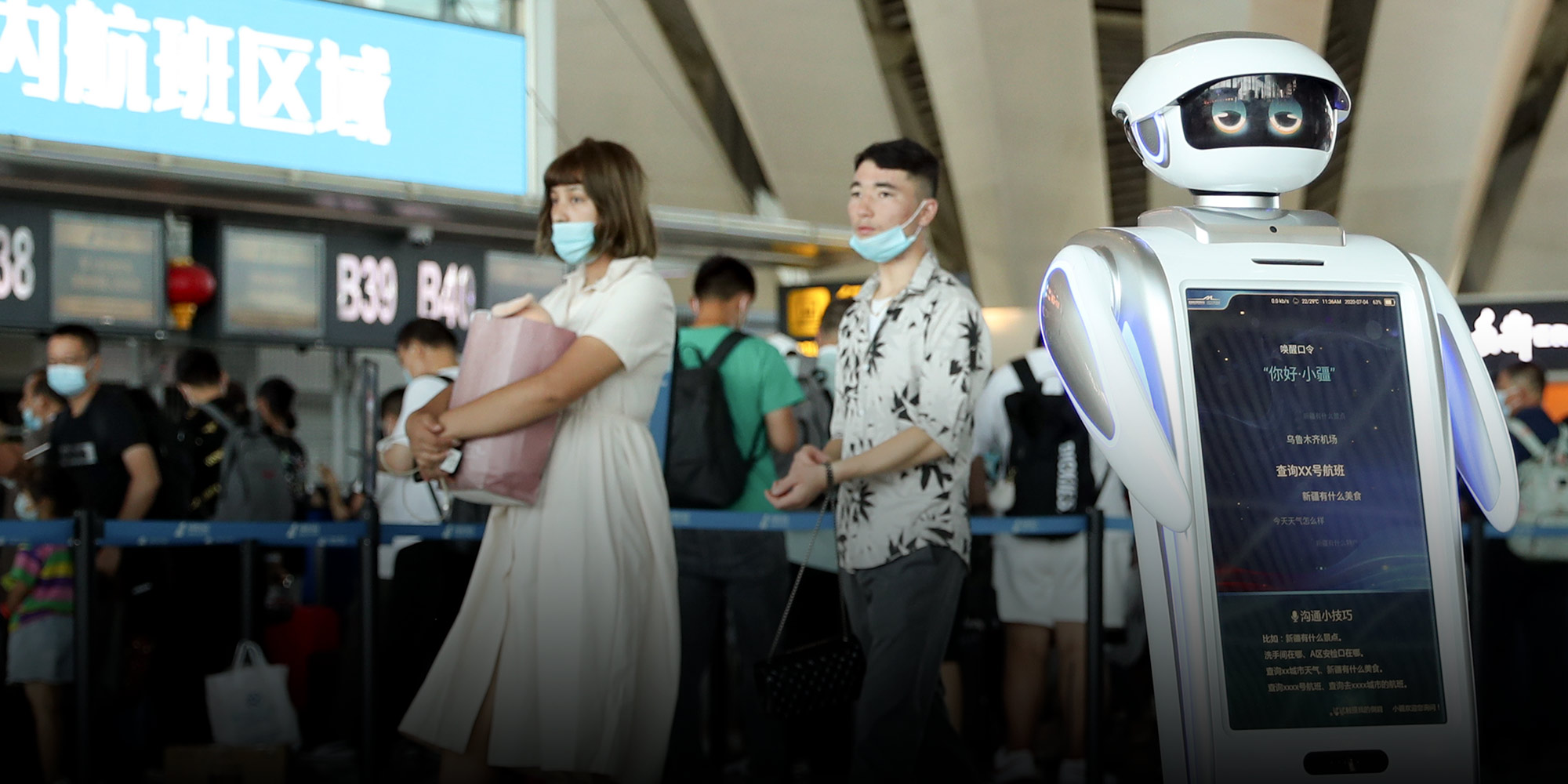 NEWS
Urumqi Shuts Down After New Coronavirus Cases Confirmed
The city in Northwest China has restricted people's movements after new infections were reported for the first time in almost five months.
At least two cities in northwestern China's Xinjiang Uyghur Autonomous Region are under lockdown as authorities have confirmed more than a dozen coronavirus infections since Thursday.
The regional capital Urumqi is said to be prohibiting more than 3 million people from leaving their residential compounds and hotels since Thursday night, Southern Metropolis Daily reported. By Friday afternoon, Urumqi had reported 17 coronavirus infections — six confirmed and 11 asymptomatic — just a day after the city confirmed its first patient.
Thursday's infection was also Xinjiang's first after being coronavirus-free for nearly five months.
Meanwhile, Kashgar and the 11 counties it administers have also been restricting residents' movements since 8 a.m. Friday, an official at the city's epidemic prevention and control center told Sixth Tone. The official, who declined to give her name, said the center has been closely monitoring local health risks and has asked people to stay indoors, though the city has yet to report an infection.
Urumqi residents told Sixth Tone their neighborhood committees had informed them of the lockdown shortly before it went into effect at the end of Thursday. On microblogging site Weibo, residents said they had to scramble for foodstuffs at grocery stores before the restrictions were enforced.
A local guesthouse owner who asked to be identified as Li Qian said she is staying indoors and waiting for the local residential committee to arrange for nucleic acid tests. She added that residents have been asked to stay home for a week.
So far, there has been no official release about the outbreak control measures, though local media outlet Tianshan Net has published several epidemic control measure updates on Weibo. Urumqi has suspended an annual degree exam scheduled for Saturday, as well as its subway service, effective Thursday.
The resurgence of the coronavirus that causes COVID-19 has also led to a temporary suspension of a major bus line at Changji, a satellite city 30 kilometers east of Urumqi, according to the state-run People's Daily. The transportation company's 931 staff members will be tested for the virus.
The Xinjiang government has vowed to take the "strictest" measures to track and trace potential infections, while monitoring people traveling to and from the region for any symptoms, Xinjiang Daily reported, citing a Thursday meeting chaired by Chen Quanguo, the region's party secretary.
On Friday, over 600 scheduled flights were canceled at Urumqi's Diwopu International Airport, according to Reuters. Several airlines including China Eastern and Juneyao Air now require passengers to present a negative nucleic acid test from the past seven days, as well as a green "health code" for all flights to Urumqi.
Editor: Bibek Bhandari.
(Header image: Passengers at an airport in Urumqi, Xinjiang Uyghur Autonomous Region, July 4, 2020. Zhang Xiuke/People Visual)