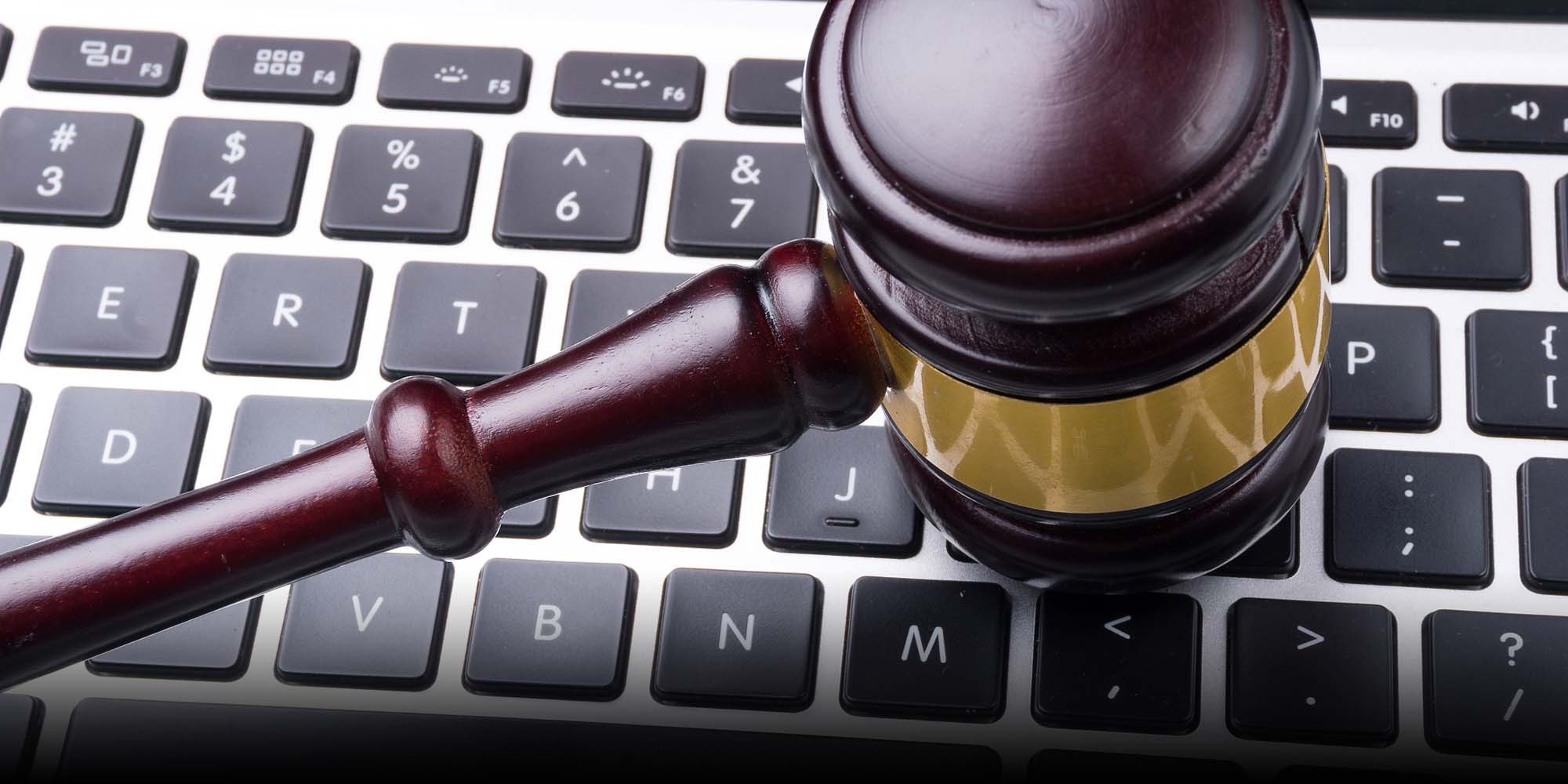 NEWS
China's First International E-Commerce Court Is Now in Session
For the court's first case, a Singaporean plaintiff sued a Chinese company from which they had purchased a laptop for false advertising.
The eastern Chinese city of Hangzhou has established a court for hearing cases involving international e-commerce disputes — the first of its kind in the country, according to a report Thursday by Sixth Tone's sister publication The Paper.
The Cross-Border Trade Court will be responsible for handling disputes over online deal inquiries, negotiations, and contracts, according to the website of Hangzhou Internet Court, which oversees the new court.
The Cross-Border Trade Court livestreamed its first case Wednesday. A Singaporan national had sued a Chinese e-commerce platform for an alleged contract violation, saying a laptop they had purchased from the company's website did not match its product description. The plaintiff accused the e-commerce platform of false advertising and demanded a refund.
Hangzhou, capital of the coastal Zhejiang province, is China's e-commerce hub, serving as the home base for several internet companies including Alibaba, whose online marketplace Taobao has hundreds of thousands of vendors based in the city.
Feng Xiaopeng, a commercial lawyer at King & Wood Mallesons in Hong Kong, told Sixth Tone that establishing a court for international trade should help make judicial decisions in such cases more efficient and professional.
"Before this court, cases involving cross-border business disputes would have been handled at regular low-level courts, which are less specialized," Feng said. The lawyer added that he expects the Cross-Border Trade Court to "bring legal reforms and benefit consumers."
According to an e-commerce industry report, China's international retail sales eclipsed 1 billion yuan ($143 million) in 2019, up 16.7% from the previous year. Since 2010, the scale of the country's international e-commerce industry has expanded by as much as 20% annually.
Editor: David Paulk.

(Header image: UIG/People Visual)