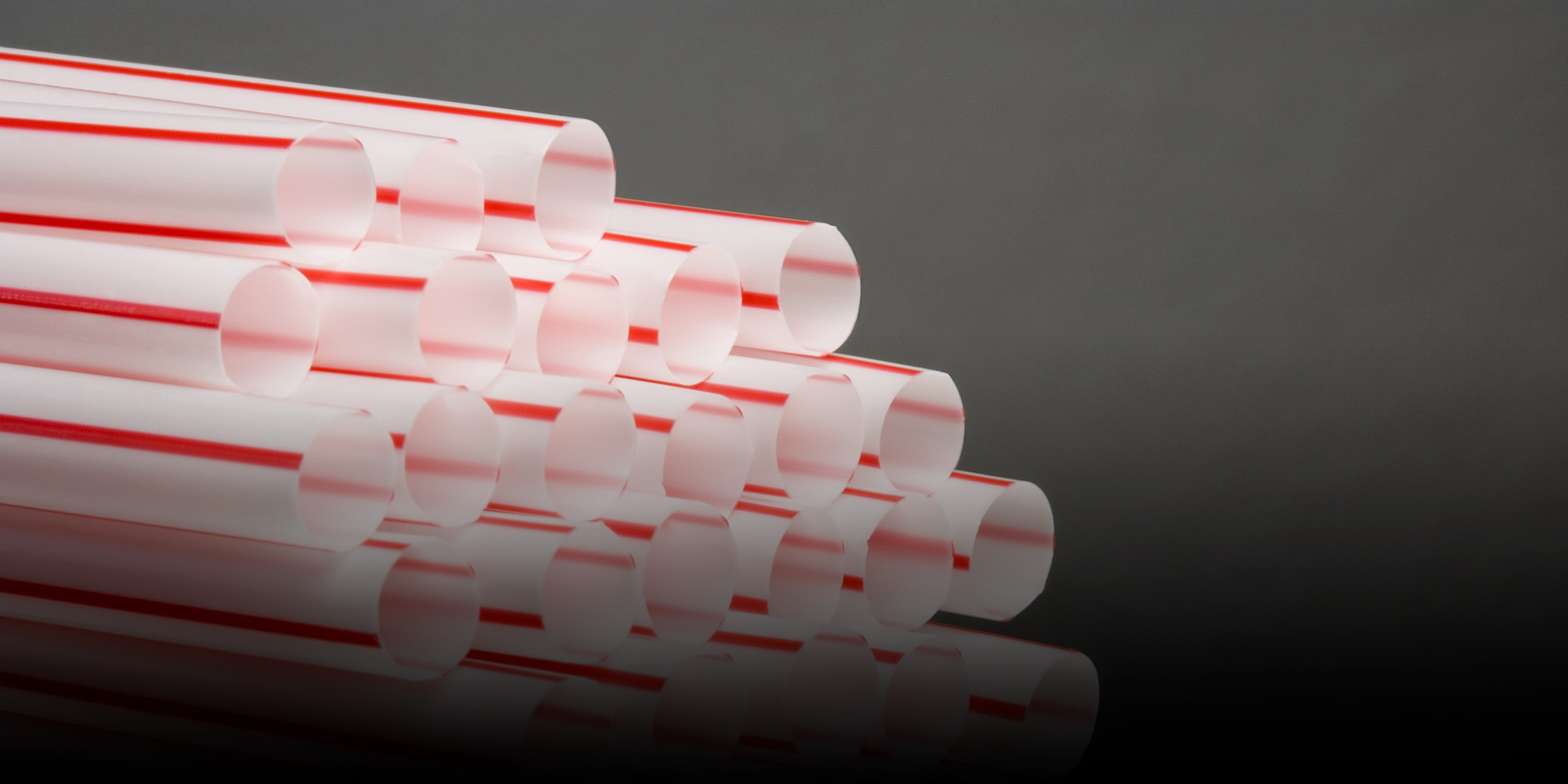 NEWS
Chinese Provinces Move to Ban Plastic Straws by Year's End
The bans are consistent with a central government guideline from January that pushed for the elimination of single-use plastic straws nationwide.
Sichuan has become the latest Chinese province to call for a ban on plastic straws by the end of 2020.
On Monday, authorities in the southwestern province announced that bars, restaurants, and tea and coffee shops should plan to stop handing out plastic straws with their customers' orders, after Jiangxi and Shanxi recently announced similar policies.
The three provinces had all released timelines for phasing out plastic straws — which are routinely distributed with takeout beverages such as sodas and bubble tea — after the central government in January released a guideline calling for single-use plastic items such as straws, delivery packaging, and bags to be discontinued by year's end.
China has long wrestled with the convenience and environmental downside of plastics, which don't easily biodegrade and are commonly found in oceans, landfills, and waterways. Straws, while accounting for only a small portion of total plastic waste, are among the most common items found littering beaches, according to Ocean Conservancy, a U.S. environmental advocacy group. Last year, an estimated 46 billion disposable plastic straws were produced in China alone.
The plastic straw bans will undoubtedly pose a challenge to China's food and beverage sector as companies struggle to adapt. For example, McDonald's China — which reportedly uses 400 tons of plastic straws annually — announced in June that it will switch to sippable lids and gradually stop using plastic straws by the end of the year.
Nayuki, a Chinese tea shop chain with around 400 domestic locations, told Sixth Tone that it plans to provide paper straws and sippable lids to customers, as well as offer discounts to those who bring their own cups.
But changing consumer behavior may not be easy. Wang Jie, a bubble tea lover in Shanghai, said that while she welcomes the initiative to reduce plastic waste, she's not sold on paper straws. "There's always a feeling that the paper straw is coming apart," Wang told Sixth Tone.
Mounting public scrutiny of plastics and official plans to phase out single-use items have led to a boom in companies interested in biodegradable plastics, according to Southern Weekly. Yonghui Superstore, a Chinese supermarket chain with 1,133 domestic locations, used 13.4% more biodegradable plastic bags at its stores in the first half of 2020 compared with the same period last year.
Pricing could also prove to be a headache for businesses, many of which have witnessed how switching to more-expensive biodegradable plastic bags can deter customers. "Biodegradable bags cost two or three times more than traditional polyethylene bags, and we're worried that customers won't easily accept this," a Yonghui spokesperson told Sixth Tone.
For environmentalists, meanwhile, there's the added issue of waste management. Since China went to war on garbage in 2019, cities have embraced waste-sorting campaigns whereby household garbage is sorted into different categories including recyclables, hazardous waste, food waste, and general waste.
Mao Da, the founder of nonprofit group Zero Waste Beijing, told domestic media that he's worried the plastic straw bans' emphasis on biodegradability may not have much of a practical effect on reducing plastic pollution. While biodegradable plastics can be broken down into water, carbon dioxide, and biomass through a specialized treatment process, China doesn't have enough facilities to meet the demand, Mao told Sixth Tone in a previous interview.
"Biodegradable plastics aren't without their shortcomings, and should be limited as well," he said.
China is the world's largest producer and exporter of plastics, accounting for over one-fourth of global plastic production in 2018.
Editor: David Paulk.
(Header image: Martin Diebel/Getty Creative/People Visual)