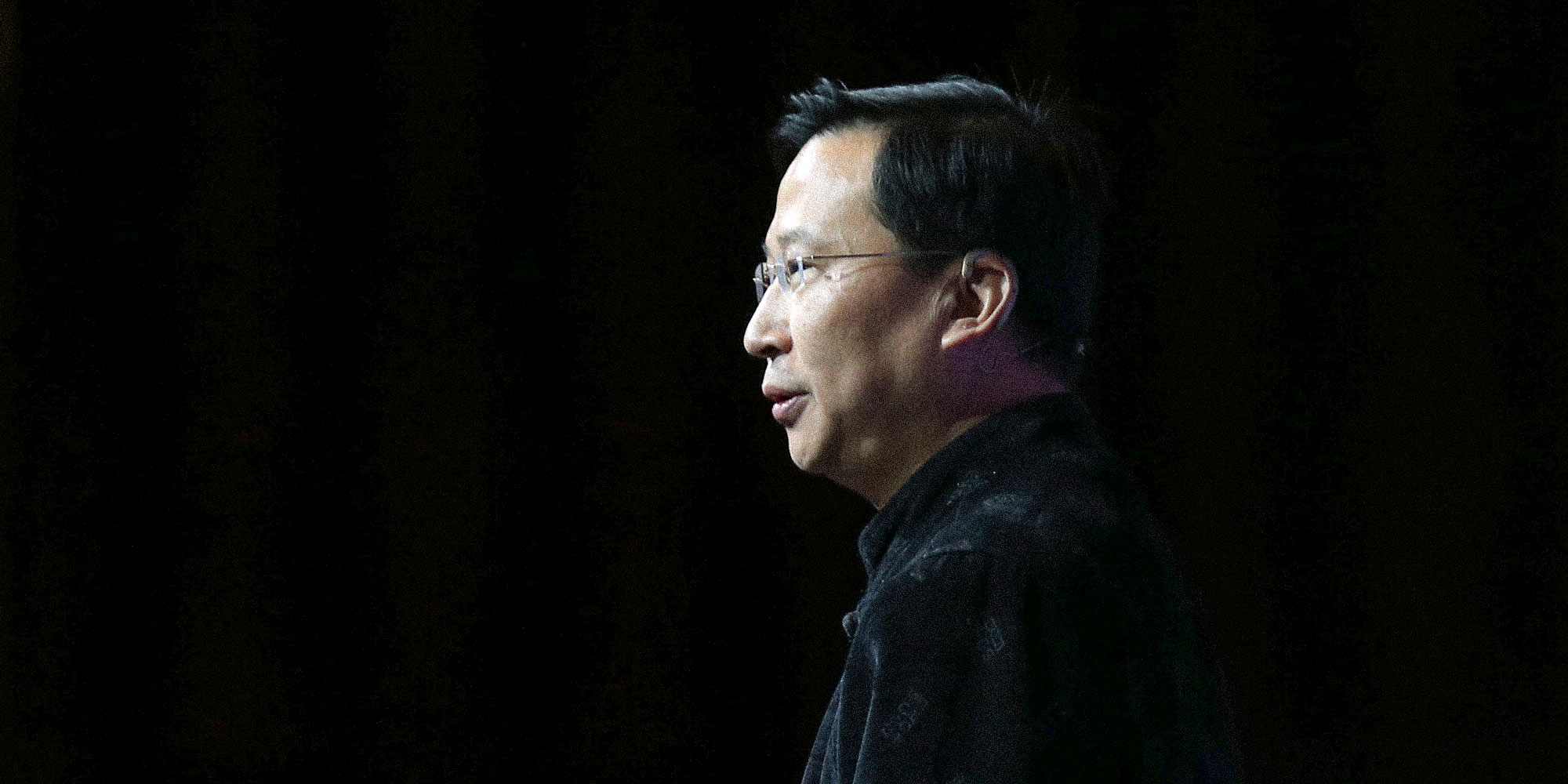 NEWS
Neuroscientist Speaks Out Against Chinese Alzheimer's Drug, Again
In an article published in the journal Cell Research, Rao Yi expressed strong skepticism about the accuracy of a September 2019 paper on how the domestically developed drug GV-971 works.
Update: In a reply published July 13 in Cell Research, Geng and her colleagues said that the 12 uncited publications Rao had referred to did not have "sufficient relevance" to their September paper. They also disagreed with Rao's suggestion that a drug targeting a single disease wouldn't act on so many targets in the body without noticeable side effects.
One of China's top neuroscientists has again raised doubts over the country's highly touted self-developed Alzheimer's drug, which was granted conditional approval to be sold on the domestic market last year.
In an article published Monday by the scientific journal Cell Research, Rao Yi, a renowned neurobiologist and the president of Capital Medical University in Beijing, questioned a research paper published in the same journal last September explaining the sodium oligomannate product GV-971, the breakthrough Alzheimer's drug.
Specifically, Rao — who is also on the editorial board of Cell Research — urged the scientific community to vet the past research of Geng Meiyu, the corresponding author for the GV-971 paper and lead researcher behind the drug. Rao listed 12 academic papers related to GV-971 that had been authored by Geng and argued that the research in them was inconsistent with the September paper.
"I have never come across a single drug with so many targets for curing or alleviating one disease," Rao wrote.
While Geng's September paper on GV-971 suggested that the drug targets gut microbiomes — a potential cause of Alzheimer's, according to past research — her other work on the same drug indicated that it would also work on a variety of other parts of the body, such as nerve cells.
Rao said that if a drug acts on diverse targets, it usually comes with side effects. But instead, the authors of the GV-971 paper said all of the drug's effects were positive, contributing to the alleviation of Alzheimer's.
Rao also noted that the paper did not cite any of Geng's previous papers on the same drug.
Seven months ago, Rao reportedly wrote a letter to the National Natural Science Foundation of China, an official body affiliated with the country's cabinet, to demand an investigation into the September paper published by Geng and her colleagues, as well as the past projects of two other scientists.
"This paper could only be fabricated," Rao wrote in the letter, without elaborating on his doubts. After the letter was leaked online, Geng responded, saying she stood by her team's 22 years of research into GV-971.
China's drug regulator greenlighted the distribution of GV-971 last November, on the condition that additional data be gathered to demonstrate its safety and efficacy. The surprisingly seamless approval — the first for any Alzheimer's drug globally in 17 years — elicited hope as well as skepticism among scientists who thought the drug's fast-tracked human trials were insufficient.
GV-971, which claims to treat mild to moderate Alzheimer's while improving cognition, has been on the market in China since December: A prescription of 42 capsules costs 895 yuan ($128).
Shanghai Green Valley Pharmaceuticals, the drug's developer, said in April that it had received approval from the American Food and Drug Administration to begin clinical trials in the U.S. Previously, the company had expressed hopes of achieving worldwide distribution by 2025.
Contributions: Ye Ruolin; editor: David Paulk.
(Header image: Rao Yi gives a speech in Beijing, Jan. 17, 2016. Tian He/People Visual)