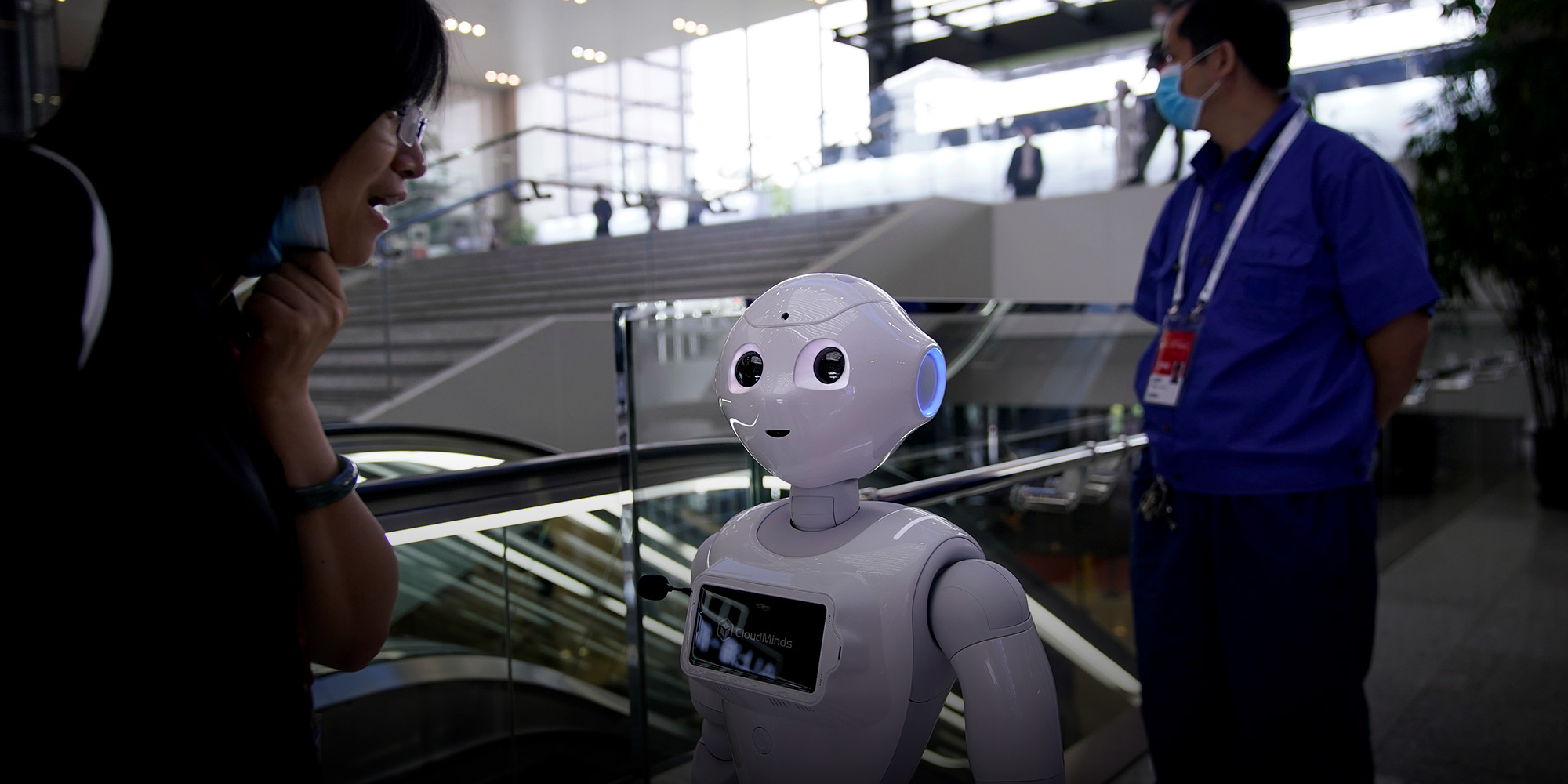 NEWS
Can an AI-Powered Stethoscope Better Detect Heart Disease?
Researchers say the wireless device analyzes lung and heart sounds in younger patients and decodes recordings to make diagnoses.
A white lab coat and stethoscope are the traditional accoutrements of a physician, but the latter may soon be replaced by a digital device.
Researchers in Shanghai have developed digital stethoscopes powered by artificial intelligence (AI) technology to classify the sounds produced by children's bodies and help doctors better diagnose cardiovascular diseases in younger patients, Sixth Tone's sister publication The Paper reported Tuesday.
The technology — already in use at a dozen hospitals in remote areas where medical resources are stretched — has been nominated for the Super AI Leader award at the 2020 World Artificial Intelligence Conference, which kicked off Thursday in Shanghai.
Dong Bin, one of the researchers involved in the digital stethoscope project, told Sixth Tone the diagnosis of cardiovascular diseases depends mainly on auscultation — a demanding procedure through which physicians must detect unusual sounds in the patients' lungs, heart, and other organs.
"Even for experienced doctors, auscultation can be very challenging," Dong said. "The tiny abnormalities in patients' lungs can easily be glossed over, resulting in misdiagnosis and preventing early, proper treatment."
Developed in 2019 by Shanghai Children's Medical Center — affiliated with Shanghai Jiao Tong University's medical college — the digital stethoscope is a small, wireless device that can collect audio information from a patient's body. Researchers say the AI was trained to analyze lung and heart sounds, as well as decode the recordings to make diagnostic decisions.
Cardiovascular diseases account for 43% of all deaths in China, according to a 2018 World Health Organization report. China has a startling number of misdiagnosed cases of cardiovascular disease, Dong said, especially in remote areas where medical institutions are staffed mostly by under-trained doctors.
AI stethoscopes make interpretations of physiological sounds more consistent and reliable, Dong said. Their diagnostic accuracy is 91%, similar to that of the most experienced doctors, according to researchers involved in the project.
In recent years, China's health care system has been making significant investments in AI to better diagnose diseases and ease some of the pressure on medical workers.
The AI stethoscope has joined the ranks of medical devices that increased the efficiency of medical procedures when in-person treatment was difficult amid the COVID-19 pandemic, Dong said. AI stethoscopes made remote scanning and diagnosis possible and spared patients visits to hospitals, which in turn reduced their risk of exposure to the virus.
"Artificial intelligence will fundamentally change our health care system," Dong said. "The process of seeking diagnosis and receiving treatment will no longer be the same."
Editor: Bibek Bhandari.

(Header image: A woman inspects a robot at the World Artificial Intelligence Conference in Shanghai, July 9, 2020. Aly Song/People Visual)