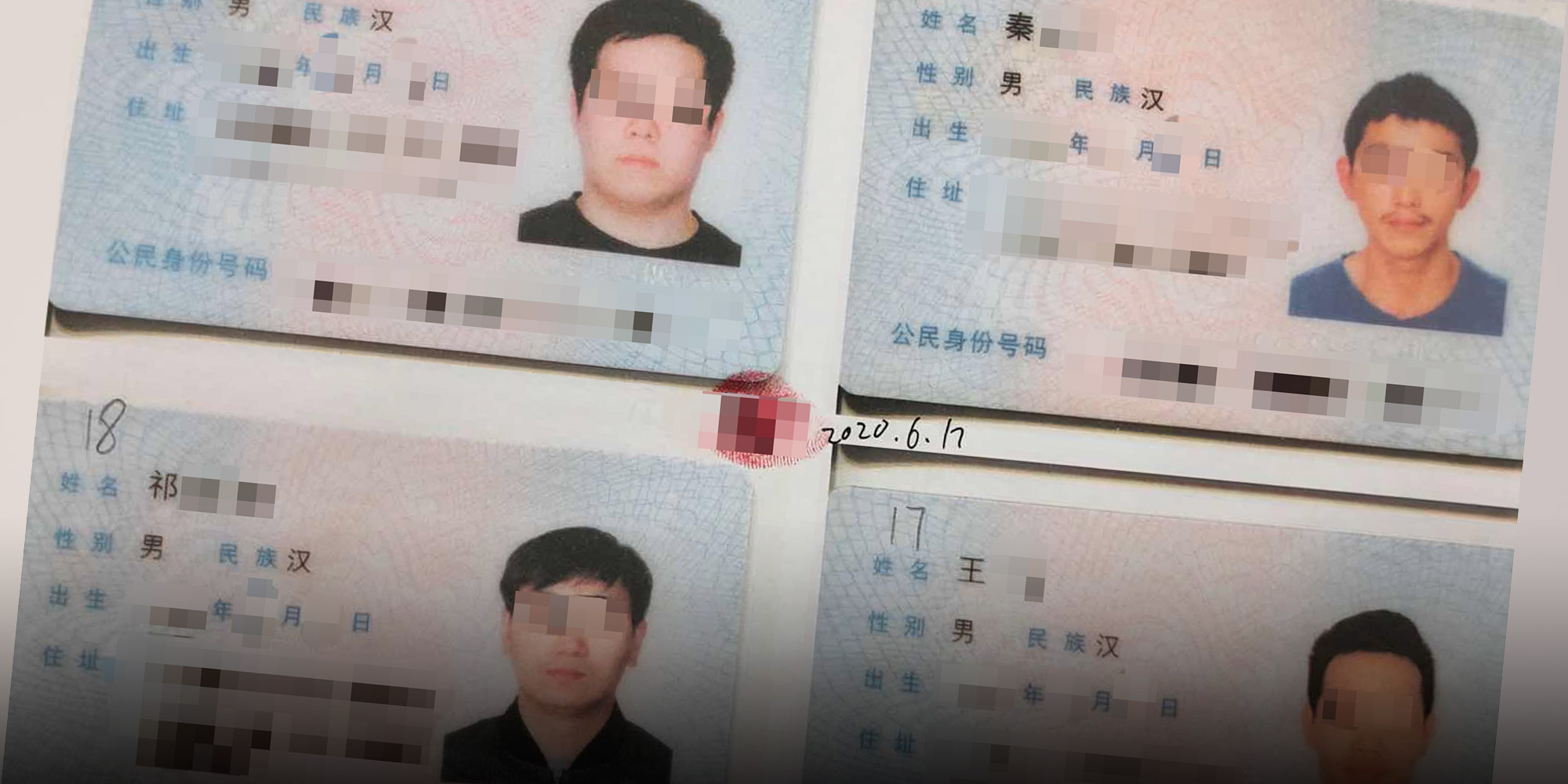 NEWS
English Exam Cheating Ring Busted in Shanghai
Twelve people have been sentenced to up to four years in prison after posing as students to take a Cambridge University-affiliated business English exam.
Several people involved in an English exam cheating ring in Shanghai are facing up to four years in prison, Sixth Tone's sister publication The Paper reported Tuesday.
In late June, Shanghai's Putuo District People's Court ruled against 12 paid test-takers who last year used fraudulent ID cards to take the B2 Business Vantage exam, an internationally recognized qualification affiliated with Cambridge University. The defendants were charged with and convicted of "modifying an ID card," and sentenced to between seven months and four years in prison.
The head of the criminal ring, surnamed Jia, got into the illicit business while working as an English teacher at a cram school: His students started offering to pay him to take English exams in their place. Intrigued by the lucrative business, Jia established his own test prep agency and went online to recruit more "English teachers."
Students were paired with test-takers who were similar in appearance so their faces could be digitally blended together to produce images that were then superimposed on the students' real IDs, allowing the impostor test-takers to pass a mandatory identity verification step.
The media report did not say whether the students were also punished for their involvement in the fraud ring.
This week, over 10 million students are reportedly taking the gaokao, China's make-or-break college entrance exam, which can give even underprivileged students a shot at an elite education.
With so much attention focused on the high-stakes exam, transparency and fairness in China's education system have emerged as hot-button issues. In early June, a gaokao fraud investigation revealed that, over an eight-year span, 242 people in the eastern Shandong province enrolled at universities using other people's identities and gaokao scores.
Last month, television personality Tong Zhuo admitted during a livestream that he had altered his personal information "through some methods" to retake the gaokao after being dissatisfied with his first attempt. When the authorities' subsequent investigation suggested that a government official may have been involved in the fraud, it sparked a public outcry.
China has been taking increasingly stringent steps to ensure the fairness of nationally administered exams. So far this year, domestic law enforcement has caught over 200 people manufacturing wireless communication devices and other dubious equipment commonly used to gain an unfair advantage, according to The Paper.
Cheating on state-sanctioned exams has been a criminal offense in China since 2015. For local-level tests, meanwhile, posing as another person can affect both individuals' social credit scores, according to the Putuo District court, and may result in criminal prosecution.
In response to the gaokao fraud cases in Shandong, policymakers in June proposed criminalizing the broader offense of identity theft in a draft revision of China's criminal law.
Editor: David Paulk.

(Header image: Students' ID cards with altered photos used by the paid test-takers. From the Putuo District prosecutor)