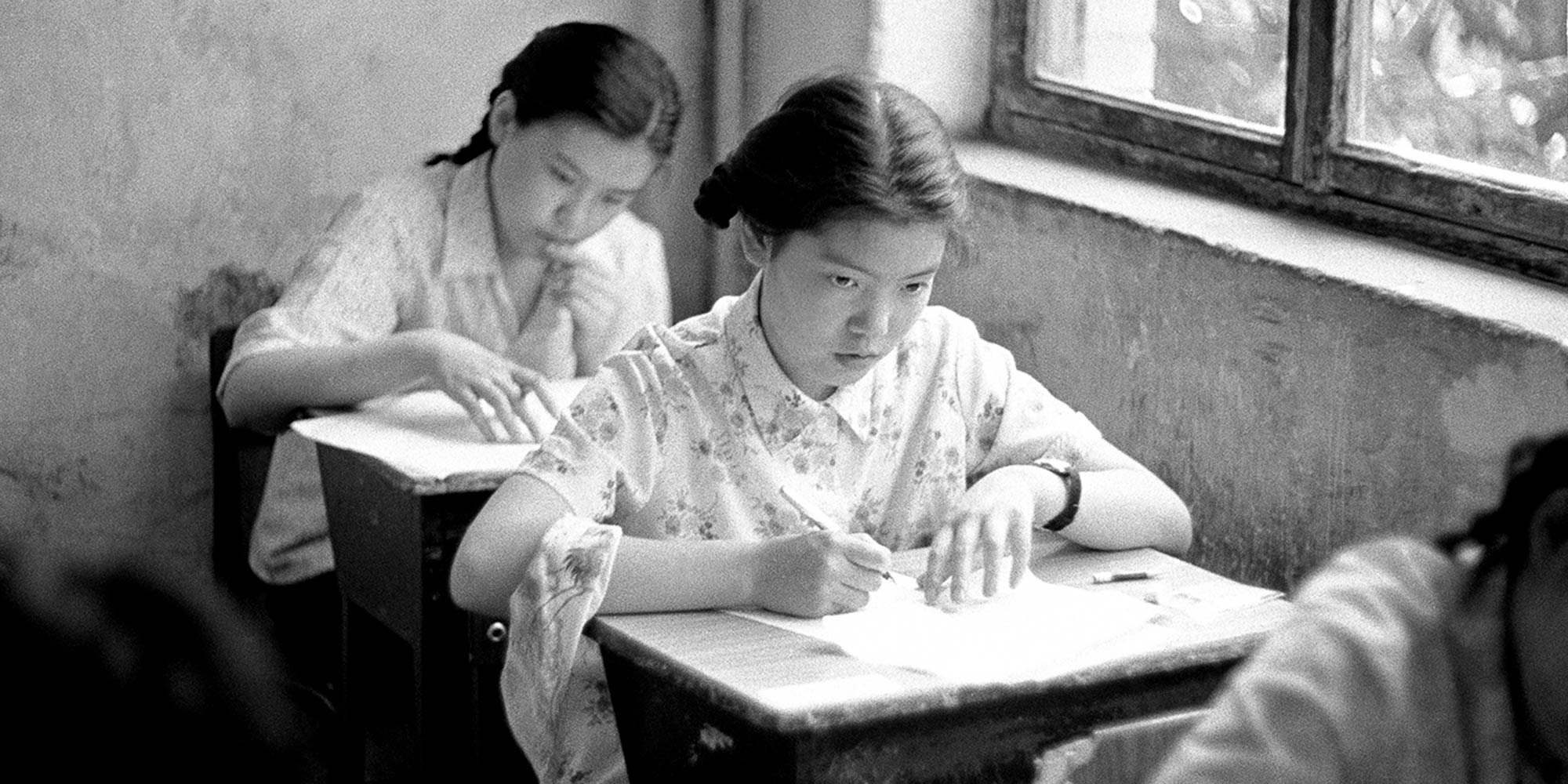 MULTIMEDIA
A Time Capsule From 'Gaokao' Gone By
Ren Shulin remembers photographing the "gaokao" in the late 1970s and early 1980s, just after the daunting test was reinstated.
Editor's note: A Chinese photographer born in 1954, Ren Shulin is known for his documentary-style photos of Beijing high school life in the late 1970s and 1980s.
I found out China was to resume the gaokao college entrance exam in the summer of 1977. When I heard the Beijing Film Academy was planning to recruit students, I registered at once. Unfortunately, I failed.
Later that year I joined the China Coal Research Institute as a photographer. Two years later, in July 1979, a colleague of mine suggested I make a last-minute trip to a testing site. "Don't you like photography?" he asked. "The gaokao is taking place today."
The first modern gaokao was held in 1952, three years after the founding of the People's Republic. It was later suspended for the duration of the bloody and chaotic Cultural Revolution (1966-1976), a time when college admissions decisions were made based on an applicant's class background rather than his or her academic performance. The test would not return until 1977, a symbolic move as the country sought to put the preceding decade's upheaval behind it.
What I saw in 1979 fascinated me. The next year, I visited China's Department of Higher Education and informed them I wished to formally photograph the exam. After I explained my project, they gave me a pass. To prepare, I located an old Leica camera with a quiet shutter, selected a pair of cloth shoes that wouldn't clack against the classroom floors, and hemmed my pants to allow for easier movement. Even so, I still felt pang of guilt for peeping in on what might be the most important day of my subjects' lives.
I photographed the exam on several occasions over the course of the early 1980s, and every time was unique. To spare students the summer heat, the exam was moved to June in 2003, but its original date — July 7 to July 9 — has always held a special meaning to me. Now, because of the COVID-19 pandemic, the test is once again scheduled for July.
Staring at face after face all those years ago, the sounds of cicadas chirping in the background, I remember feeling like I'd lost all sensation, like I was floating on a wave as it carried me to some unknown land. Starting today, more than 10 million students are scheduled to take the gaokao. I hope it takes them where they want to go.
Translator: Mo Yaoxin; editors: Wu Huiyuan and Kilian O'Donnell.
(Header image: Students fill out their exams in Beijing, 1980. Ren Shulin for Sixth Tone)