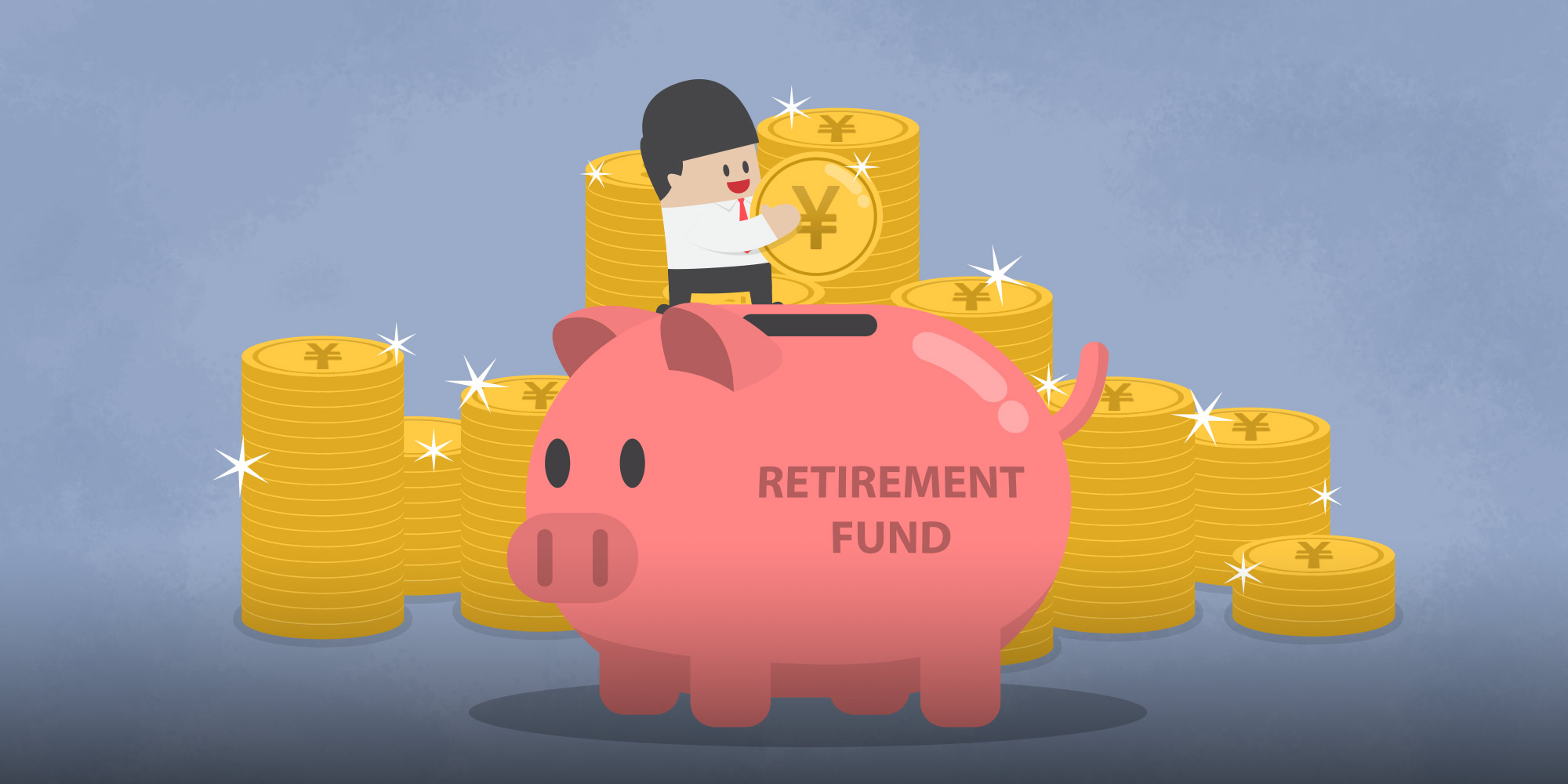 FEATURES
For Young Chinese, the Coolest Thing to Do in 2020 Is Retire
After months of lockdown, Chinese millennials are reassessing their priorities. And that's leading to a surge of interest in Western early-retirement advocates like Mr. Money Mustache.
Stuck in coronavirus-induced isolation through spring, Thea Tang drew up a new set of life goals. The list was short and extremely specific: Acquire 2 million yuan ($280,000), plus two unmortgaged houses, and retire by the age of 35.
The 27-year-old, who lives in the southern city of Guangzhou, had been thinking about giving up work for years. Since graduating in 2014, she's spent most of her time working in China's cutthroat real estate industry — a career that brings her a decent salary, but also relentless pressure and crazy hours.
"I worked '996,' or even '007,'" Tang tells Sixth Tone, referring to the intense work schedules favored by many Chinese companies — 9 a.m. to 9 p.m., six days a week, or on call 24/7. "I knew I didn't want this."
But the pandemic has hardened Tang's resolve, giving her a new sense of urgency and clarity. After her employer — a Malaysian real estate developer — began laying off staff in April, she decided it was time to take action.
"The outbreak has brought a lot of changes to people," says Tang. "I realized I have to make plans for my future. People have to prepare for another crisis like this."
Retiring within eight years sounds ambitious, but Tang believes she can achieve it by drastically cutting her spending. A self-confessed shopaholic, she previously spent 2,000 yuan on new clothes every month, but now plans to cut this down to zero.
"I've counted one-third of the clothes in my wardrobe and realized I have so many clothes, I can wear a different outfit every day for a month," says Tang. "This is quite scary."
Meals out and takeout are also off the menu, as are purchases of new electrical appliances — unless the old one is completely broken. Overall, Tang aims to save 75% of her salary each month, allowing her to quickly build up a large cash pile and live off the interest payments. 
"With an interest rate of 4%, I'll get 80,000 yuan a year in interest," she says. "I can't guarantee that it can support full retirement, but I won't need to worry about money or do jobs I don't like."
It's an approach that may be familiar to those in the West: Tang is one of a growing group of Chinese converts to FIRE — the radical personal-finance strategy made famous by online gurus like Peter Adeney, the Canadian-born blogger also known as Mr. Money Mustache.
FIRE, which stands for "Financial Independence, Retire Early," is a concept that originated with the 1992 U.S. best-seller "Your Money or Your Life" by Vicki Robin and Joe Dominguez. The book urges readers to rethink their relationship with work and money, arguing that spending less in order to work less helps preserve one's "life energy."
Today's FIRE devotees aim to accumulate enough assets — usually through a tactic of extreme frugality — to live off the passive income, allowing them to retire decades earlier than they would otherwise. The movement has been gaining popularity in the West over recent years, with FIRE influencer Adeney reportedly making over $400,000 from his website in 2018.
Now, China also appears to be catching FIRE. A small group of internet users began translating English-language media articles about the movement in 2018 and uploading them to Chinese social media platforms. Tang first heard about FIRE the same year, after seeing posts on Zhihu, China's answer to Quora.
The pandemic is further fanning the flames. Much like the 2008 financial crash, which caused a surge of interest in FIRE among Western millennials, the current economic slowdown is leading many young Chinese to rethink their consumption habits and embrace alternative lifestyles.
"Before the pandemic, people were talking about consuming," says Tang. "Now, they're talking about consumerism as a trap."
Several new online FIRE communities have appeared over recent months, with one group on social platform Douban attracting more than 8,000 members in just a few weeks. Members use the feed to share their financial goals and swap tips and insights from Mr. Money Mustache.
In some ways, FIRE appears a natural extension of a growing counterculture in China, where 80% of employees report feeling overworked, and young people are increasingly pushing back against unreasonable working hours.
Many Chinese urbanites have escaped the rat race by moving to China's bucolic southwest in search of a more laid-back, bohemian existence. Cities like Dali have become so popular, they've transformed from sleepy backwaters into gentrified resorts.
Riesling Li, a Hangzhou-based personal finance blogger, tells Sixth Tone FIRE is particularly attractive to China's tech workers, who earn high salaries but are often subjected to grueling work schedules.
"The FIRE movement is a side effect of the '996' and shachiku culture," says Li, referring to cultures of overwork prevalent in China and Japan. "Young people think they can accumulate money in a short time … to maintain their future lives."
For Wang Siying, early retirement is all about enjoying life before it's too late. The 37-year-old Shanghai native was diagnosed with high blood pressure last year, which pushed her to embrace FIRE whole-heartedly. She tells Sixth Tone she's determined not to end up like her mother, who suffered a stroke in her 50s.
"I don't want to lose my physical freedom," says Wang. "I'd rather retire earlier to have some time for myself. … Life itself is an experience. I don't want to spend it getting to work and coming back from work."
Wang owns a restaurant, a coffee shop, a hostel, and a fabric store in Shanghai and Hangzhou, another city in eastern China. The pandemic has hit her businesses hard, but that's only made her more committed to FIRE, she says.
"Several of my businesses were cut off," says Wang. "It forced me to make up my mind about quitting early. Otherwise, I'd never have done it." 
Wang says she aims to amass a 2 million yuan investment portfolio by the age of 40, which she says should be enough to make working "an optional choice" for the rest of her life. 
But as the FIRE movement attracts increasing attention in China, some are expressing concern that early retirees are exposing themselves to financial risks further down the line.
In the West, FIRE skeptics have long argued the "4% rule" — which holds that practitioners need to amass savings worth 25 times their annual expenditure before retiring — is a flawed concept, especially for a millennial who could potentially live another 50 years after giving up work.
But China, with its basic social safety net, turbulent markets, and rapidly increasing cost of living, is also a risky place to play with FIRE. "A big illness could cut your savings in half," says Li, the financial blogger. "The plan is far from perfect."
The debate over FIRE has divided Li's household. Her husband, who works at a major Chinese tech firm, hopes to save up and retire as soon as possible. But 29-year-old Li believes relying solely on passive income will be impossible. Inflation has been rising and interest rates declining in China over recent years, she points out. What's more, the couple may have children in the future and are still paying off the mortgage on their home in Hangzhou.
The couple has agreed to a compromise, according to Li. Within two years, they'll sell their home in Hangzhou and move to the southwestern city of Chengdu, where property prices and living costs are lower. This will lighten the financial pressure on the pair, although Li says she plans to continue working for now.
But Tang, the real estate worker, is pressing ahead with her plan. She hasn't bought any new clothes in over three months — not even during the recent "618" shopping festival, she says.
The savings will go toward a house in Malaysia — where real estate prices are five times lower than in China's largest cities — and another in her hometown in Yunnan province, Tang says. Once she's finally achieved FIRE, she plans to spend her time pursuing a master's degree, learning the piano, or opening a craft shop.
"If you have this wish, you have to go about implementing it like a plan," says Tang. "Otherwise, you won't be able to achieve your goal."
Wang, the business owner, is also forging ahead, saying she's not letting issues like China's inflation rate dampen her FIRE enthusiasm.
"Worries can't change anything," says Wang. "I'm like a seed of wild grass that can germinate anywhere. If I get into trouble, the worst that can happen is just going back to work again."
Editor: Dominic Morgan.
(Header image: iStock/People Visual)