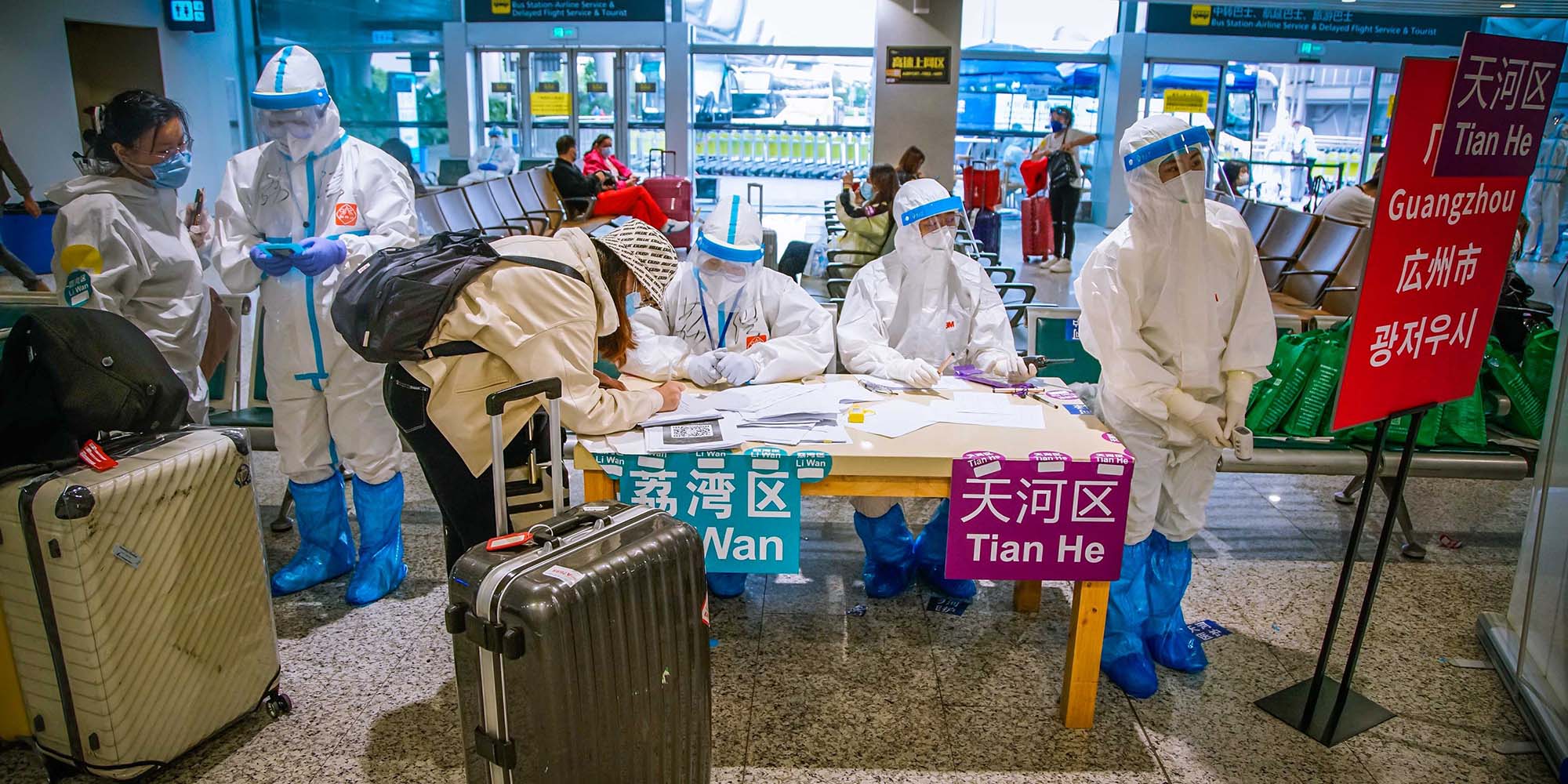 NEWS
China Punishes First Int'l Airline Over Imported COVID-19 Cases
A privately owned Bangladeshi airline has had one of its routes suspended for one week after five passengers tested positive for the coronavirus upon arriving in China.
China's aviation authority on Monday suspended flights operated by US-Bangla Airlines from Dhaka in Bangladesh to Guangzhou for one week.
The move came after five passengers on the airline's Dhaka-Guangzhou flight tested positive for COVID-19 after landing in the southern Chinese city on June 28.
This is the first penalty meted out to an international airline after the Civil Aviation Administration of China (CAAC) on June 4 introduced a punishment and reward system for inbound international flights in a bid to contain imported infections.
According to the guideline, any flight on which five to nine passengers test positive for the virus will be suspended for one week, and flights with 10 or more cases will face four-week suspensions.
Previously, the CAAC on June 14 had suspended domestic carrier China Southern Airlines for four weeks after 17 passengers aboard its flight from Dhaka to Guangzhou tested positive for the coronavirus. Meanwhile, a Sichuan Airlines flight from Cairo to Chengdu had six COVID-19 cases, and was halted for one week from Monday.
The CAAC also said it would reward air carriers with one additional weekly flight if, for a period of three consecutive weeks, none of their passengers tested positive for COVID-19 upon arriving in China. So far, no airline has received the bonus.
Editor: David Paulk.
(Header image: Medical workers administer health checks to passengers arriving at Guangzhou Baiyun International Airport in Guangdong province, March 26, 2020. People Visual)