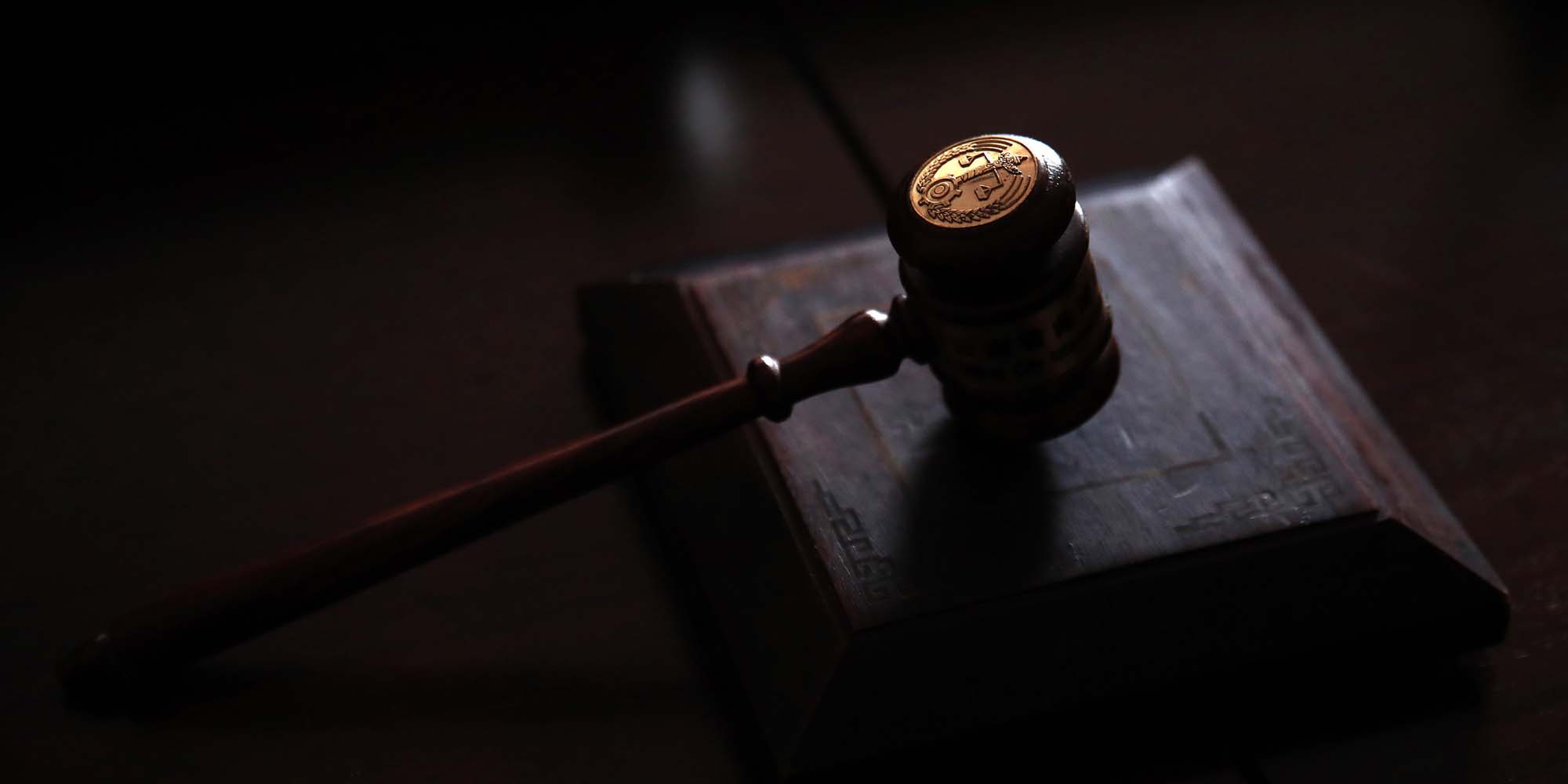 NEWS
Plaintiff Wins China's First Sexual Harassment Lawsuit
Last week's verdict marks the first time a person has successfully sued on such grounds, after the Supreme People's Court in 2018 recognized sexual harassment as a cause for legal action.
When Xiang Yang received a letter from the top court in the southwestern city of Chengdu last Thursday, she didn't dare open it. Instead, she hung her laundry up to dry, cleaned her cat's litter box, and diverted her attention to various other chores around the house. When she finally mustered up the courage to open the letter, she skipped over most of the 17-page legal decision, going straight to the last page. When she saw the words "appeal dismissed, original verdict upheld," she began to cry.
That day — June 2 — marked the first successful sexual harassment lawsuit in the history of China's legal system, after the country's Supreme Court determined in December 2018 that it may serve as an impetus for legal action. Before then, victims of sexual harassment had to sue on other, less obviously related grounds.
Xiang, who adopted a pseudonym to protect her privacy, had been waiting for this verdict for 690 days, since she sued her ex-boss in 2018. That case, which China's judiciary selected as one of the country's top 10 public interest lawsuits of 2019, is now officially closed after the defendant appealed following a lower court's decision last year.
In 2015, Xiang was a social worker at a Chengdu-based nonprofit — a situation she described to Sixth Tone as her "dream job." That is, until she was sexually harassed by the NGO's chairman, Liu Meng.
Three years later, in 2018, Xiang described her experience in an open letter and published it on social platform WeChat. In it, she said Liu had hugged her inappropriately and without her consent: "He hugged me from behind, without any intention of letting me go," she wrote.
According to Xiang, the letter attracted lots of attention — not all of it welcome, as Liu is a "big person" in China's NGO community. She decided to sue him, pinning her hopes on China's legal system to deliver justice.
At the time, "sexual harassment" had not been defined or protected by law, so Xiang and her lawyer could only sue Liu for infringing her personality rights. After the Supreme Court's 2018 decision, however, she and her lawyer were able to change their case's cause of action to sexual harassment.
"The case is finally over," Xiang said, adding that, while the court only ordered the defendant to issue her an apology — which she has yet to receive — she nonetheless feels a sense of hope. "Our country's laws are constantly improving."
Although Xiang is encouraged by the ultimate result, she says the long journey to get there was far from easy — to the extent that she might think twice about recommending the same course of action to others, as plaintiffs like her must suffer through "secondary harm" from defendants willing to go to extreme lengths to protect their reputations.
"What hit me hardest is the fact that Liu asked some of the people we worked with to testify on his behalf, which made me question the value of my job," said Xiang, who has a master's degree in social work. "I may never again want to be a social worker — and this is a job I used to love so much."
"I feel like other victims should think carefully about the decision to go to court. It can really break you," Xiang said.
China has seen several high-profile sexual harassment and sexual assault claims in recent years, especially involving universities and NGOs, but few of the accusers ended up taking their cases to court. Instead, many of the alleged perpetrators filed defamation lawsuits against their accusers. Xianzi, a pseudonym used by a woman who accused a well-known television host of sexually harassing her when she was an intern with his network, sued him last year, though she is now facing a countersuit for defamation.
According to Li Ying, Xiang's lawyer, there is still plenty of room for the law to improve.
"The judgment reflects the court's attitude toward preventing sexual harassment in the workplace, and it's also a comfort and an encouragement to the victims," said Li, who is also the founder of a women's rights NGO.
"Unfortunately, the court ruled against the plaintiff's request for monetary compensation, and against the company having joint liability," the lawyer said, adding that she had hoped for a more favorable ruling that would serve as a legal precedent for similar cases in the future.
Editor: David Paulk.
(Header image: IC)