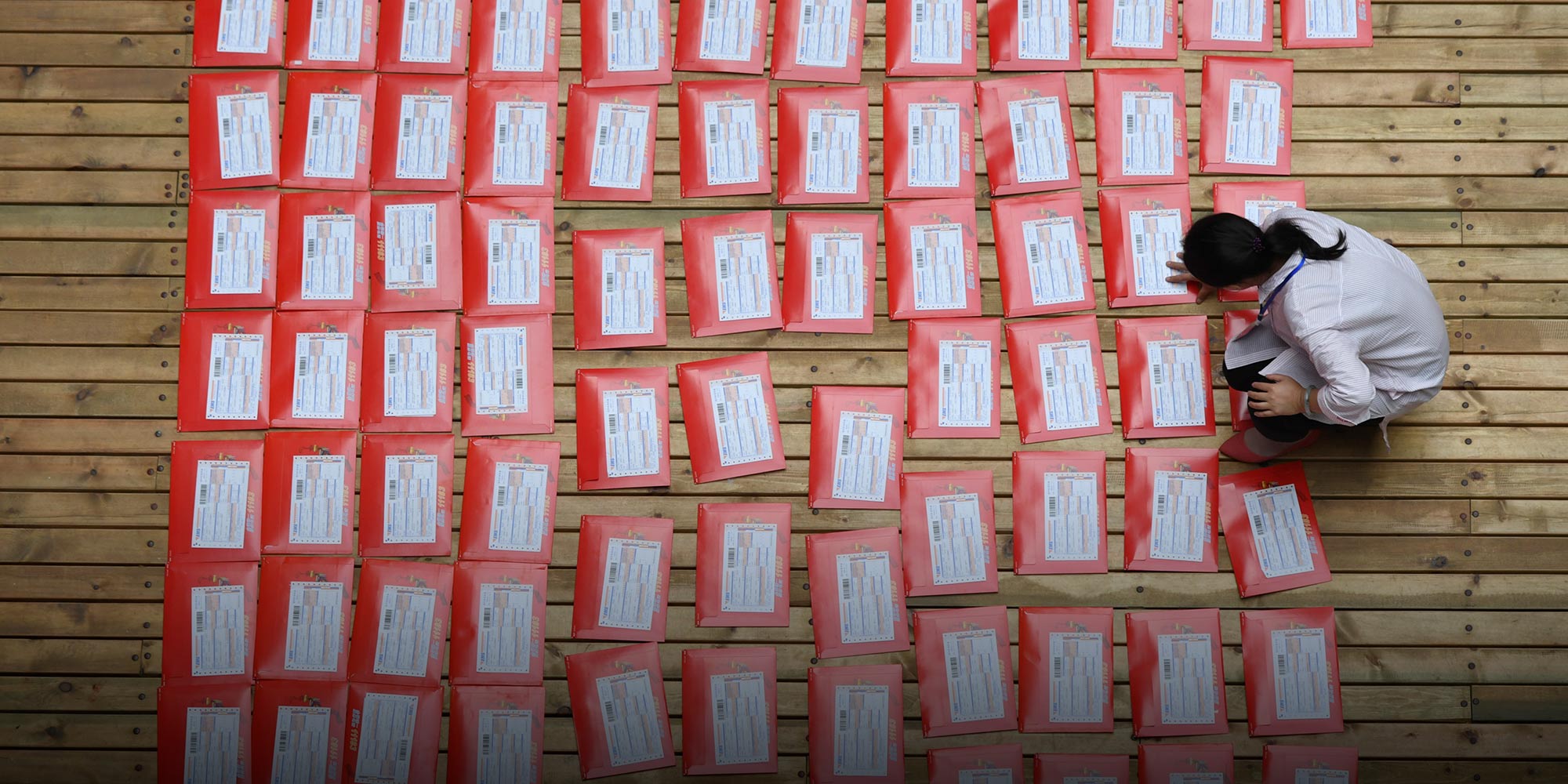 NEWS
Shandong Investigating 242 Cases of 'Gaokao' Score Theft
In a majority of the cases, teenagers who did well on China's rigorous college entrance exam had their scores stolen by others who then attended university under their victim's identity.
In response to recent revelations of identity theft involving the college entrance exam scores of over 200 people in a single province, Chinese policymakers have proposed criminalizing the illicit act, according to a report Tuesday from the state-run China News Service.
The standing committee of the National People's Congress began deliberating a new draft of the country's criminal law on Sunday. In response to a public outcry over the identity theft cases in the eastern Shandong province, many of the committee's 175 members suggested there should be criminal punishment for those who would jeopardize others' futures.
"The most basic characteristic constituting a crime is the danger it poses to society," Liu Jixing, a member of the committee, was quoted as saying in the report. "Compared with stealing or scamming money, stealing others' enrollment qualifications — and their future prospects — is even more harmful. Such malpractice should be criminally punished and struck down."
Another committee member, Zhang Yesui, agreed, and noted that after China's criminal law was revised in 2015 to include articles punishing cheating on state-level exams such as the gaokao, as the college entrance exam is known in Chinese, the number of such cases dropped.
In China, the gaokao is widely considered a fair barometer for evaluating students' scholastic aptitude, as it gives even the most underprivileged kids a shot at an elite education — at least in theory.
In an investigation published June 19, the Southern Metropolis Daily newspaper revealed that several universities in Shandong were investigating 242 graduates who had enrolled using other people's identities and gaokao scores.
On Monday night, Shandong's discipline inspection commission, together with the provincial education and public security departments, released the preliminary results of their own investigations, saying the 242 cases of identity theft had happened between 1999 and 2006.
In most of the cases, the victims had no idea their identities and scores were being used by someone else. In some cases, students who opted not to go to college had their scores stolen later. And in a few cases, the two parties — identity thief and "victim" — discussed the matter together and came to a mutually agreeable arrangement.
As of Monday evening, the Shandong authorities had only revealed details about two cases. In one, a 36-year-old woman named Chen Chunxiu, a native of Liaocheng, a prefecture-level city in Shandong, scored 546 out of 750 on the 2004 administration of the gaokao — high enough to study international economy and trade at Shandong University of Technology.
But her score was stolen by Chen Yanping, another Liaocheng local two years her junior, who had scored 303 on the gaokao the same year. The impostor's father — a businessman — and uncle — a local official — had used their connections to make this happen.
After the scandal was exposed, the identity thief's university diploma was canceled, and she was fired from her job as a community worker. Local authorities have taken "coercive measures" against her father, a vague term that can entail police detention or house arrest.
Eight other people involved in the fraud, including education and public security officials, are either under investigation by local discipline inspection authorities or have already been demoted.
A case that was not reported by the authorities but nonetheless attracted widespread attention last weekend centers around Gou Jing, a native of another prefecture-level city, Jining, who claimed she had her gaokao scores stolen not once but twice: first when she sat the exam in 1997, then again when she had no choice but to retake it the following year.
The provincial investigation team vowed Monday night to release their findings in Guo's case to the public as soon as possible.
In earlier media interviews, Gou had said that has no interest in apologies or monetary compensation; instead, she's hoping for a thorough investigation that will hold those who wronged her accountable for their actions.
Editor: David Paulk.
(Header image: A university staff member checks address labels on admission notices waiting to be mailed out to students, Kunming, Yunnan province, July 25, 2017. Ren Dong/CNS/People Visual)