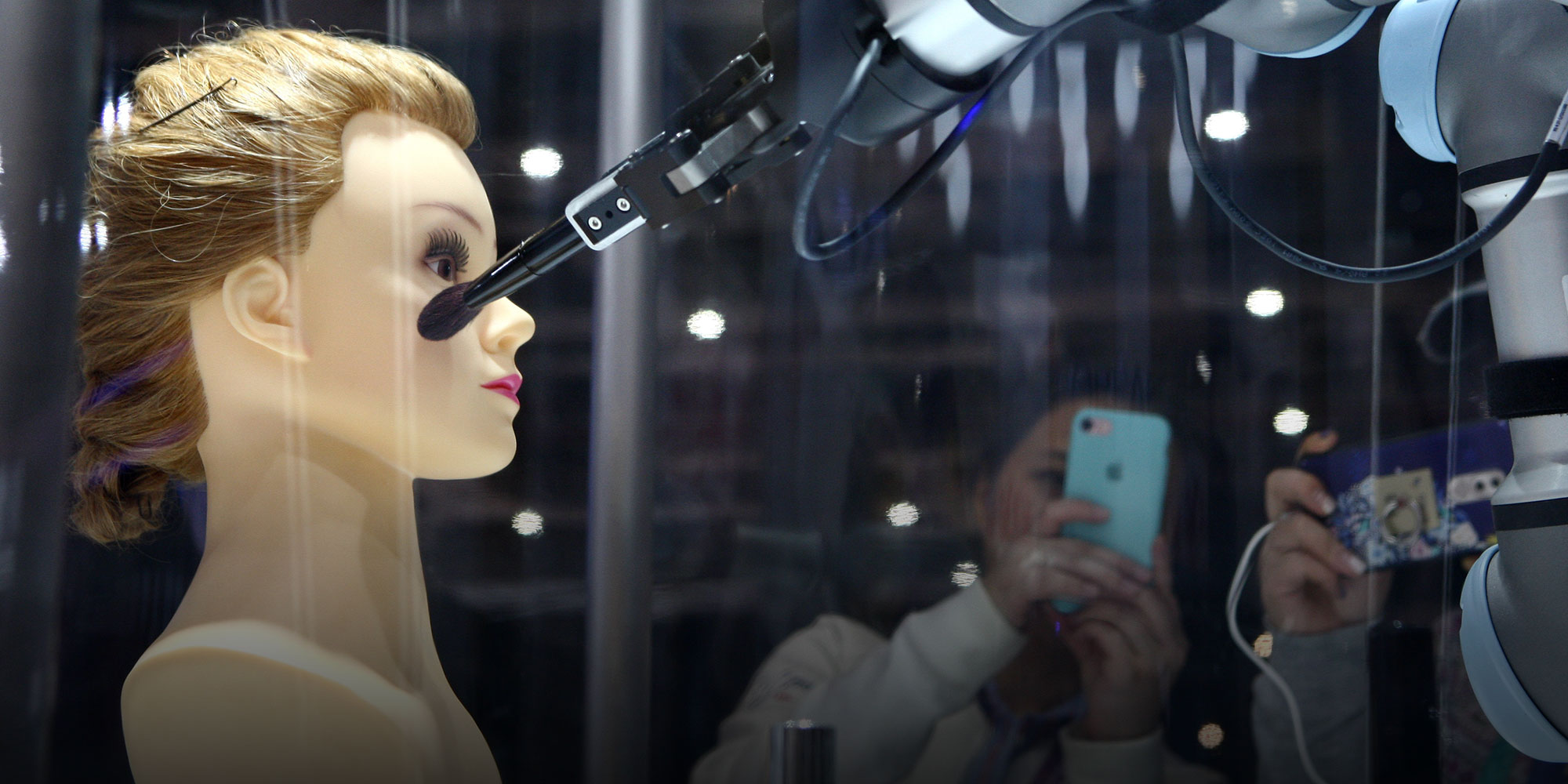 NEWS
All's Not Fair in China Amid Face-Whitening Product Rebrands
The mood on Chinese social media has turned stormy as L'Oréal, following in the footsteps of several competitors, looks to change its marketing strategy.
French cosmetics giant L'Oréal has announced it will remove skin-whitening references from its products, becoming the latest company to drop racially sensitive branding.
L'Oréal, one of the world's largest cosmetics companies, said Friday it will stop using words such as "white," "fair," and "light" on its skin care products, according to Reuters. Unilever had already announced similar measures, while Johnson & Johnson had said its brands Neutrogena and Clean & Clear would discontinue skin-whitening creams favored in Asia and the Middle East.
When asked whether such changes would also apply to the Chinese market, L'Oréal China told Sixth Tone on Monday that "at present, we are still negotiating the decision's implementation plan in various markets with headquarters." Johnson & Johnson did not respond to an interview request.
Skin-whitening products are immensely popular in China, where lighter skin tones are believed to be more beautiful and indicative of a privileged class. Market research shows that such products account for about one-seventh of all beauty product sales in the country.
Initiatives to remove some skin-whitening products altogether have received mixed reactions on Chinese social media, with critics arguing they're being robbed of choice as brands become "too politically correct."
"Every race, as well as every individual, has its own beauty standards. In many Asian countries, many people consider fair skin beautiful," one user commented under a related post on microblogging site Weibo.
"Didn't they just overlook our rights to pursue beauty? Isn't this also discrimination against Asian people?" wrote a user on social platform Douban.
In an online poll conducted by the Phoenix Weekly newspaper, only 9% of 6,400-plus respondents said they supported companies becoming more racially sensitive, while over half said the move to get rid of references to lighter skin tones was "ridiculous."
Alex Chang, an online influencer with over 450,000 followers on Weibo, told Sixth Tone the branding of "whitening products" in China's cosmetics ads often plays to the belief that darker skin is undesirable.
"Although the desire to have fair skin is not directly related to racism, all beauty standards are social constructs," said Chang, who is known for her beauty and lifestyle videos. "We cannot deny that, when advertisements say being fair is beautiful, they're also implying that being dark is ugly."
This is not the first time that companies have received chilly receptions in China after aiming for more inclusive branding. Earlier this month, American conglomerate Colgate-Palmolive's decision to review its racially sensitive toothpaste brand Darlie was largelydismissed as an overreaction, while Chinese Disney fans last year objected to the casting of a Black lead in a remake of "The Little Mermaid" because it "ruined" their childhood memories.
Jin Xianan, a Ph.D. candidate at SOAS University of London who specializes in African politics and gender, told Sixth Tone the cosmetics companies' moves, while attempting to become more racially aware, are also a sign that they're neglecting the needs of the Asian community, especially Asian women.
"L'Oréal said such a move is to be in solidarity with the Black Lives Matter movement, but they failed to consider that many women in China like to have fair skin," she said.
Editor: Bibek Bhandari.

(Header image: A robot applies makeup to a manikin's face at a L'Oréal booth at an expo in Shanghai,Nov. 5, 2018. People Visual)