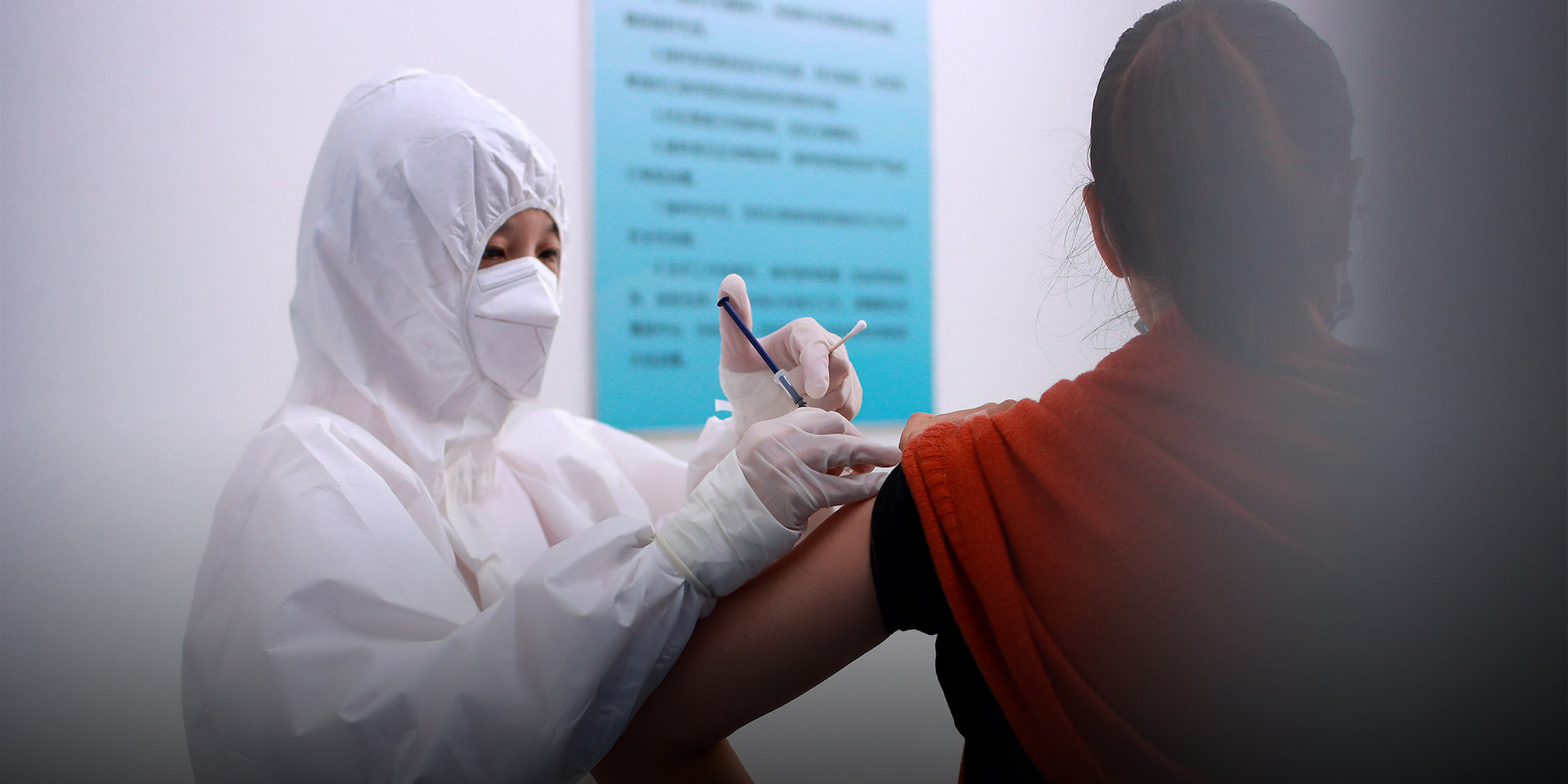 NEWS
China's COVID-19 Vaccine Makers Are Going Abroad for Human Trials
With dwindling coronavirus cases at home, Chinese biomedical companies are cooperating with Brazil and the UAE for phase three clinical trials.
China is leading the global race to develop a vaccine against COVID-19, with three candidates now ready for large-scale human trials. But domestic pharmaceutical companies have found themselves in an unexpected predicament: There aren't enough local infections.
As a result, companies like China National Biotec Group are going abroad. On Thursday, the domestic vaccine maker signed an agreement with the United Arab Emirates to conduct phase three clinical trials of its COVID-19 vaccine in the Middle Eastern country.
Phase three trials are when drugmakers typically determine whether a vaccine is effective. After injecting a large number of volunteers with the experimental vaccine, researchers observe whether their infection rates are lower compared with a control group of people who don't receive the vaccine. Phase three trials are generally the last hurdle before a vaccine maker applies for a commercial production license.
"We don't really have an outbreak here to do a phase three trial," Shen Yinzhong, an infectious disease expert at the Shanghai Public Health Clinical Center, told Sixth Tone. "We need to do trials in areas where the risk of transmission is relatively high."
As of Wednesday, the UAE has reported more than 45,000 total cases of COVID-19, and has been adding around 300 a day this week.
The CNBG-UAE alliance is the second of its kind. Another Chinese vaccine maker, Sinovac, announced a partnership with the Instituto Butantan, a Brazilian biomedical research center in São Paulo, on June 11. Sinovac plans to conduct clinical trials of its vaccine, CoronaVac, on some 9,000 volunteers in Brazil.
The South American country has emerged as a COVID-19 hot spot, with a total case count of more than 1 million and a death toll of over 50,000 as of this week.
Dimas Covas, director of the Instituto Butantan, said that the clinical trial collaboration with Sinovac "will bring hope to have a vaccine in the short term," and added that the institute will also support the "commercialization and manufacturing" of CoronaVac in Brazil.
During phase two clinical trials, the candidate vaccines for both Sinovac and CNBG appeared to be safe and induce antibody production in recipients. Antibodies are molecules that fend off viruses, but simply having them doesn't guarantee immunity, Shen said.
"There can be many reasons for this," the epidemiologist said. "For example, the antibodies might be too weak or too few in number to stop an infection." Shen added that some experimental HIV vaccines have failed to protect against the virus even though participants produced antibodies.
Sinovac declined Sixth Tone's interview request, and CNBG did not return phone calls by time of publication.
On Sunday, China's National Health Commission said that five domestically developed COVID-19 vaccine candidates had entered human trials, with three having already completed phase two.
"Going abroad for a clinical trial is probably the best choice we have," Huang Yanzhong, a global health expert at Seton Hall University in New Jersey, told Sixth Tone. "Otherwise, you would have to inoculate people with a test vaccine that may or may not work, then expose them to the virus. That's too risky."
Huang said such bilateral agreements can be win-win scenarios. "This will help China accelerate its vaccine development, and for Brazil, they can have the vaccine sooner," he said.
Conducting clinical trials abroad isn't a new idea, especially in the field of infectious diseases, Shen said. The vaccines for Ebola and HIV were both engineered in countries like the U.S. and China, then taken to high-risk areas for trials.
How long the phase three trials will take remains uncertain, Huang said. "It will depend on a lot of factors, such as government support and whether enough people in the other country are willing to participate. You need a large sample size for this kind of trial."
"I know many people are now counting on an effective vaccine, but it's not enough to stop this disease," Shen said, adding that a vaccine may not be effective for some people. "Only if we maintain healthy lifestyles — such as continuing to wear face masks and practicing handwashing — can we really stop the spread of, and even eradicate, the disease."
Editor: David Paulk.
(Header image: A medical worker administers a COVID-19 vaccine candidate during a clinical trial in Wuhan, Hubei province, April 15, 2020. Zhao Jun/People Visual)