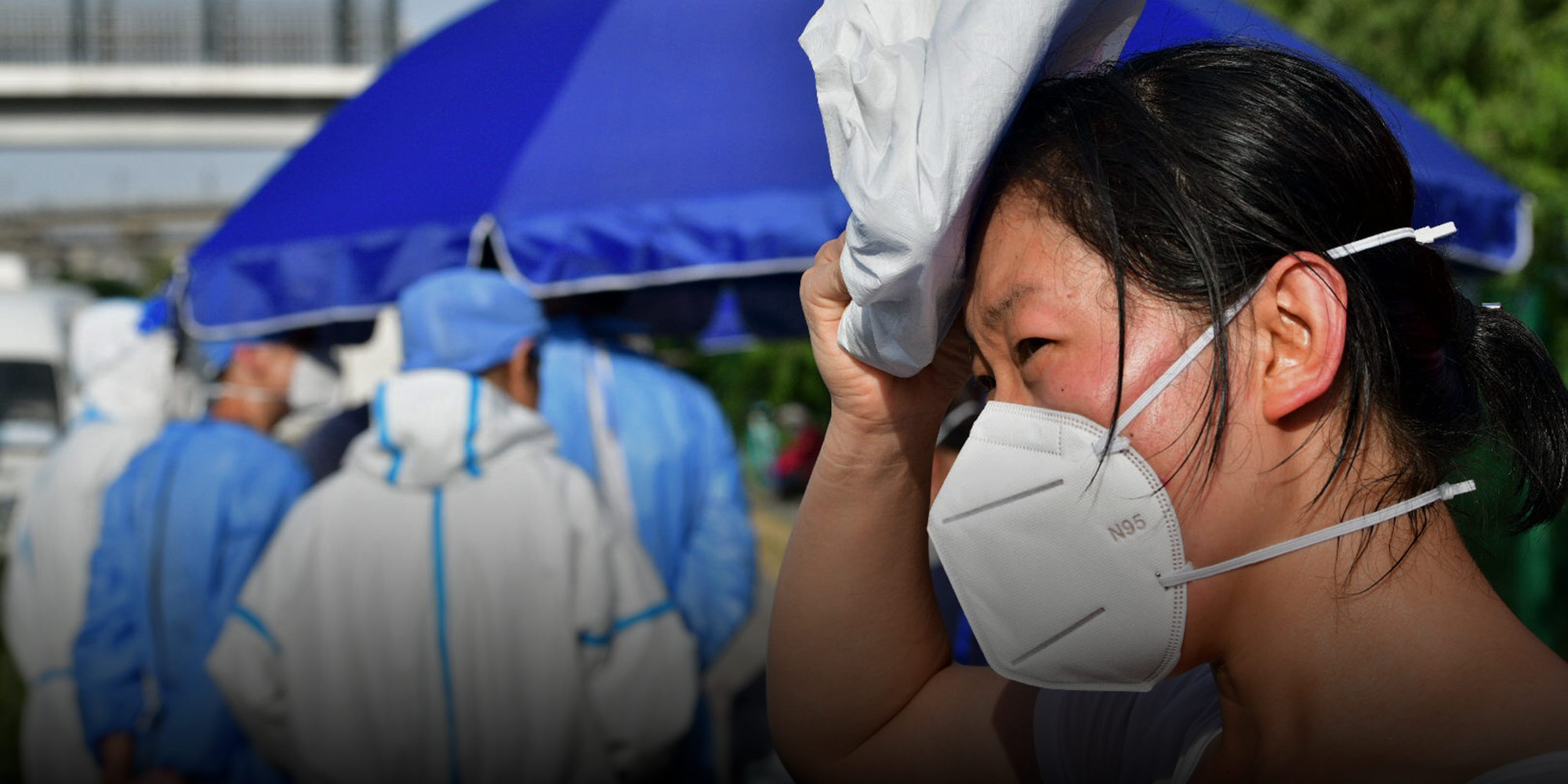 NEWS
Beijing Reports 27 New COVID-19 Cases, Bringing Total to 106
About three-quarters of the newly reported infections are from the market district where the first cases were detected.
Beijing health authorities on Tuesday reported 27 additional COVID-19 cases, taking the city's tally from the past few days to 106.
A fresh wave of coronavirus infections in the Chinese capital was first reported on June 11. Prior to this date, Beijing had not reported a new case in 56 days.
Most of the new infections have been linked to the city's largest farmers market, Xinfadi, which has been closed since early Saturday morning. About three-quarters of Beijing's newly reported infections are from Fengtai District, where the market is located.
Hebei province, which borders Beijing, reported four COVID-19 cases on Monday, all of which have been linked to the cluster in the capital.
On Tuesday, officials in Shanghai announced that people traveling "from or through high-risk areas" would be subject to 14 days' quarantine. Huaxiang, an area of Beijing's Fengtai District, is currently the only high-risk place in China.
Another farmers market in Beijing is also on alert after three workers tested positive for the coronavirus. Yuquandong market, about 20 minutes' drive from Xinfadi, as well as 10 residential communities in the area, were sealed off Monday.
On Monday, Beijing's education bureau said that all students who had returned to school could choose instead to study at home, according to Sixth Tone's sister publication The Paper. Last week, the bureau suspended plans to resume classes for first through third grades, which had been scheduled to start Monday.
The main campus of Beijing's Capital University of Economics and Business, some 15 minutes' drive from Xinfadi, was put under partial lockdown on Monday. The university has said that all students currently on campus will be tested for the coronavirus.
Amid the recent outbreak, China's vice premier, Sun Chunlan, on Monday ordered officials to aggressively contain the virus, calling for the "strictest" virus-tracking measures to be implemented in areas near Xinfadi market.
Editor: Bibek Bhandari.
(Header image: A medical worker wipes sweat from her brow at a coronavirus nucleic acid testing site in Fengtai District, Beijing, June 15, 2020. Fu Ding/Beijing Youth Daily/People Visual)