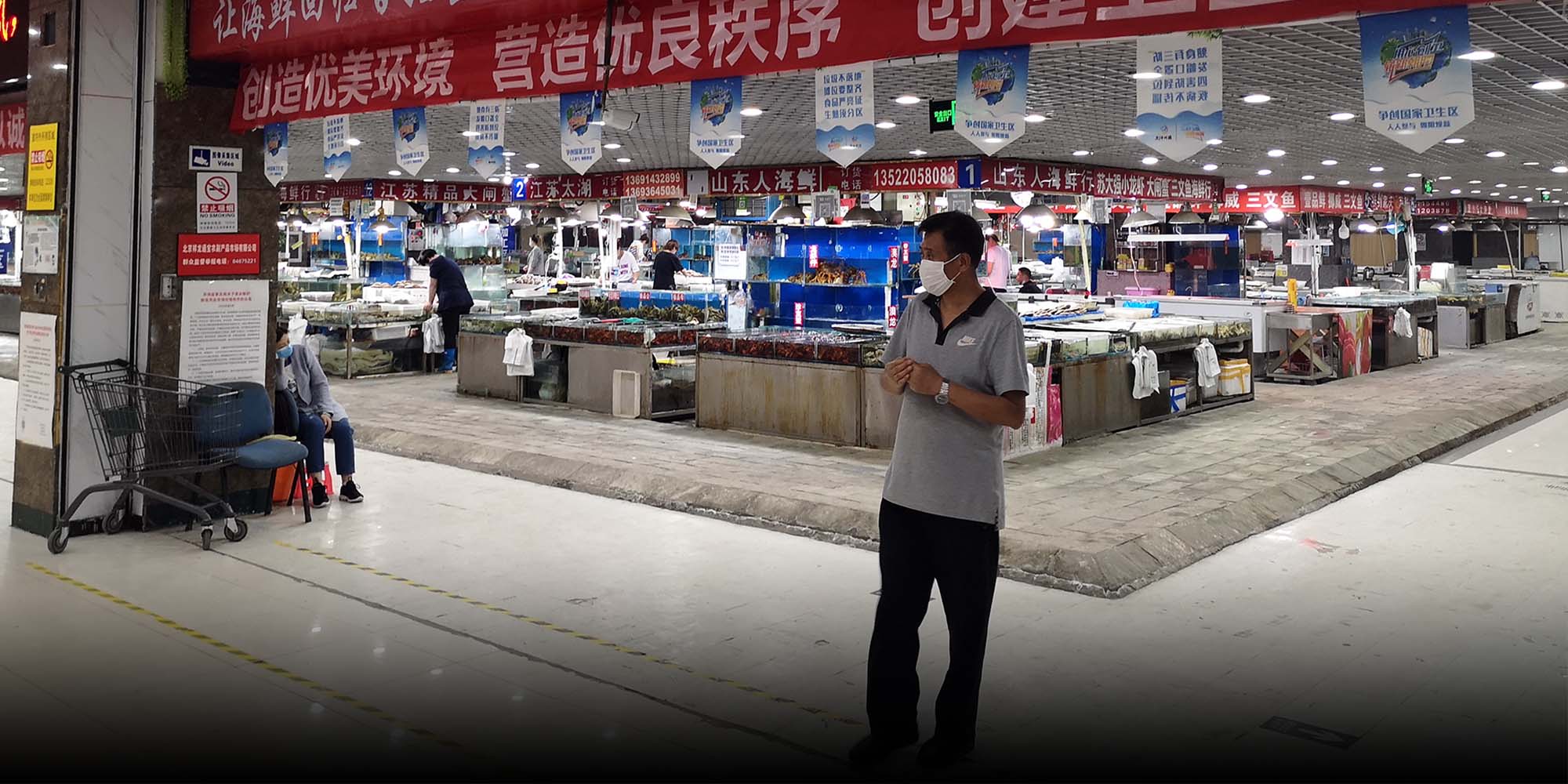 NEWS
China's Vice Premier Demands 'Strictest' Virus-Tracing Measures
A coronavirus infection cluster recently detected in Beijing has officials and citizens on edge.
China's Vice Premier Sun Chunlan has warned of the high risk of a COVID-19 rebound and tasked officials with aggressively tracking the virus after an infection cluster in Beijing was linked to a local farmers market, the state-run Xinhua News Agency reported Sunday.
On Saturday, Beijing's Fengtai District went into "wartime" mode after 46 people connected to the Xinfandi market — the largest farmers market in the capital — tested positive for the coronavirus. The following day, the city tested 76,499 people, 59 of whom were positive, a health official said at a press briefing Monday morning.
However, it's unclear how many of these positive people are "confirmed infections" — the Chinese authorities' term for people who both test positive for the virus and show symptoms. Since June 11, Beijing has reported 79 confirmed COVID-19 cases that were locally transmitted, according to the National Health Commission.
Two local officials including the deputy chief of Fengtai District, where the market is located, have been fired due to the new infections, the city government said at Monday's press briefing.
Sun has ordered officials to take the "strictest" measures to track and trace the infection in areas near Xinfadi market, which was sealed off Saturday.
As concerns of a possible COVID-19 rebound in China grow, Beijing has ramped up testing of people with travel histories to Xinfadi, or who might have been in contact with anyone who visited the market over the past two weeks.
Authorities have confirmed that infections from the Beijing cluster have already spread to other provinces, including three cases in neighboring Hebei province and two cases in Liaoning, in northeastern China. On Saturday, the city of Baoding in Hebei, about two hours' drive from Beijing, also went into "wartime" mode to guard against an outbreak.
Meanwhile, Huaxiang in Fengtian District has been declared the country's only "high-risk" area for the coronavirus. All residents in the area will be required to observe home isolation or medical observation, while economic activities will be suspended until the outbreak is brought under control.
Multiple cities including Wuhan, the center of the initial outbreak in China, have conducted nucleic acid tests on environmental samples — including food, wastewater, and equipment used by vendors — taken from their own food markets following the outbreak in Beijing.
According to early investigations at the Xinfadi market, the coronavirus was detected on 40 environmental samples including a chopping board used for salmon.
Yang Peng, a researcher at the Beijing Center for Disease Control and Prevention, told state broadcaster China Central Television on Sunday that the source of the virus has not yet been established, though it could have come from contaminated meat or seafood products at the market, or via already-infected people.
"Whole-genome sequencing found that the virus came from the direction of Europe, so our preliminary conclusion is that it's an imported infection," he said.
However, after the broadcast, an unnamed official at Beijing's health commission appeared to walk back Yang's remarks, telling financial outlet Caixin on Monday that they were the "scientific assumptions of (just one) CDC expert."
Editor: Bibek Bhandari.
(Header image: A man stands at the entrance to the Lishuiqiao seafood market in Beijing, June 13, 2020. People Visual)