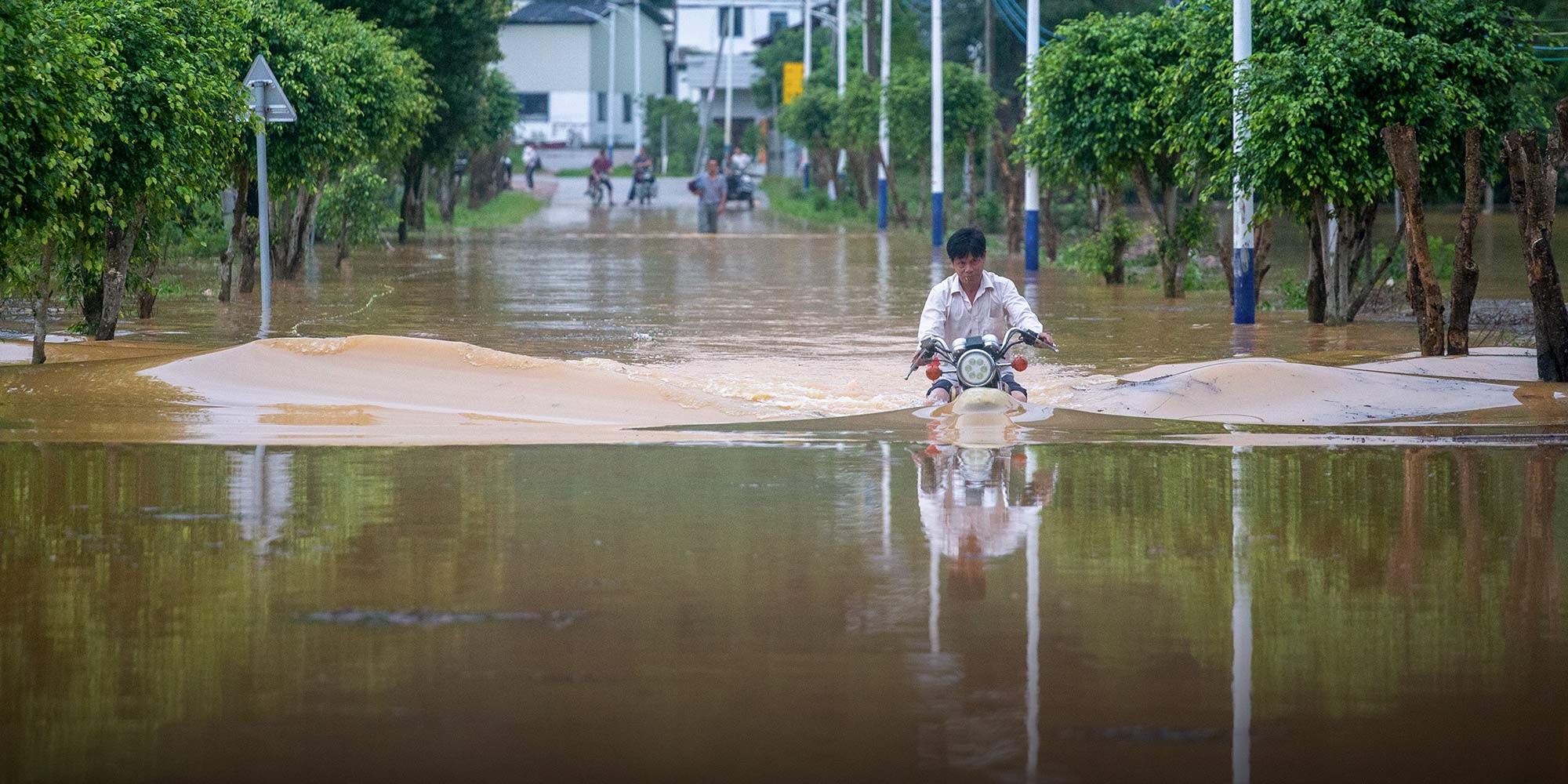 NEWS
South China Floods Now Affecting One-Third of Country
An official casualty figure has not been updated since Monday, when 9 people were reported dead.
Nearly one-third of China has been impacted by severe flooding resulting from continuous rainfall across the southern part of the country.
According to the latest report Wednesday, over 2.6 million people in 11 provincial-level regions have been affected by the inclement weather, and some 220,000 have had to take shelter.
China's Ministry of Natural Resources on Tuesday dispatched teams of experts to four provinces that have been seriously struck by the floods to help with local disaster relief efforts.
State broadcaster CCTV announced that from Friday, inland areas including Hubei and Shaanxi provinces would see a high risk of "geological hazards" as the storms move north.
The central Hunan province is also on alert, with authorities there reporting Thursday that over 590,000 locals had been affected by the floods, and some 530 homes destroyed or severely damaged.
As Hunan is expecting greater precipitation in the coming days, the provincial water resources bureau said it would "closely monitor the weather and prevent potential mountain torrents, and river and city flooding."
Authorities have not provided updated casualty figures since Monday, when the National Disaster Reduction Center said the extreme weather had killed nine people.
Earlier this week, the southern Guangxi Zhuang Autonomous Region had issued a "severe meteorological disaster (rainstorm) emergency response" after experiencing record-breaking rainfall since early June.
Correction: A previous version of this story used a figure that was off by a decimal place.
Editor: David Paulk.
(Header image: A man rides a motorbike through a flooded street in a village near Guangzhou, Guangdong province, June 8, 2020. Tan Qingju/Southern Metropolis Daily/People Visual)