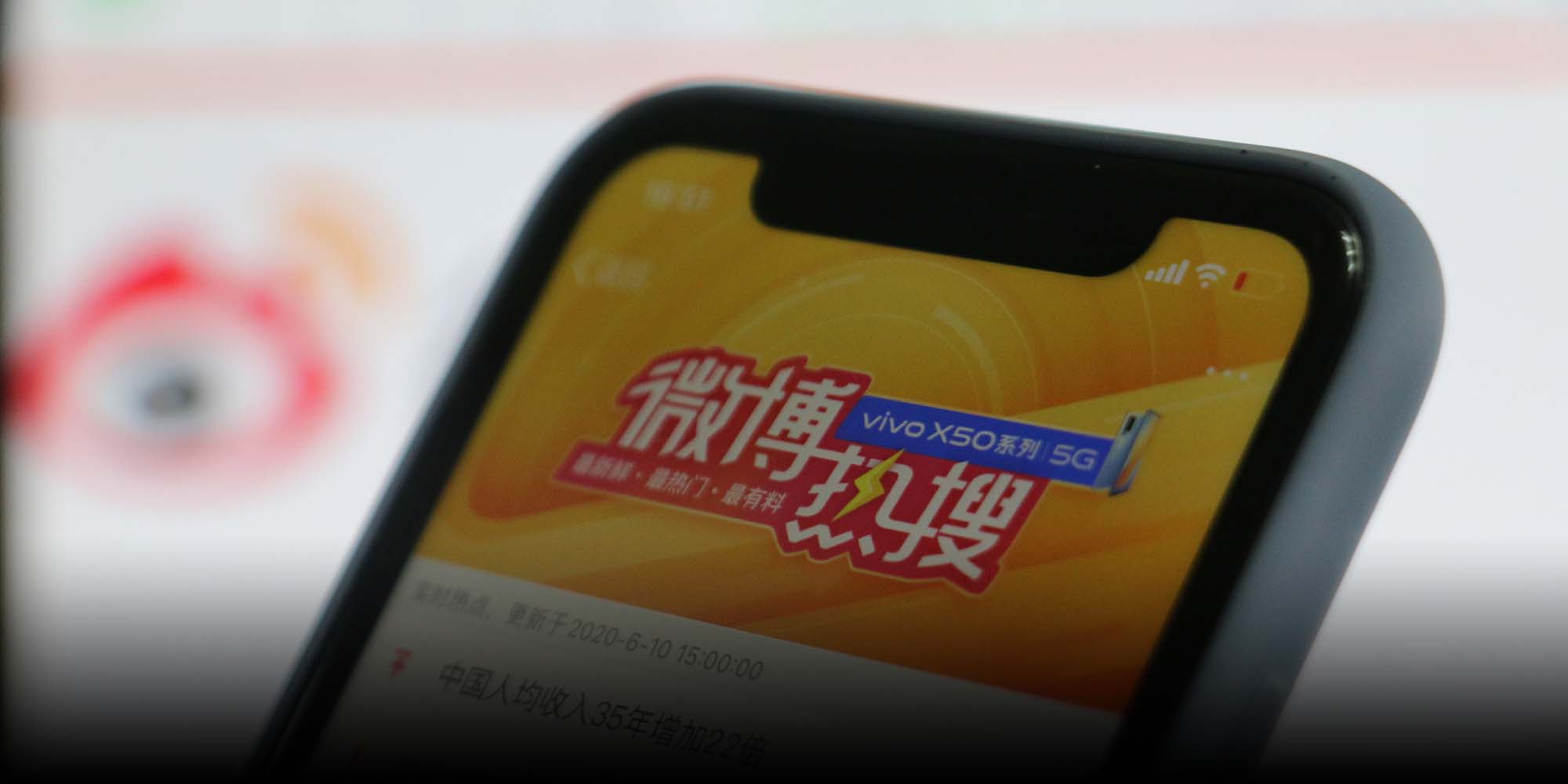 NEWS
Authorities Put 7-Day Freeze on Weibo's 'Hot Topics'
Cyberspace regulators have ordered Weibo to temporarily suspend its "trending topics" list, perhaps due to the microblogging platform's preferential treatment of a businessman with ties to the company.
China's internet watchdog has ordered Weibo, the country's Twitter-like social network, to suspend its "trending topics" feature for a one-week rectification period beginning Wednesday.
"Weibo will strictly follow the managing requirements … actively maintaining online communication order and constructing a healthy Weibo community ecosystem," the microblogging platform wrote on Wednesday.
The same day, the Cyberspace Administration of China summoned Weibo's representatives and criticized the company for "disrupting online communication order, spreading illegal information, and other problems." In addition to the rectification order, the CAS instructed its regional office in Beijing, where Weibo is based, to issue the company an unspecified fine.
The CAC said the penalty was linked to a case involving a person surnamed Jiang but did not give further details. Netizens and domestic media have speculated that the person in question may be Jiang Fan, a top executive at Taobao, an Amazon-like online marketplace.
In an April Weibo post, Jiang's wife had accused her husband of having an affair with a social media influencer. However, discussion about the case was said to be censored by Weibo. Taobao's parent company, e-commerce giant Alibaba, has a 31.5% stake in the social platform.
Weibo had not responded to Sixth Tone's interview request by time of publication.
This isn't the first time China's dominant microblogging site has fallen foul of state regulators. In January 2018, the CAC reprimanded Weibo for disseminating and hyping "harmful content." In response, the site suspended several of its features, including its trending topics list and Q&A forum, for one week.
Editor: David Paulk.
(Header image: IC)