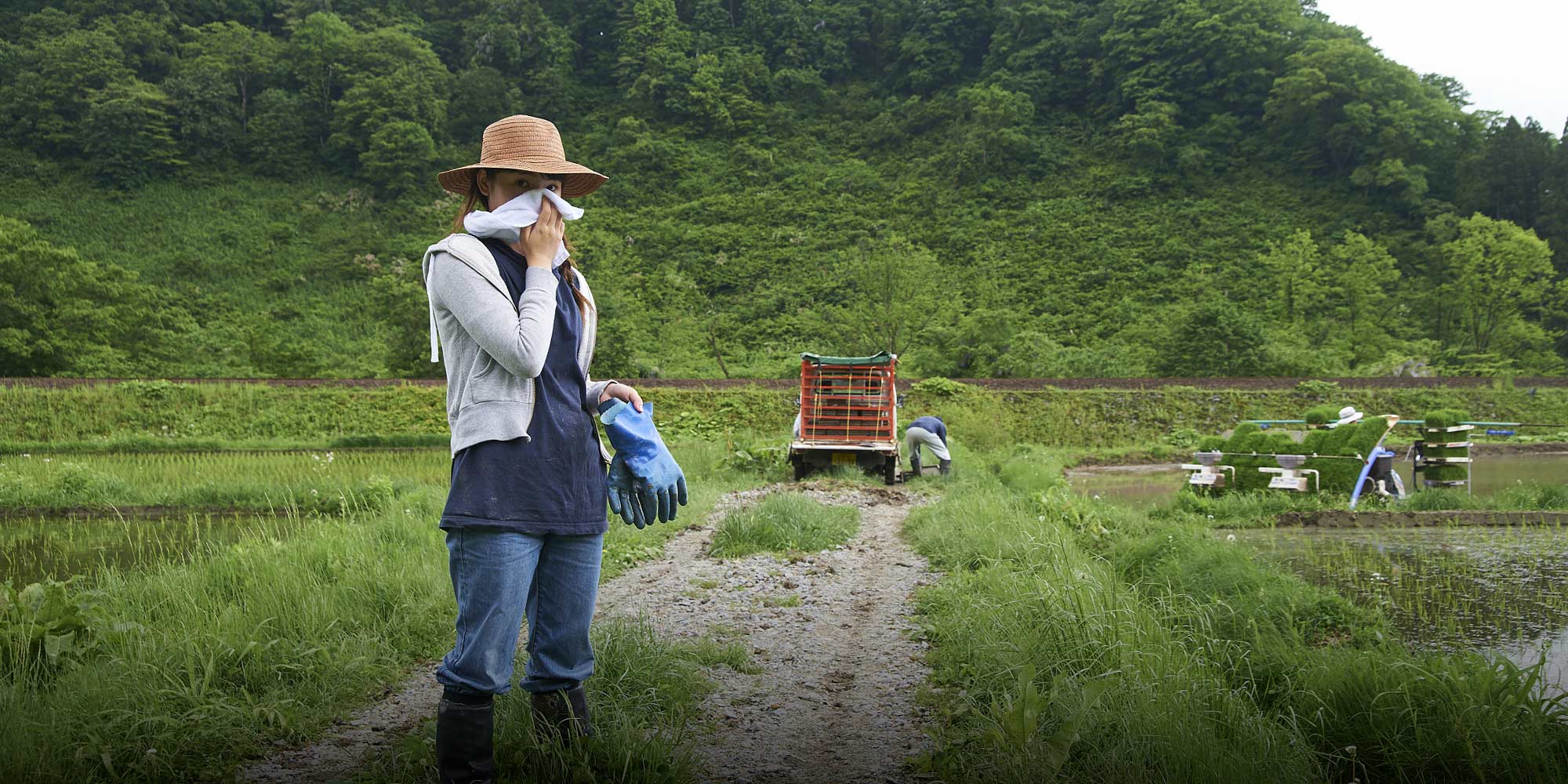 VOICES & OPINION
Searching for Greener Pastures, Finding Familiar Pressures
Unwilling or uninterested in conforming to mainstream values, some alternatively minded Chinese are taking refuge in the countryside. For all too many, it's a dream that cannot last.
This article is the first in a two-part series on the difficulty of living an "alternative" lifestyle in contemporary China.
The southwestern village of Fairwind lies about an hour outside the nearest city. To reach it, a visitor must take the newly built metro to the end of the line, wait for one of the small buses that run every 30 minutes into the nearby hills, then hoof it for the last 2 kilometers.
But unlike so many Chinese villages, which have been hollowed out over the past four decades as residents decamp for the cities, Fairwind has seen an influx of urbanites over the past three years.
There are currently about 200 of these newcomers living in the village. While many of them came in search of a pleasant country pied-à-terre or a cheap place with good air to spend their retirements, the earliest and most active arrivals are a group of about 20 young people, born in the 1980s and '90s. At a time when most of their peers are duking it out in a brutal job market or struggling to put together a down payment on a home, they're among a growing number of young Chinese who are quitting their jobs and moving to the countryside, where rent is cheap and "formal" work nearly nonexistent.
At least in Fairwind, however, this choice is not an abnegation of modernity. What they reject are mainstream values and expectations: the tracks that guide and ultimately rule their lives. Many newcomers we interviewed hoped Fairwind would help them regain a sense of control and rekindle their feelings of hope for the future. Yet many soon realized the peaceful village offers but frail refuge from the perils of life.
Pan, a polite but tough-looking young woman, operates a rented hillside farm at the edge of the village. The property used to be an orchard, but by the time she arrived in early 2018, poor management had turned the land barren. Now she spends her days juggling soil rejuvenation experiments with part-time work at a restaurant and selling organic produce online.
It isn't exactly the life her family planned for her. Pan was born in the late '80s on a state-owned mining compound, where both of her parents and many of her relatives worked. Ever since she was young, her parents pressed her to work hard so she could land a good job in the city. When she graduated from college and got a position at an ad agency, her family was sure she was headed in the right direction.
But as the job market gets increasingly competitive, and prices of consumer goods and property continue to climb, even educated young people like Pan are finding the core goals of migration — a stable job, a home in the city, a sense of fulfillment at work or in life — are always just out of reach.
Instead, many find themselves trapped in what anthropologist and migration scholar Xiang Biao once called a state of "suspension." Lacking the means or inclination to settle down, they hop from one job to another, while clinging tight to a blurry, idealized vision of a better life in the faraway future. They gain no fulfillment from work, instead viewing it as a temporary means to an end: buying a house, perhaps, or opening a clothing store. Only then will their life really start.
Few succeed, even after 20 or 30 years. Most simply keep moving in circles. In this endless and seemingly futile struggle, it's easy to feel lost, unable to control your life or get to where you're trying to go.
For Pan, the wake-up call to break out of this cycle came on a business trip to Thailand. Increasingly passionate about the environment and charitable work, she had by then left her advertising job to take a position within an ecological charity. But it was a chance meeting with a former architect from Europe who had quit his job and moved to Southeast Asia to run a permaculture farm that pushed her to take more drastic action.
As someone who had spent most her life in a seemingly futile effort to secure a stable job and good salary, the idea of giving up a prestigious career and dedicating most of her savings to such an unusual cause was unimaginable.
But the vision of a life free to pursue alternative values ignited feelings of hope in her. Years of work at a charity had taught her new ways to think about doing good and leading a virtuous life. Permaculture, which seeks self-subsistence, also seemed to promise independence from the burdens that kept her from pursuing her ideals. When she finally committed, she packed up everything she owned and spent a considerable portion of her savings on a lease in Fairwind.
Yet if Fairwind offers Pan a kind of shelter and space to realize her most cherished values, it is also far removed from the resources and opportunities found in the city. Without any kind of safety net, any change in the wind — an illness, accident, or unforeseen pregnancy — can easily upend newcomers' lives.
Lin arrived in Fairwind with her husband Mo in 2018. A former environmental organizer, she now works in the village kindergarten while her husband pursues his longtime passion for carpentry. Their income is unstable, ranging from next to nothing to a few thousand yuan per month, but they enjoy the leisure time and the chance to do what they love.
But the couple has a problem. When they married, they decided not to have children. Their attitudes may be softening, however, in which case they would almost certainly have to leave Fairwind. The village has no good schools, much less ones that share their values. That decision looms larger as they get older and less competitive on the urban job market.
As for Pan, she's on the verge of going broke and doesn't know how much longer she'll be able to stay in Fairwind. Pan didn't tell her family when she left her job and moved to the village, as she was afraid the news would upset them. But when her mother fell ill and needed surgery last winter, Pan could no longer hide her permaculture farm or her joblessness from family members who expected her to chip in. Shocked, her mother has since repeatedly tried to persuade her to find a job back home with the mining company.
Pan knows her savings will run out within two years, even if she's careful. When they do, she'll have to leave Fairwind. But she's also hoping that, with a little luck, she can save up and start another farm somewhere else. She should be better prepared by then, she thinks.
Many of the other young arrivals to Fairwind find themselves in similar predicaments. Although they've found a sanctuary in the village, they all know their lives here are only temporary. In the back of their minds there's a voice always asking: "What next?" The village offers no answer, only silence.
Fairwind isn't so much an escape from "suspension" as another waystation. Arrivals may think they've found an alternative, a shortcut to actualizing their dreams, but in the long term, they can't settle down there. Like their peers back in the cities, they remain stuck in motion, their goals always just out of reach.
The names of people and places have been changed to protect interview subjects' privacy.
The fieldwork for this article was conducted as part of a research project on alternative food systems, standards, and sustainability run by Li Xueshi at the Chinese University of Hong Kong (Shenzhen).
Editors: Cai Yiwen and Kilian O'Donnell; portrait artist: Wang Zhenhao.
(Header image: Pixta/People Visual)