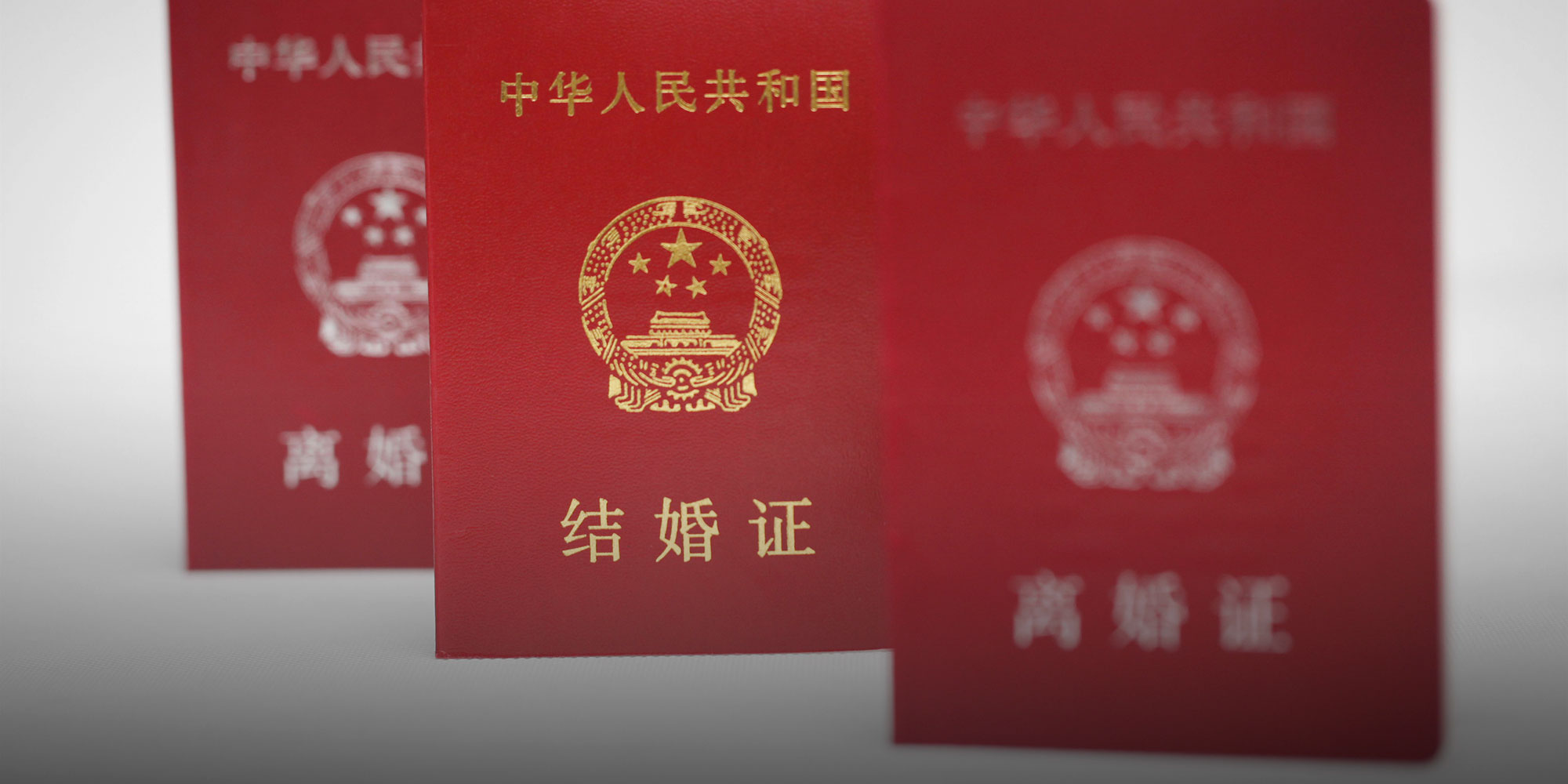 NEWS
A Lost ID Card, an Identity Thief, and a Marriage Delayed
According to a Guangxi woman's recent saga, invalidating records made under a fraudulent identity remains an arduous task for some officials.
When a woman in southern China visited her local civil affairs bureau last November hoping to get married, she was shocked to learn that she was not only married already, but also divorced.
According to official records, the woman, surnamed Su, had tied the knot and filed for divorce two days later in the northern Hebei province. This happened in June 2014 — around four months after Su lost her national identity card.
On Tuesday, authorities in the Guangxi Zhuang Autonomous Region, where Su lives, finally cleared the marital records linked with Su's stolen ID card, according to Sixth Tone's sister publication The Paper. In China, being married carries certain benefits, such as easier access to buying a home.
Every year, millions of government-issued identity cards — which are required for purchasing train tickets, buying property, and registering marriages — are lost or stolen in the country, according to state-run newspaper Legal Daily. Problems then arise when authorities are reluctant or unable to clear illegitimate activities from citizens' official records.
Though Su eventually succeeded in purging the marital records made with her stolen card, it was a tortuous and frustrating process.
She told The Paper that officials at the civil affair bureau in Hebei's Tang County refused to clear her marriage and divorce history even after she proved that an imposter had been responsible for the false records. She sued the bureau twice — first in December, then in May — only to have her lawsuits rejected by a court because the five-year litigation period set by Chinese law had elapsed.
Only following The Paper's report did Tang County authorities clear Su's marital records.
According to Legal Daily, lost or stolen ID cards don't become invalid, which makes them coveted items by black marketeers. They often end up being used for illegal activities, including money laundering and fraudulent credit card applications.
Last year, police in the eastern Fujian province found that a man who allegedly killed his mother had been hiding for years under the identities of some 30 people whose cards he had purchased.
To curb the misuse of government-issued documents, China in 2011 updated its resident identity card law to include a controversial clause requiring citizens to provide their fingerprints when applying. Five years later, the country's public security bureau introduced a new system that was supposed to allow authorities to identify lost cards — though according to Legal Daily, it hasn't been particularly successful.
Bai Xiangfei, a lawyer at Hansen & Partners law firm in Shanghai, told The Paper that China needs to upgrade its ID card system so that lost or stolen ID cards can be invalidated, as well as severely punish those responsible.
Under the current law, people found guilty of buying, selling, or "misusing" ID cards can be punished with 10 days' detention or a 10,000 yuan ($1,400) fine.
Editor: Bibek Bhandari.
(Header image: Chang Zhongzheng/IC)