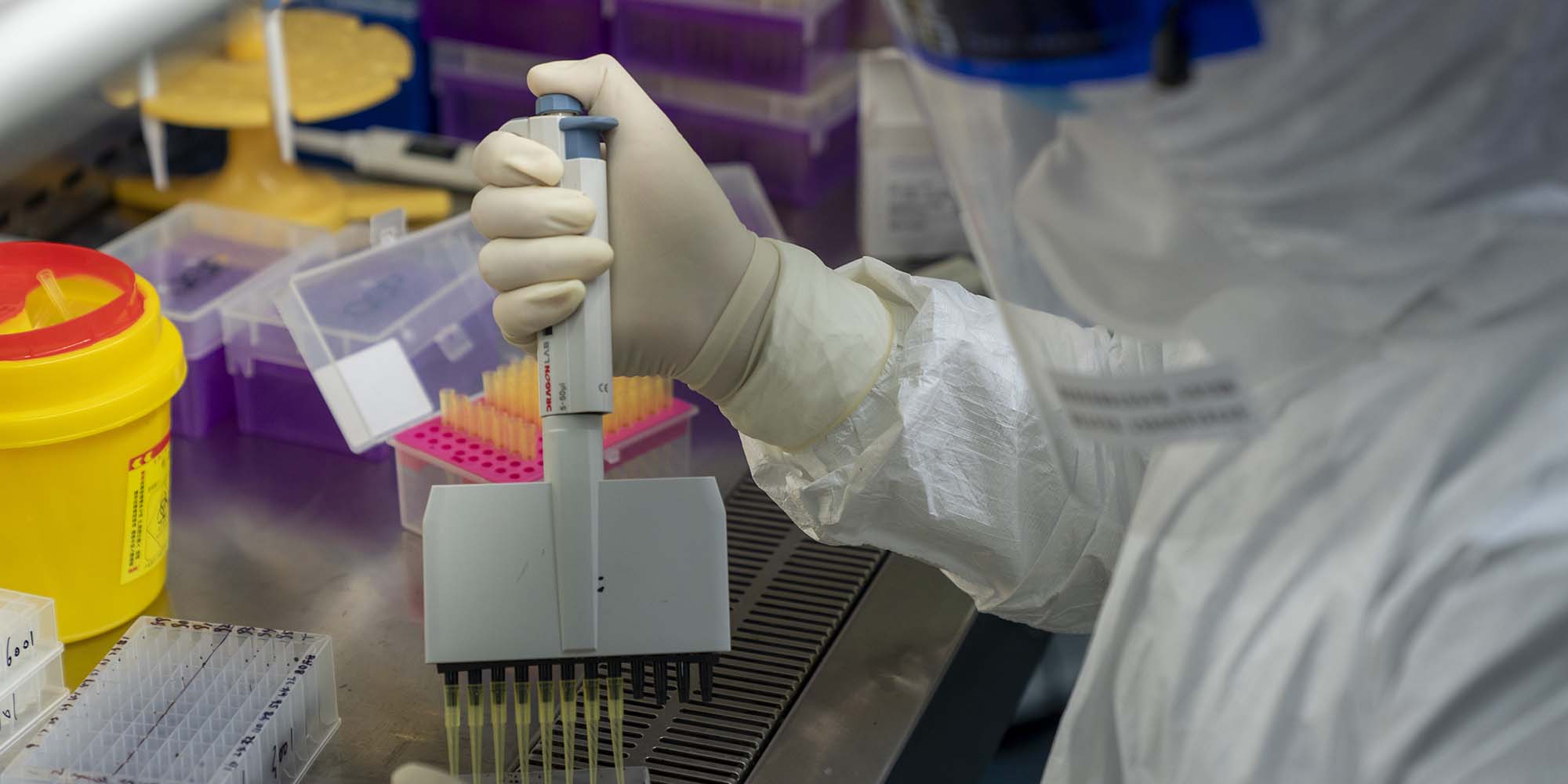 NEWS
Lab Work Suggests Wuhan's 300 Positive COVID-19 Cases Not Infectious
No live virus was detected among the 300 individuals, whose positive tests might have resulted from dead virus or RNA fragments.
The 300 people who tested positive for the coronavirus during Wuhan's citywide screening campaign are "not contagious," health authorities in the central Chinese city announced Tuesday.
According to an official notice, no live virus was cultured from the 300 individuals' sputum and throat swab samples during testing at the Wuhan Institute of Virology.
"If viral loads in the carriers are extremely low, or if it's dead virus or remnants of the virus, then live virus cannot be cultured," the release said, citing a health official. It added that the group's more than 1,000 close contacts had all tested negative for the coronavirus.
Scientists have speculated that people without symptoms of COVID-19 could still be able to transmit the virus. A March article in the New England Journal of Medicine said that an asymptomatic person in the southern Chinese province of Guangdong was found to be carrying a viral load similar to those of 17 sick patients in the study group, suggesting transmission potential among people with mild or no symptoms.
On Tuesday, a senior official from the World Health Organization clarified that asymptomatic transmission rates aren't yet known. A day earlier, she had caused a stir by suggesting that asymptomatic spread occurs but is "very rare."
Some of the debate surrounding whether people who aren't sick but test positive for the coronavirus can spread it to others comes down to how "asymptomatic infection" is defined, experts say.
"The term 'asymptomatic patient' is pretty vague," Lu Hongzhou, a virologist at the Shanghai Public Health Clinical Center, told Sixth Tone. "Live virus, dead virus, and RNA fragments can all yield positive nucleic acid tests."
According to Lu, there needs to be a distinction between people who are completely asymptomatic but test positive because of viral remnants and people who have recently caught the virus but not yet developed symptoms.
The 300 people who tested positive in Wuhan likely fall into the former category, he said.
"Shedding viral remnants can take two or three months," Lu said. "The people tested positive, but it (the virus) didn't invade cells in the cultures, which means it's not live, and therefore not infectious."
Only sporadic COVID-19 cases are being detected in China these days, although concerns of a resurgence persist. In a recent paper published in the British medical journal The Lancet, scientists from the Chinese Center for Disease Control and Prevention said the country must continue to take aggressive measures to prevent a rebound, "particularly in view of the high population susceptibility."
Editor: David Paulk.
(Header image: A medical worker conducts a nucleic acid test for SARS-CoV-2 at a lab in Enshi, Hubei province, May 27, 2020. People Visual)