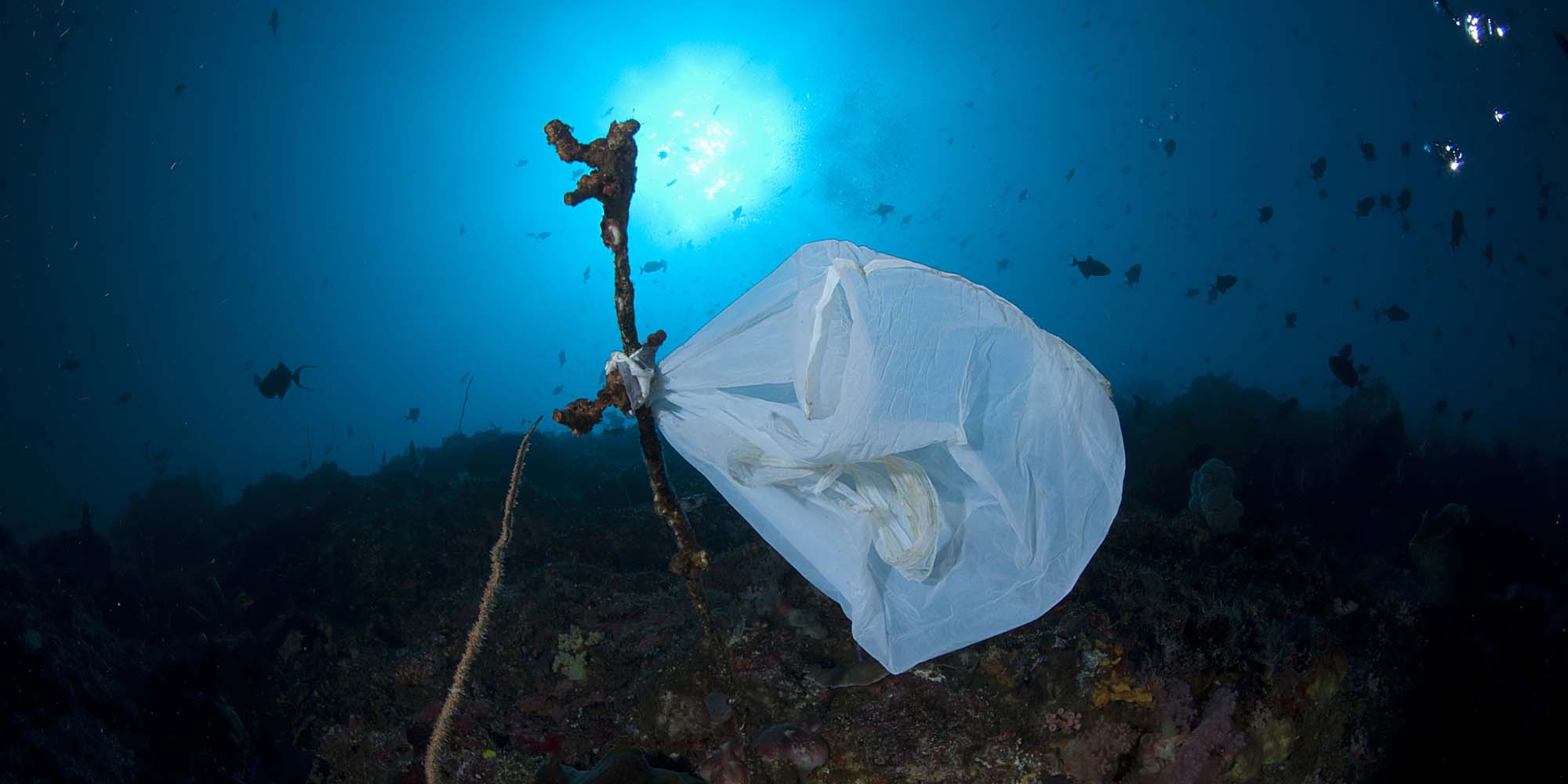 NEWS
By Land, Sea, and Air: China's Environmental Ups and Downs of 2019
A government report says air and water quality improved last year, but also flags fresh concerns.
Air quality across urban China improved in 2019, with more cities meeting national standards and reporting fewer "severely polluted" days, the country's Ministry of Ecology and Environment (MEE) said Tuesday.
While hazardous PM 2.5 — fine particles suspended in the air — remained the primary pollutant, the ministry also flagged rising concentrations of ground-level ozone in its annual environment report based on data collected last year.
From environmental changes on land, at sea, and in the air to climate, energy, and forest cover, Sixth Tone breaks down the numbers from China's annual ecology and environment report on this World Environment Day.
Air
Last year, of China's 338 officially designated cities, 46.6% reported meeting ambient air quality standards set by the MEE, an increase from 35.5% in 2018.
The cities had a combined 2,118 "heavily polluted" or "severely polluted" days in 2019, compared with 2,721 such days the year prior. PM 2.5 remained the primary pollutant and contributed to poor air quality on 78.8% of these days in 2019.
Meanwhile, ground-level ozone — a key component of hazardous smog, along with PM 2.5 — is on the rise, according to Bai Chouyong, an MEE official. Ozone was the leading pollutant on 41.8% of days with "below standard" air quality in 2019.
Bai said that high levels of volatile organic compounds and nitrogen oxides — likely from burning fossil fuels — were partly to blame for the increased ozone emissions.
Water
Less than 1% of the ocean claimed by China had water quality lower than the country's marine water quality standard, a negligible improvement from the 1.1% recorded in 2018, the report stated. However, coastal waters around Shanghai and its neighboring province of Zhejiang reported "very poor" quality.
Nitrogen and phosphorus compounds remained the primary pollutants in marine water. Both have been linked to agricultural runoff and fossil fuel combustion, and can affect the growth of algae, disrupting marine ecosystems.
According to another MEE report on marine ecology and environment released Wednesday, plastic waste accounted for 84% of floating trash and 92.6% of trash found at the bottom of the oceans claimed by China — representing no improvement over data from 2018.
The nationwide water quality survey of over 900 drinking water sources showed that 92% were above standard. By comparison, 89.8% of drinking water sources passed quality tests in 2018.
Land
Grassland covered about 41% of the country's landmass, and forests accounted for 23%, according to Tuesday's report.
Compared with 2018, China identified 100 more invasive species in 2019, bringing the total identified to date to 660. The report said that 215 of these alien species have invaded China's natural reserves.
Climate
In 2019, the average annual temperature across China was 10.34 degrees Celsius — 0.79 degrees warmer "than normal," according to the report, and 0.25 degrees warmer than in 2018. Some regions, including areas in the country's north and northeast, saw a 1 to 2 degree rise in average temperature.
China's sea level, too, was 0.72 centimeters higher than previously measured. According to the report, China's sea level has been increasing at a rate of 0.34 centimeters per year on average since 1980.
Energy
Last year, China consumed 3.3% more energy than in 2018. Nearly 58% of that energy came from coal, a 1.5% decrease from 2018.
Clean energy such as natural gas, nuclear power, and wind power generated over 23% of the energy used in 2019, a marginal increase of 1.3% compared with 2018.
(Icons: Iconscout/People Visual)
(Header image: The Image Bank/People Visual)