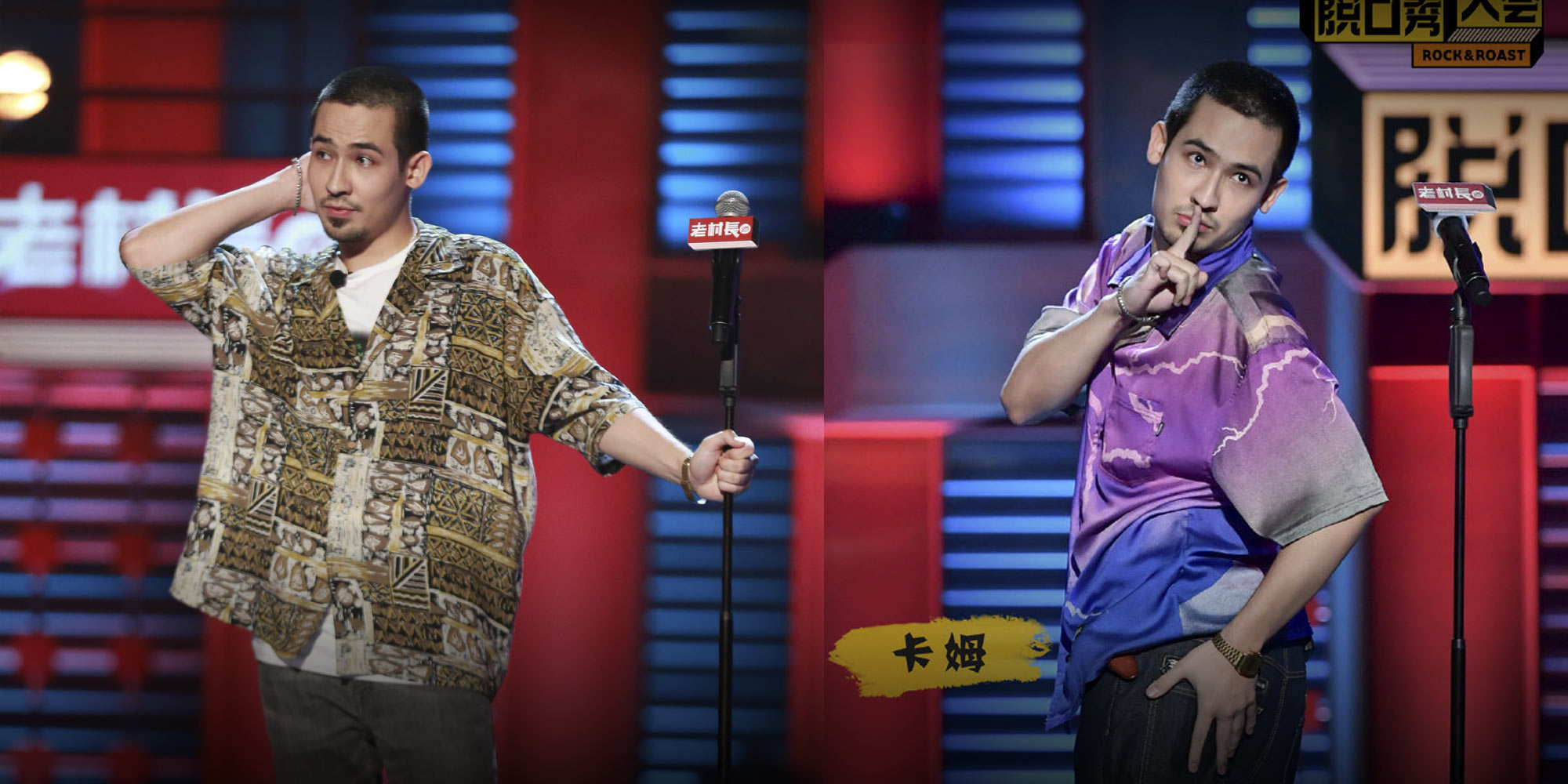 NEWS
With Drug Charge, Chinese Comedian's Career Could Go Up in Smoke
The 25-year-old's agency has apologized on social media and announced the indefinite suspension of his projects.
Update: On July 20, Shanghai's Hongkou District court fined the comedian 2,000 yuan ($290) and sentenced him to eight months in prison for allowing drug use at his home.
A popular television personality is at risk of being banned from China's entertainment industry over a pending drug charge.
In a statement Wednesday, police in Shanghai said that a 25-year-old drug user surnamed Ai had been apprehended on suspicion of illegal drug use. Local media later reported that the suspect is a comedian and talk show host known by the stage name Kamu — his Turkic name doesn't translate well to Mandarin or English — and the city's prosecutor plans to charge him with "providing a venue for the consumption of drugs," which typically implies the suspect's own use of drugs, too.
As a television personality with Shanghai Xiao Guo Culture Media Co. Ltd., a leading entertainment agency representing a number of well-known talk show performers, Kamu has participated in the popular debate competition "I Can I BB" as well as the insult comedy series "Roast Convention."
In a post Wednesday on microblogging platform Weibo, Kamu's agency apologized and said the comedian's projects would be suspended indefinitely.
"Involvement with drugs not only touches the red line of the law, but also touches the bottom line of social morality," the statement read. "We are deeply saddened by and regretful of this kind of behavior, and have decided to terminate all of Kamu's work. We hope he will deeply reflect on, and take practical steps to atone for, the adverse social impact of his behavior."
The news has attracted attention on Weibo, where a hashtag about Kamu's arrest had received around 1.2 billion views by Friday afternoon.
Some netizens have taken a strong stance against the celebrity's alleged vice. "I think there should be zero tolerance toward drug use," wrote one Weibo user. "Although Kamu's talk show is very interesting and (he's) talented, it is unforgivable on this matter of principle."
China has strict laws regarding drug use. Convicted dealers can get life in prison or even the death penalty.
Celebrities in particular tend to receive little mercy when caught behaving badly, as they're expected to be positive role models to their fans. In many cases, stars implicated in drug or prostitution scandals have never stepped foot in the spotlight again.
In 2014, China's top media regulator, then known as the State Administration of Press, Publication, Radio, Film & Television, announced a policy calling for the indefinite work suspensions of actors caught doing drugs, two months after the high-profile arrests of Ko Chen-tung, a Taiwanese actor, and Jaycee Chan, the son of martial arts legend Jackie Chan, for using marijuana.
In late 2018, singer Chen Yufan — a member of Yu Quan, a rock group that state media once dubbed "the most popular duo in Chinese mainland" — was arrested for possession of methamphetamine and marijuana, sparking anger on social media platforms. And last Summer, actor Huang Haibo was digitally erased from the hit drama "The Longest Day in Chang'an" because he had solicited a prostitute in 2014.
Editor: David Paulk.
(Header image: Kamu performs during the second season of the insult comedy series "Roast Convention" in 2019. From Douban)