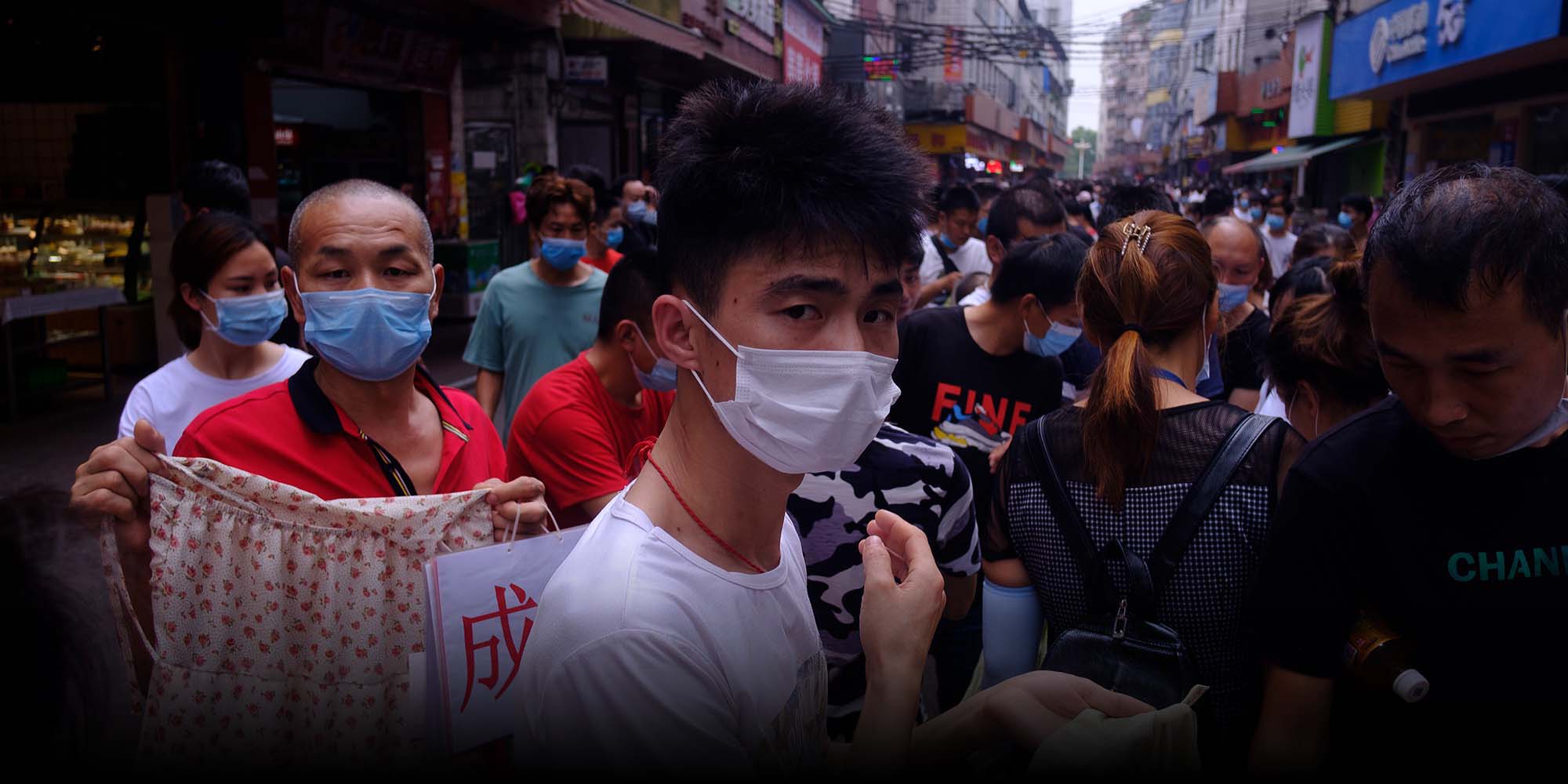 MULTIMEDIA
The Workshop of the World, Unraveled
In China's largest clothing hub, migrant workers are struggling to deal with the economic shockwaves unleashed by COVID-19.
This is the first installment of Unraveled, a series of special reports from a Chinese clothing hub struggling to cope with the economic fallout from the COVID-19 outbreak. Watch the second video in the series here, the third part here, and the fourth part here.
GUANGDONG, South China — In the heart of Guangzhou, there is a hidden world: a maze of small workshops, factories, and apartment blocks known as the "Hubei Villages."
The tens of thousands of companies based here all focus on manufacturing garments. It's the largest clothing base in China, churning out items that fill racks across the country and around the world.
Around 1 in 3 workers at the factories are migrants from the same region: Hubei province.
In late January, Hubei Villages emptied as people returned to their hometowns in central China for Spring Festival. They expected to spend a couple weeks celebrating the holiday with their families before returning to Guangzhou in time for the peak production season.
Within days, however, Hubei province was overwhelmed by the rapid spread of COVID-19. The Chinese government locked down the entire region to contain the virus, preventing the population from exiting the province for months.
When the control measures finally started to ease in late March, millions of migrants flooded back into Guangzhou. They arrived to find an altered economy. Factories were shuttered, work was scarce, and wages had fallen dramatically. Local landlords, however, still expected the rent to be paid on time.
In April, Sixth Tone traveled to Guangzhou to investigate how the people of Hubei Villages are coping with life in the wake of China's outbreak.
This first report introduces the situation inside Hubei Villages in the weeks following the easing of China's lockdown policies. Over the following days, we will release a series of videos focusing on the lives of different people in the area: a couple struggling to find work in the workshops; a factory boss trying to keep his business afloat; and another choosing to pick up the pieces elsewhere.
Editor: Dominic Morgan
(Header image: Workers look for jobs at the "Hubei Villages" in Guangzhou, Guangdong province, May 2, 2020. Wu Huiyuan/Sixth Tone)