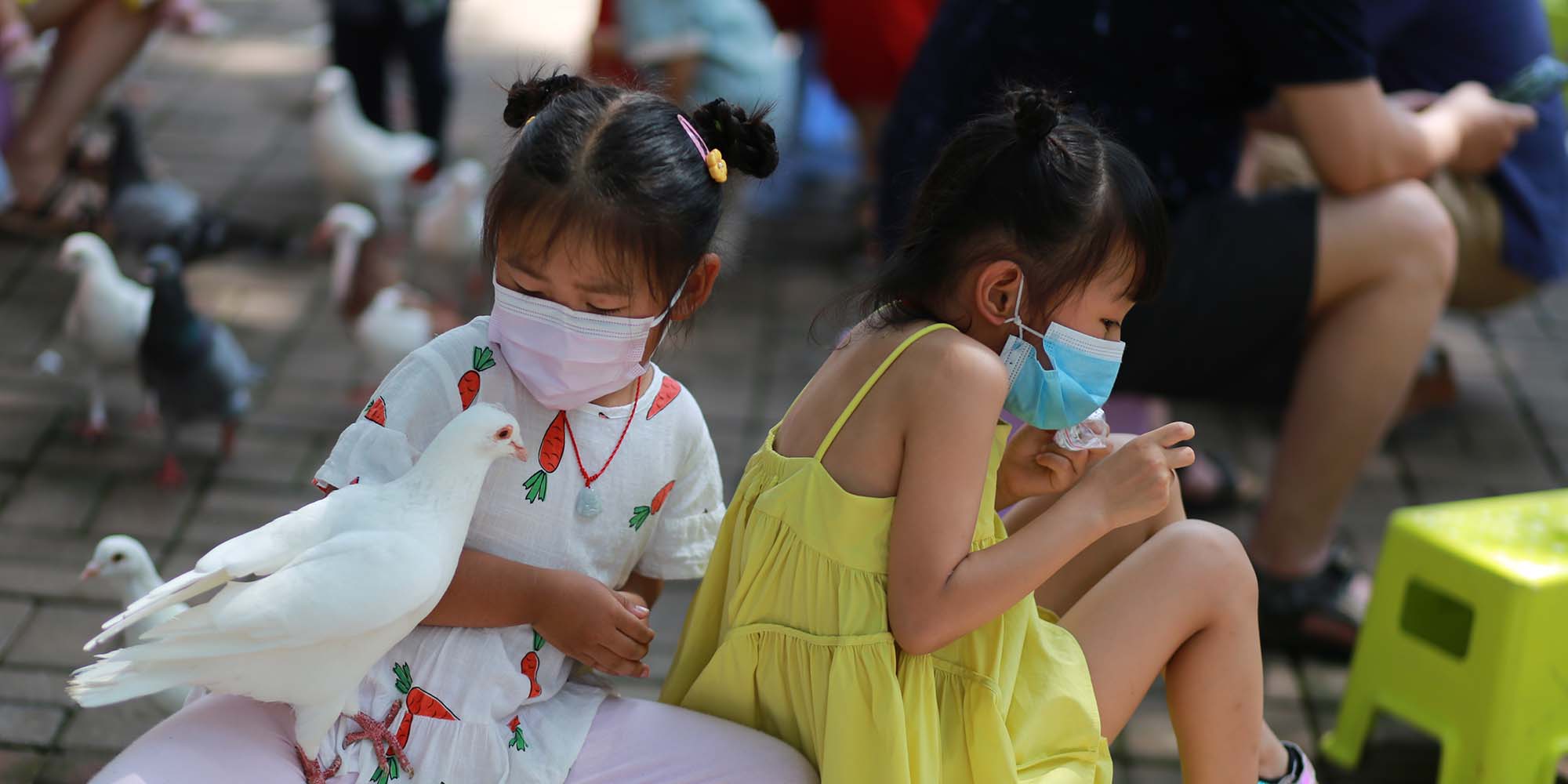 NEWS
Are Kids in China Better-Off Today Than a Decade Ago?
This Children's Day, Sixth Tone takes a look back at 10 years' worth of policies aimed at better protecting children, as well as their still-evident shortcomings.
With this year marking the end of China's 10-year child development plan, the country will look back to find both successes and regrets. There have been improvements in infant mortality, universal child welfare, and access to education, but challenges remain where there's insufficient local awareness or enforcement of national policies.
"The focus of the child support system has shifted from helping the neediest children to striving for universal welfare," Zhang Rongli, an associate law professor at China Women's University and a renowned expert on children's rights and welfare, told Sixth Tone.
For the country's many child rights advocates, the past decade has seen hard-won progress. Issues such as school bullying and child sex abuse have received wide attention, and in a few cases have been followed by groundbreaking laws and policies.
In 2015 — the most recent year for which such data is available — there were 271 million children in China aged 17 or younger, accounting for 19.7% of the country's population. With International Children's Day falling on Monday, Sixth Tone presents some of the milestones reached — and challenges ahead — as China aims to provide brighter futures for every child.
Building a safety net for the most vulnerable
Major improvements in establishing a stronger safety net for children have included introducing so-called barefoot social workers in 2010, as well as a wider universal welfare system that covers orphans, children with disabilities, and dependents of those who cannot fulfill their responsibilities as parents — otherwise known as "de facto orphans."
By the end of 2018, over 600,000 social workers had been deployed to rural areas of the country to help care for some 7 million children "left behind" in the countryside after their parents went off to big cities in search of work. Such children — who often live with grandparents, aunts and uncles, or other guardians — are at greater risk of gang violence or even sexual abuse.
While barefoot social workers fill a crucial gap at the grassroots level of child protection, the system has been plagued by a lack of financial and human resources, especially in southwestern China, where socioeconomic development is relatively lower. Despite having existed for a decade, the barefoot social worker program remains immature, and many such staff might be considered semi-professional at best, Gao Wanhong, a social work expert, said in a 2019 interview with financial outlet Caixin.
The past decade has also seen medical reforms aimed at bridging the gap in providing health care for the hundreds of millions of children in the world's most populous country. China's universal health insurance scheme covers sick children through urban and rural plans, but challenges persist, as critically ill kids sometimes fall through the cracks of China's health care system due to patchy insurance coverage and low-quality medical facilities.
Consistent enforcement of laws and policies
When it comes to protecting children, major progress has been made at the law and policy level, according to Zhang of China Women's University. China's first-ever civil code — approved at the conclusion of last week's "two sessions" political meetings in Beijing — contains numerous nominal protections for children, particularly relating to guardianship.
It stipulates, for example, that during an emergency that results in children being separated from their parents, local residential committees will assume temporary guardianship of untended children. Amid the lockdowns in Wuhan and other cities in the central Hubei province during the peak of China's COVID-19 outbreak, many children whose parents had to be quarantined were entrusted to the care of volunteer social workers.
In recent years, several high-profile cases of child sex abuse have sparked backlash online, which has in turn led to legislative breakthroughs. After years of lobbying by activists and scholars, including Zhang, the Chinese government in 2015 abolished the crime of "spending the night in a brothel with a young girl," a charge critics said allowed men who had sex with girls under 14 — China's age of consent — to receive more lenient punishments than those convicted of raping older teens or women, as long as they were able to "prove" that the child was paid or otherwise compensated.
The recent high-profile case of Bao Yuming — a successful businessman whose teenage "foster daughter" accused him of raping her for a period of three years, beginning when she was 14 — again cast a spotlight on insufficient protections for minors, prompting heated discussion about raising the national age of consent.
Protections in school and at home
In China, people with criminal histories of child sexual harassment or abuse are barred from working in professions where they would come into contact with minors, such as teaching. Zhang, the law professor, welcomes these restrictions, saying stricter laws will guarantee greater protections for children. But she also notes that changes in China's legal system don't necessarily mean child victims are any less vulnerable.
Take family violence as an example, Zhang said. After China's first-ever law against domestic violence came into effect in March 2016, granting "personal safety protection orders" to victims, lax application and enforcement at the local level would often render the law toothless. In the case of children who are victims in their own homes, the hurdles to seek protection are even higher, as children cannot be expected to take action on their own and must rely on outside help, according to Zhang.
To help address this issue, several central government agencies on Friday announced a mandatory reporting mechanism under which professions involving "close contact" with minors would be legally obliged to report cases of child abuse to higher authorities.
"In fact, on the issue of domestic violence, the number of child victims may be much higher than the number of women victims," Zhang said. "But very few protection orders are issued specifically for children."
A recent report by Girls' Protection, a domestic nonprofit, found that one-third of child sex abuse cases in China take place at school. While the survey said that more parents and guardians are becoming informed about the risks their children face, a majority of parents were still unaware that most child abusers are family members or acquaintances of their young victims. To help tackle this issue, Girls' Protection — which Zhang also works with — has led workshops to teach children how to protect themselves from would-be predators.
Looking toward the future
In some cases, technological advances have aided enforcement of existing laws and regulations, according to Zhang. From 2010 to 2018, the number of children who went missing in China decreased by 78.6%, thanks in large part to the introduction of an Amber Alert system called Reunion — China's first child-search platform run by law enforcement.
As the current 10-year child development plan comes to a close, China must go further still to protect minors in the next decade, such as by raising awareness in communities, according to Zhang.
"Laws aren't enough on their own," she said. "If you don't have enough social workers or child protection lawyers who are professionally trained and have knowledge of child psychology, it will be difficult to do the work well."
Editor: David Paulk.
(Header image: Children play in a park on International Children's Day in Yichang, Hubei province, June 1, 2020. People Visual)