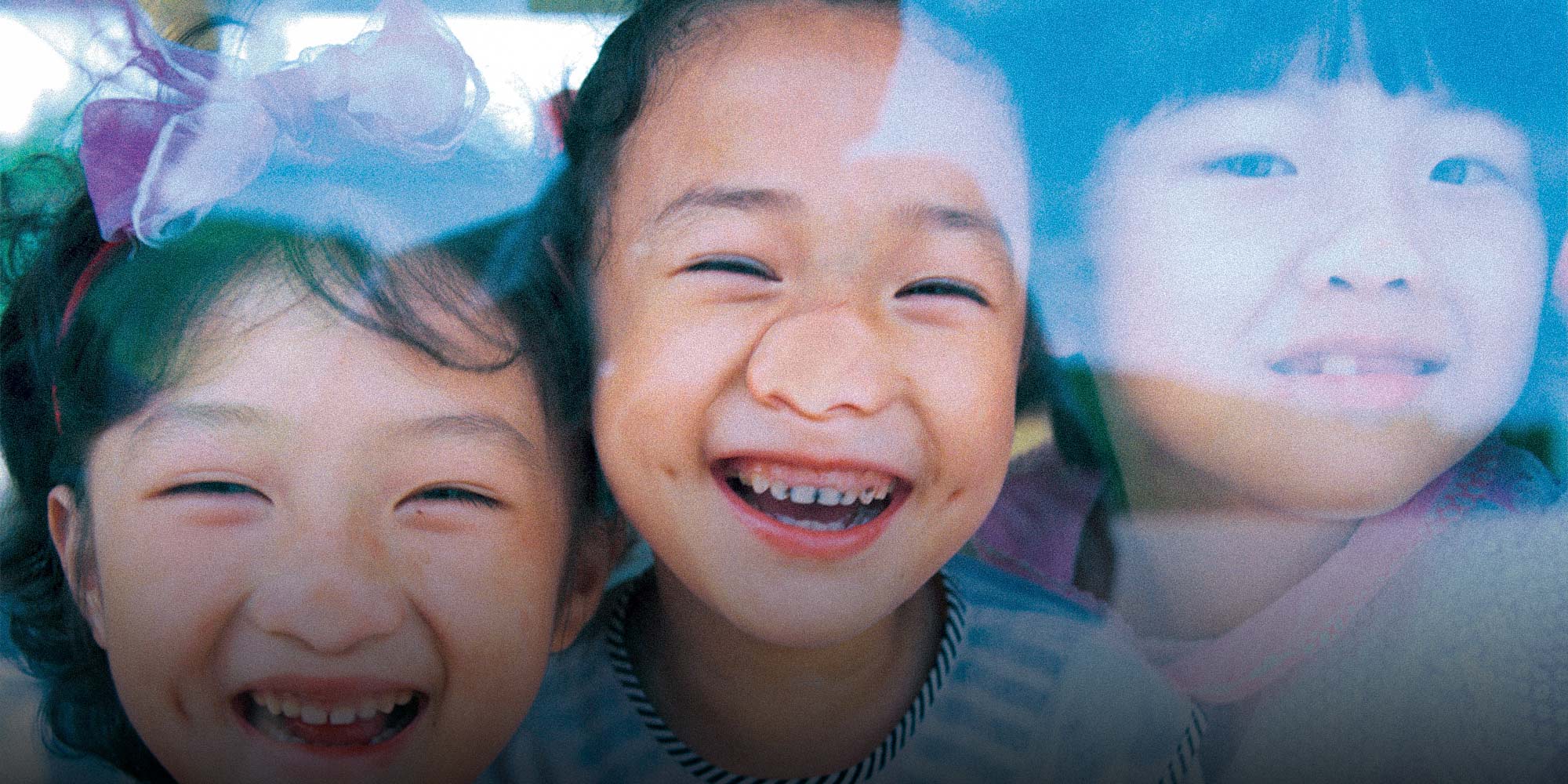 MULTIMEDIA
Snapshots From Another Age: China's '80s Kids on Film
In 1981, a Japanese photographer traveled China, capturing the everyday lives of local children. Nearly 40 years later, the project's getting another edition.
A young schoolgirl sits flipping through a book under a poster proclaiming the benefits of modernization. A gang of children squat on an airport runway watching the planes roll past. A grinning boy stands arms up, following his elderly neighbors in a tai chi routine.
The scenes are from "Hello, Little Friends," a collection by the Japanese photographer Ryoji Akiyama that offers a never-before-seen glimpse into the everyday lives of Chinese children growing up in the early '80s.
Between 1981 and 1982, Akiyama traveled the length and breadth of China documenting life in the fast-changing country. Over five trips, the photographer traveled to 12 different cities and dozens of rural areas — from the northern Inner Mongolia Autonomous Region to the southern Hainan province — amassing a collection of nearly 8,000 images.
Some of the images were published in 1983 in a book — also titled "Hello, Little Friends" — around 300 copies of which were distributed to youth centers across China. This original book project, funded by the Japanese camera maker Konica Minolta, was essentially a marketing tool to popularize the company's Sakura color film in the country.
"Hello, Little Friends" quickly faded into obscurity, but in 2015 a Chinese netizen discovered an old copy of the book and posted some of the images to social media. The photos went viral, with many users praising Akiyama's ability to vividly capture the emotions of his subjects.
The buzz eventually convinced the Kyoto-based publisher Seisodo to reissue the 1983 book. The new edition was published last year, with Akiyama traveling back to China 38 years after his first trip to promote it.
"Kids love taking photos: They'd gather to watch whenever they saw my camera," the photographer told readers at a book signing in Shanghai. "They just forgot the camera existed when they started to play games."
Following the success of the reissued "Hello, Little Friends," Seisodo is publishing a sequel to the book June 1, celebrated as Children's Day in China. The new collection is made up of photos that Akiyama found in a dusty box in his attic, none of which have been published before.
A Chinese media outlet even managed to track down 10 of the children that featured in Akiyama's original photobook, after appealing to readers for information last year.
For one family of three sisters from Inner Mongolia, the rediscovery of "Hello, Little Friends" was particularly poignant. Akiyama's shot of the three girls with their father is the only photo the family has of the four of them together.
Now middle-aged, the women described the photo as a "treasure of their lives," reminding them of days when times were tough but people were warm-hearted.
Editor: Dominic Morgan.
(Header image: Three girls pose for a photo in Guilin, Guangxi Zhuang Autonomous Region, 1981-1982. Courtesy of Ryoji Akiyama via Seisodo)