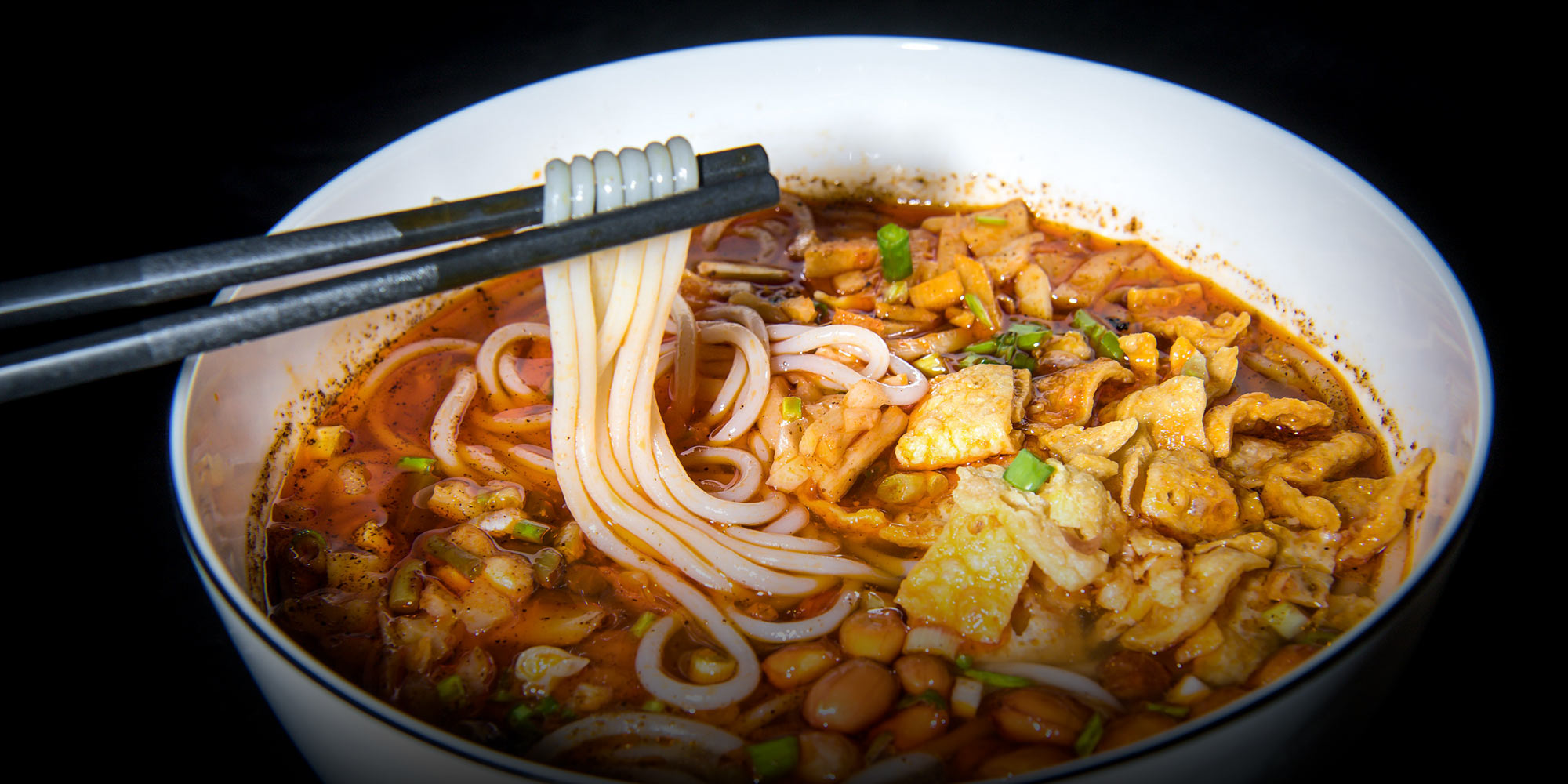 NEWS
The Guangxi School Turning Snail Rice Noodles Into Escar-Gold
A vocational college in southern China is offering students the chance to learn everything there is to know about a regional dish that's become a national favorite.
Welcome to river snail rice noodle school.
The Liuzhou Vocational and Technical College in Guangxi Zhuang Autonomous Region has become the first school in China to offer a course aimed at raising the standards and profile of the southern region's signature dish. In an announcement Friday, the school said a dedicated department is offering river snail rice noodle-related degree programs and plans to enroll 500 students who will presumably go on to graduate as luosifen experts.
"Since the announcement, we've received constant phone calls from students interested in the course," a publicity officer from the college told Sixth Tone on Tuesday. She added that the school plans to have seven related majors including food inspection, digital marketing, and logistics management, among others.
"Luosifen is our city's calling card," said the publicity officer, who declined to give her name. "We don't train people with cooking skills, but with skills related to the industry's development."
River snail rice noodles — known as luosifen in Chinese — is one of southern China's speciality dishes, originating in the city of Liuzhou. Cooked with pork ribs and river snails, the noodle dish is typically topped with fried peanuts, black fungus, fried tofu skins, and pickled bamboo shoots.
The product is served as a soupy noodle dish that's almost equal parts spicy, savory, and sour. And of course there's luosifen's distinctive aroma, which some describe as mouthwatering, others as simply stinky.
Usually sold at the mom-and-pop stalls in Liuzhou's night markets, river snail rice noodles has emerged as one of the trendiest foods in China, with connoisseurs of Chinese cuisine raving about the old dish's newfound glory on Chinese social media.
According to industry analysts, the sudden surge in popularity of luosifen goes back to a 2012 episode of the popular culinary show "A Bite of China" that featured the southern delicacy. The combination of the dish's distinct flavor, taste, and smell also may have contributed to its elevated profile, as might luosifen-flavored instant noodle products becoming more popular in recent years.
Today, food bloggers and vloggers document every bowl down to the last bite, giving added visibility to the once-humble dish. River snail rice noodles is now a staple of social media platforms, with millions of related photos posted online.
"I just love luosifen so much, I think I was luosifen in my past life," one user wrote on microblogging platform Weibo, using a corresponding hashtag that has been viewed over 730 million times. "Luosifen is really magical," wrote another. "I just realized I've eaten it four days in a row."
There's even a dedicated luosifen fan group with over 40,000 members on social platform Douban. The forum site has become a place where river snail rice noodle enthusiasts gather to discuss their favorite brand, share special recipes, and post photos from their pilgrimages to Liuzhou, the dish's birthplace.
Becoming a nationally beloved dish has presented perks for the companies that produce it, too.
In 2019, sales of instant river snail rice noodle packages exceeded 6 billion yuan ($845 million). Luosifen sales have also seen an average annual growth rate of 86% over five years, while sales in restaurants have surged by 12% annually over the same span, according to China News Service. Meanwhile, 28 million packages of luosifen were sold last year on Taobao, becoming the online marketplace's most popular item in the "Chinese regional speciality snack" category.
The local government of Liuzhou has also stepped in to boost the dish's popularity nationally, offering subsidies and bonuses for luosifen manufacturers that sell at least 50 million yuan worth of noodles annually. City officials were so enthusiastic about promoting their home product that last month they arranged for the local commerce bureau director to host a livestream dedicated entirely to luosifen.
Editor: Bibek Bhandari.
(Header image: Liu Jialiang/IC)