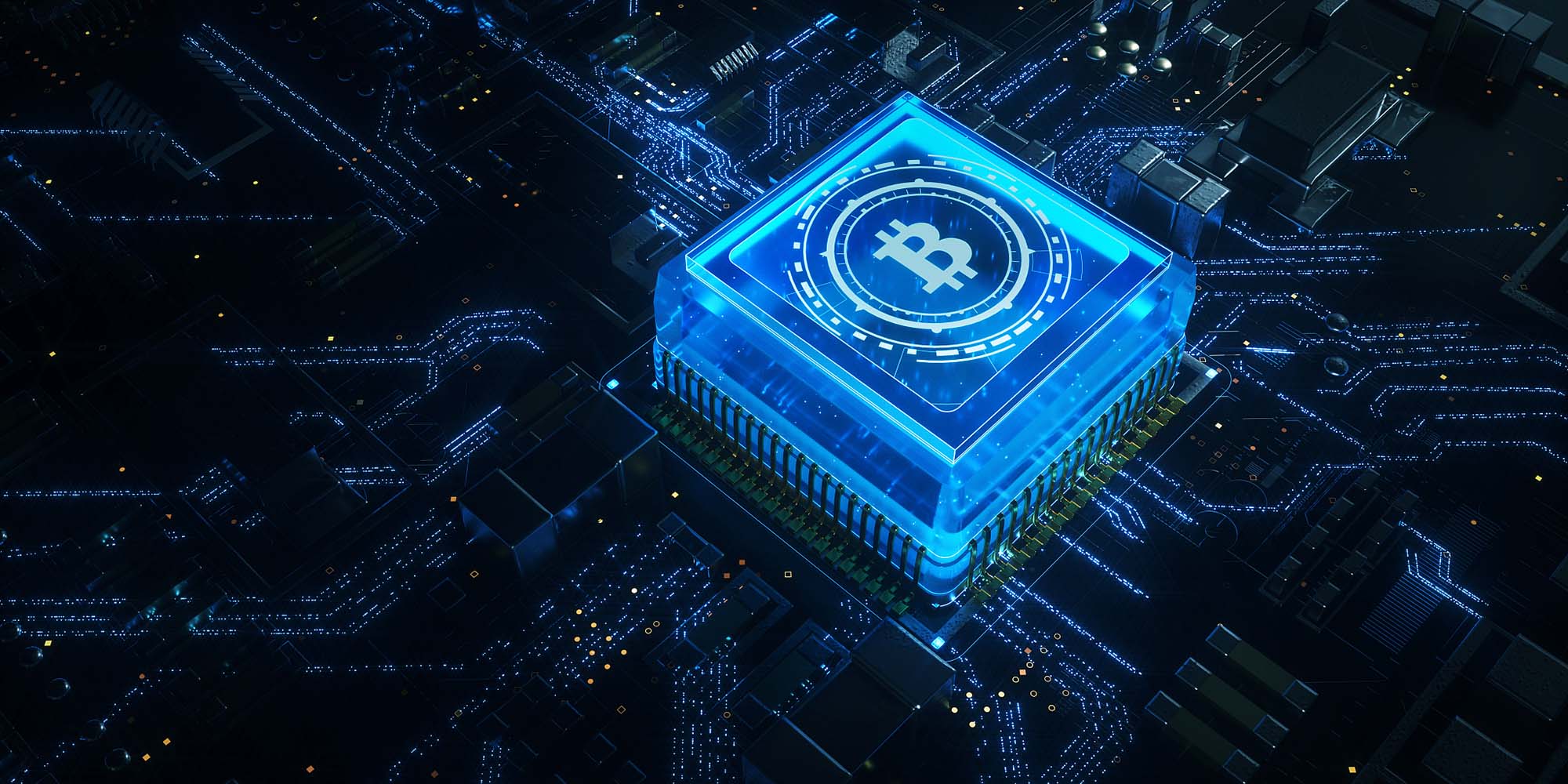 NEWS
China's Government-Backed Digital Currency, Explained
Despite the central bank's pet project being neither decentralized nor anonymous, Chinese experts — used to Alipay and WeChat hoarding their data anyway — aren't worried about privacy.
China is planning to launch a major trial of its digital currency during the 2022 Winter Olympics in Beijing, the head of the country's central bank told domestic media on Tuesday.
In 2014, the People's Bank of China assembled a research and development team to look into the possibility of a government-backed digital currency. Then shortly after Facebook announced its own digital currency — Libra — in June 2019, the PBoC declared it would accelerate the development of its own centralized, sovereign digital currency.
In April, the bank announced a trial of its aptly if not creatively named Digital Currency Electronic Payment (DCEP) in four Chinese cities, including Suzhou in the eastern Jiangsu province and Shenzhen in the south, bordering Hong Kong.
While several countries such as the U.K. and Singapore have considered the idea of a sovereign digital currency, China's DCEP seems likely to become the first digital currency to be implemented by a major economy.
Here's what else you need to know about the DCEP:
How is it different from mobile payment?
Mobile payments are a daily feature in the lives of most people in China. Third-party services such as Alipay (from Alibaba affiliate Ant Financial) and WeChat Pay (owned and operated by Tencent) together had 890 million users in China as of 2018, according to a report co-authored by the State Information Center, a policy think tank affiliated with the central government.
DCEP is fundamentally different from Alipay or WeChat Pay. "Think of DCEP as actual cash and Alipay as a debit card," Cui Xiaohui, a blockchain expert at Wuhan University in central China, told Sixth Tone.
However, DCEP may not feel all that different from current mobile payment methods, except that processing transactions won't require an internet connection, Cui said. Although no details have been released about how exactly DCEP will work, Cui said it might only need a Bluetooth-enabled smartphone.
The advantages of DCEP are more obvious on the merchants' end. Third-party services like Alipay usually charge vendors a service fee — which would be saved by using DCEP and skipping the middleman.
Is DCEP a cryptocurrency?
Like cryptocurrencies such as Bitcoin and Ethereum, DCEP will rely on blockchain technology, a sort of digital ledger on which every transaction — time, amount, and accounts involved — is permanently recorded.
However, whereas cryptocurrencies are by definition anonymous and decentralized, DCEP will be a centralized digital currency under which all accounts are linked to businesses or people's real identities.
The issue of anonymity has been a major hurdle for blockchain-related businesses in China. In December 2013, the China Securities Regulatory Commission prohibited domestic banks from trading in cryptocurrencies "to prevent money-laundering and ensure economic stability." Then in September 2017, the Chinese government banned initial coin offerings and shut down over 100 domestically registered online trading platforms.
Before long, however, resourceful individuals were finding and exploiting loopholes. While cash-to-coin trading — buying Ethereum with Chinese yuan, for example — was clearly illegal, coin-to-coin trading was not expressly prohibited, meaning if someone in China already had a certain cryptocurrency for whatever reason, they could still go to a coin-to-coin exchange and trade it for another they thought might become more valuable in the future.
If DCEP isn't anonymous, are there privacy concerns?
The People's Bank of China — and by extension the Chinese government — would almost certainly oversee all DCEP transactions.
Mu Changchun, deputy director of the PBoC's payments department, once said during a conference that the bank would provide "controllable anonymity" to DCEP users while at the same time combating money laundering and other cybercrimes.
"That is a balance we have to keep, and that is our goal. We are not seeking full control of the information of the general public," Mu said, according to Reuters.
Cui wasn't too concerned about privacy either, given that both Alipay and WeChat Pay already require users to verify their identities by uploading a photo of their government ID.
"It's about who you trust," he said. "Personally, I have more faith in the government than tech companies. But it may be a different story in the U.S., where people tend to trust private companies more than the government."
Why does China want money to go digital?
According to Sun Lilin, a blockchain expert and financial services provider in Shanghai, there are advantages to every yuan being traceable.
"This can help the central bank control and manage the total amount of currency that's circulating," Sun told Sixth Tone. "With digital currency, you can't really lose money by, say, leaving your wallet at a restaurant."
On the international trading table, China's sovereign digital currency could be a move toward dethroning the primacy of the U.S. dollar, Cui said. Nowadays, most global banks are members of the Society for Worldwide Interbank Financial Telecommunication, the independent financial transaction service provider that lends its initials to "SWIFT code." Though based in Belgium, SWIFT is said to be heavily influenced by the U.S.
Cui posed a hypothetical scenario involving Huawei, the Chinese telecom giant. "If we had a different international transaction platform that wasn't under U.S. oversight, companies would still be able to buy Huawei products secretly — and in theory, they wouldn't get sanctioned," he said.
To end the hegemony of the U.S. dollar, it's possible that China could start providing its digital currency technology to less-developed countries, Cui said, leading to the Chinese yuan becoming a more dominant reserve currency worldwide.
How soon is any of this going to happen?
Though the PBoC launched its pilot program in April, it's unclear when DCEP might become mainstream in China. 2022 seems like the earliest possibility, should the larger trial during the Beijing Olympics prove successful. For now, however, it's small-scale: In Suzhou's Xiangcheng District, half of a commuting stipend received by employees at designated companies is disbursed as DCEP, according to domestic media.
Yi Gang, the head of the central bank, told domestic media this week that institutions are still getting a feel for the virtual currency, including its reliability, functionality, convenience, and risks. As such, there is currently no timetable for an official launch, he added.
When DCEP is finally rolled out, however, it shouldn't take long to catch on, according to Cui, the blockchain expert. "Chinese people are already very accustomed to making purchases with smartphones," he said.
Sun, meanwhile, believes a final product is still a long way down the pipeline. "Launching this currency is a revolutionary step, so the government surely wants to be very careful," he said.
What's the likelihood of DCEP replacing cash completely?
According to the South China Morning Post, the design of DCEP digital notes is similar to that of China's paper bills: a pastel-colored overlay featuring a portrait of China's founding father, Mao Zedong.
It's probable that DCEP would be used alongside banknotes, debit cards, and third-party mobile payment services. Whether physical money would eventually be replaced would ultimately be up to the government.
"Maybe 1% of people would refuse to use DCEP and insist on using physical cash because of privacy concerns," Cui said. "But it's hard to say whether the government cares about that 1%."
Editor: David Paulk.
(Header image: Shijue Select/People Visual)