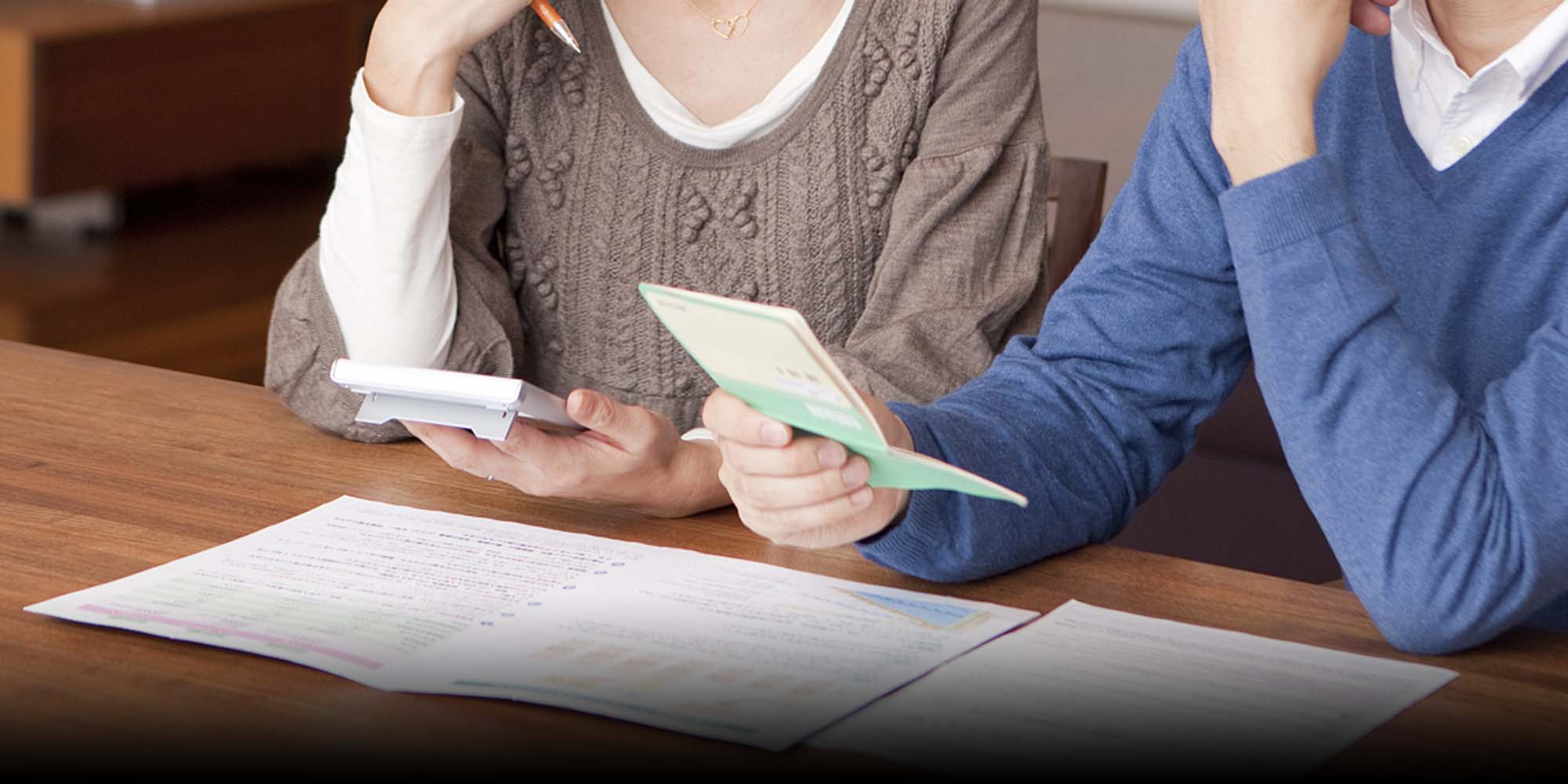 FEATURES
China's Cash-Strapped Millennials Embrace a New Trend: Thrift
Many young Chinese developed lavish spending habits during an era of rapid economic growth. Now, they're learning to cut back.
SHANGHAI — Song Lewen never used to worry about money. The 27-year-old lived paycheck to paycheck, spending most of her 7,000 yuan ($980) monthly income on meals and shopping sprees. For luxury purchases and foreign trips, she'd use one of her credit cards.
But all that changed when the coronavirus pandemic struck. An employee at a state-owned manufacturing firm in Shanghai, Song has been shielded from the layoffs and pay cuts that have affected millions in China. The crisis, however, has still been a profound wake-up call.
"I just thought, if I wasn't at a state-owned enterprise, maybe I would have been unemployed for months with zero income," Song tells Sixth Tone. "I wouldn't have dared tell my parents, and I probably would have had a breakdown."
The realization has turned the former spendthrift into an avid saver. While stuck indoors amid the outbreak, Song learned to cook from her mother. Now, she makes dinner for her parents every evening. Apart from the little she spends on groceries and other essentials, the rest of her salary goes straight into her savings account.
"In the past two months, I've saved 10,000 yuan, which brings me a sense of security," says Song. "I've also lost 6 kilograms."
Many Chinese millennials appear to be undergoing a similar shift in mindset, as a generation that grew up during a decadeslong economic boom adapts to a period of greater uncertainty.
Like their peers in the West, young people in China are often stereotyped as lavish spenders, and research indicates that those born after 1990 are less focused on stability and more concerned with self-expression and getting the most out of life. But the younger generations have also been hit hardest by the economic fallout from COVID-19 — and this is leading many to reassess their priorities.
In an April survey of Shanghai consumers jointly conducted by Sixth Tone's sister publication The Paper and the Shanghai University of Finance and Economics, nearly 45% of respondents aged 21-30 said their incomes had dropped during the pandemic — more than any other age group.  
At the same time, experts say millennials are showing unprecedented interest in pinching pennies. In March, a survey by Zhongyan Research Institute, a research team focused on consumer trends, found that 57% of consumers born after 1990 and 63% of those born after 1995 intend to plan their spending more carefully in the future.
"Young people tend to consume impulsively, but after the epidemic … the proportion of prudent and rational consumption will increase," Wang Feng, head of the institute, tells Sixth Tone.
Sophie Huang runs Insane Saving, a forum on the Chinese social platform Douban that allows members to share personal finance tips. She says the number of new users joining the group each month has surged to over 40,000, from an average of 9,000-15,000 before the pandemic. Many new members have seen their incomes decrease while their rent or mortgage payments remain fixed, says Huang.
"During this great crisis, they've started to reflect on whether some things should be purchased," she says. "After all, the way for people at the bottom (of society) to protect themselves from risks is to save money."
Millennials' apparent reluctance to splurge is creating a headache for the Chinese government. Consumption has become a crucial economic driver in China, contributing nearly 60% of the country's growth in 2019. The pandemic, however, caused retail sales of consumer goods to plummet 19% year-over-year in the first quarter.
Many anticipated that eased lockdown policies would unleash a wave of "revenge spending." But these hopes have largely fallen flat, leading authorities to experiment with unorthodox measures in an attempt to boost consumer spending. 
Cities have issued billions of yuan worth of "consumption coupons," while some officials have even moonlighted as commercial livestreamers hawking local products. The policies have enjoyed some success, but their effects have often been outweighed by households' decreased earnings.
Tang Qi is one of many millennials whose finances have been turned upside-down by the pandemic. In early January, the 29-year-old invested half his savings to open an art and photography studio in downtown Shanghai, but just weeks later he was forced to shut the new business down as the city introduced strict social-distancing measures.
For nearly two months, the studio remained closed while Tang continued to pay rent and staff salaries. It finally reopened in late March, but sales are still far lower than what Tang had expected.
"I'm feeling anxious and uneasy about the uncertainty of the economic situation," Tang tells Sixth Tone. "I even began to doubt the meaning of work."
Faced with 15,000 yuan in loan payments each month, Tang says he's doing everything he can to cut his spending. He also started selling off his belongings on Xianyu — the secondhand marketplace run by Chinese tech giant Alibaba — in April.
"Within a month, I sold a dozen items, including a spare camera, a used Mac, and a bunch of paintings," he says. "Though I'm losing money, I feel like I'm earning."
Miranda Chang, 34, and her husband are also cutting back after experiencing a severe blow to their finances. The couple, who are both financial workers in the northwestern city of Xi'an, used to earn up to 2 million yuan per year in commissions before the pandemic, but the payments have completely dried up in recent months.
Though both are still employed and take home a combined over 30,000 yuan per month, Chang says she's had to cut her spending by around 60%.
"I didn't need to think about money when buying things before," she tells Sixth Tone. "(Now) I feel like I have to make a plan and pay special attention to my expenses."
Chang says she's buying fewer clothes and cosmetics products. She now eats at restaurants only once per month and brings her own pre-prepared meals to the office rather than ordering takeout. She's even riding the metro, whereas she previously commuted by taxi.
Like Song, the Shanghai SOE employee, Chang insists she's enjoying the simplicity of her new, thriftier lifestyle.
"Being quarantined for an entire month because of the epidemic made me realize that life without splurging is more fulfilling and fun," she says. "I feel that it's great to live with my feet on the ground."
Wang, the Zhongyan head, expects most millennials' spending habits will eventually return to normal once the economy recovers, but this might take longer in some sectors.
"Young people have the desire and need for social networking and entertainment, and after three to six months this kind of consumption will become normal again," says Wang. The recovery period may be lengthier for luxury goods and other expensive items, she adds.
The past few months, however, have convinced some people to make changes with lifelong implications. For the past 12 years, He — a 37-year-old from the central Henan province, who declined to give her full name for privacy reasons — has fought to build her own business, but she's now thinking about letting it go.
During the good times, He made 200,000 yuan a year from her education consultancy firm — far above the average income of 36,000 yuan per annum in her hometown. But the business has "collapsed suddenly" since January, leaving He with over 400,000 yuan of debt.
"I'm so anxious that I can't eat or sleep, and my hair is getting thinner," she says. "I feel like I'm having a relapse into depression."
He has borrowed money from friends and reduced her personal expenses to "almost zero" to survive. Now, she plans to find a more secure way of making a living, so she never has to go through a similar crisis again.
"I want to change to a stable career and find a stable job," says He. "Stability can withstand some risks."
Additional reporting: Luo Meihan; editor: Dominic Morgan.
(Header image: MIXA / Getty Creative/People Visual)