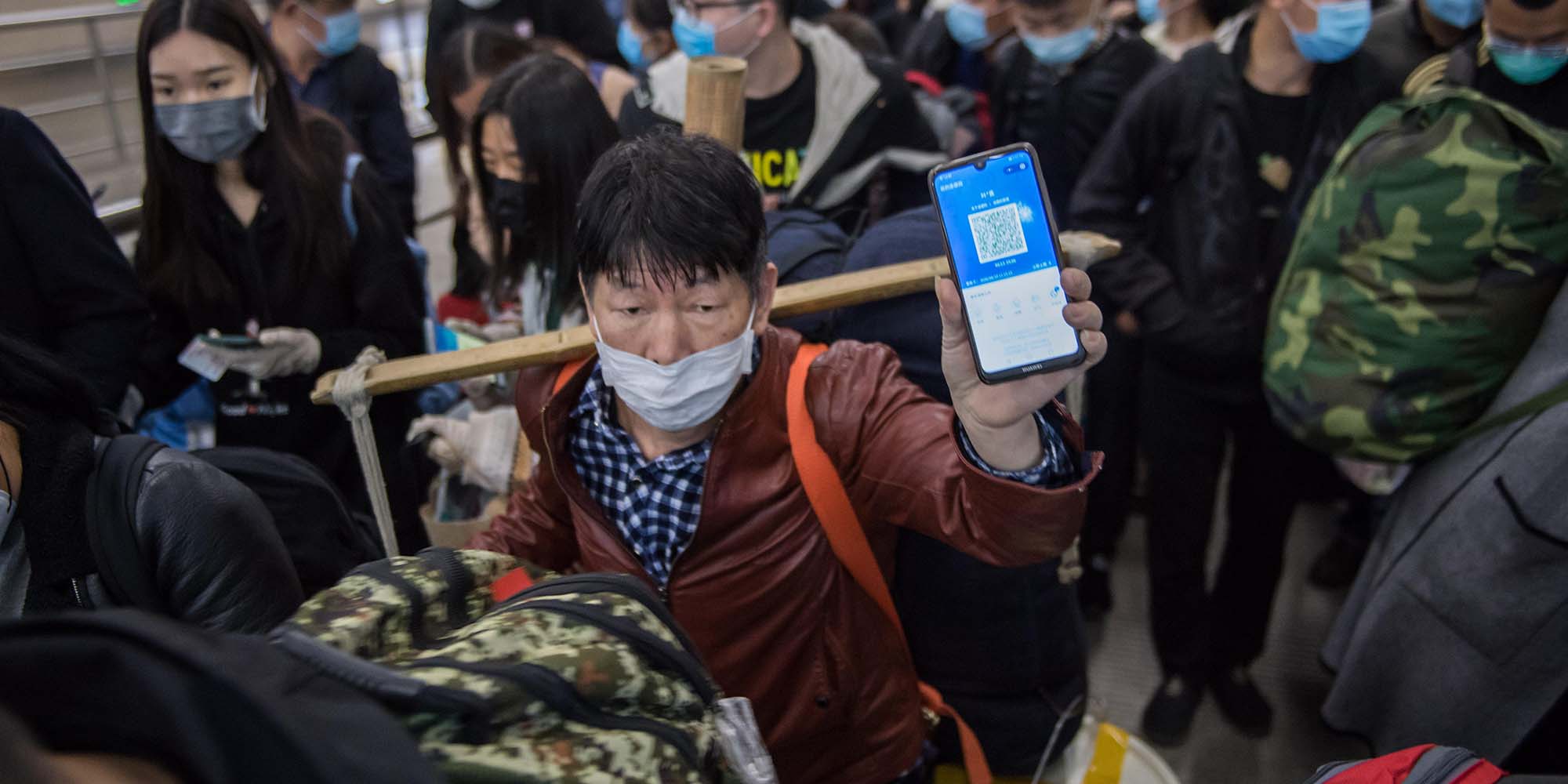 NEWS
City's Plan for Permanent 'Health Codes' Sparks Online Backlash
Netizens are concerned that a proposal to evaluate Hangzhou residents based on their medical records and lifestyle choices could jeopardize personal privacy and pave the way for discrimination.
Authorities in the eastern Chinese city of Hangzhou have announced plans to launch a health-tracking QR code for monitoring people's health status at all times — regardless of whether there is a public health emergency.
According to an official announcement reported by local media, the code would be displayed as a color and a numerical score out of 100, based on individuals' medical records, physical exam results, and lifestyle choices such as smoking and general activity level.
The project represents an expansion of China's current virtual health passport system, which was introduced nationwide in February to monitor and control the spread of the coronavirus.
Local officials have worked with smartphone apps such as Alipay and WeChat, the country's two ubiquitous mobile payment platforms, to develop the system. Based on an individual's travel history and health status, the apps would assign them a color code — green, yellow, or red — to indicate their contagion risk. From there, businesses and public facilities including restaurants, shops, and hospitals could choose only to grant access to those with green codes.
Hangzhou's move to "normalize the health code practice," as the city's health authorities described it, has sparked intense backlash online, with many raising privacy concerns over their health information potentially becoming public knowledge. In a poll on microblogging platform Weibo, 86% of some 6,600 users voted against the proposal.
"There should be a line between personal health and public health," a Weibo user commented under a related media post, receiving over 4,200 likes. "Other people shouldn't have the right to see personal health reports."
The plan to grade individuals' health has also sparked discussion about whether it could lead to a rise in discrimination.
"Job interview: According to your health records from the past three years (as reflected) on your health code, our company determined that your health status is ill-suited for overtime work, so we don't have a position for you. Thanks for your understanding," a user on Zhihu, China's Quora-like Q&A platform, wrote in a satirical post.
Disputes over China's public health color codes have persisted since the technology's launch in February. According to Sixth Tone's sister publication The Paper, only three out of 14 provincial-level regions evaluated have publicly disclosed privacy policies for such codes.
Experts have also been calling for greater data security regarding health information collected as part of COVID-19 control measures. In March, the Cyberspace Administration of China said that personal information collected for disease control should only be used for that express purpose. And last week, Robin Li, the CEO and founder of Baidu, China's most widely used search engine, proposed allowing individuals to opt out of having their personal data stored in a centralized public health database.
Hangzhou's health authorities said they are planning to complete the permanent health codes project in May or June. Whether other Chinese cities are considering adopting similar plans remains unclear.
Editor: David Paulk.
(Header image: A man holds a cellphone displaying his green health code while passing through a public health checkpoint in Taiyuan, Shanxi province, April 20, 2020. Wu Junjie/CNS/People Visual)