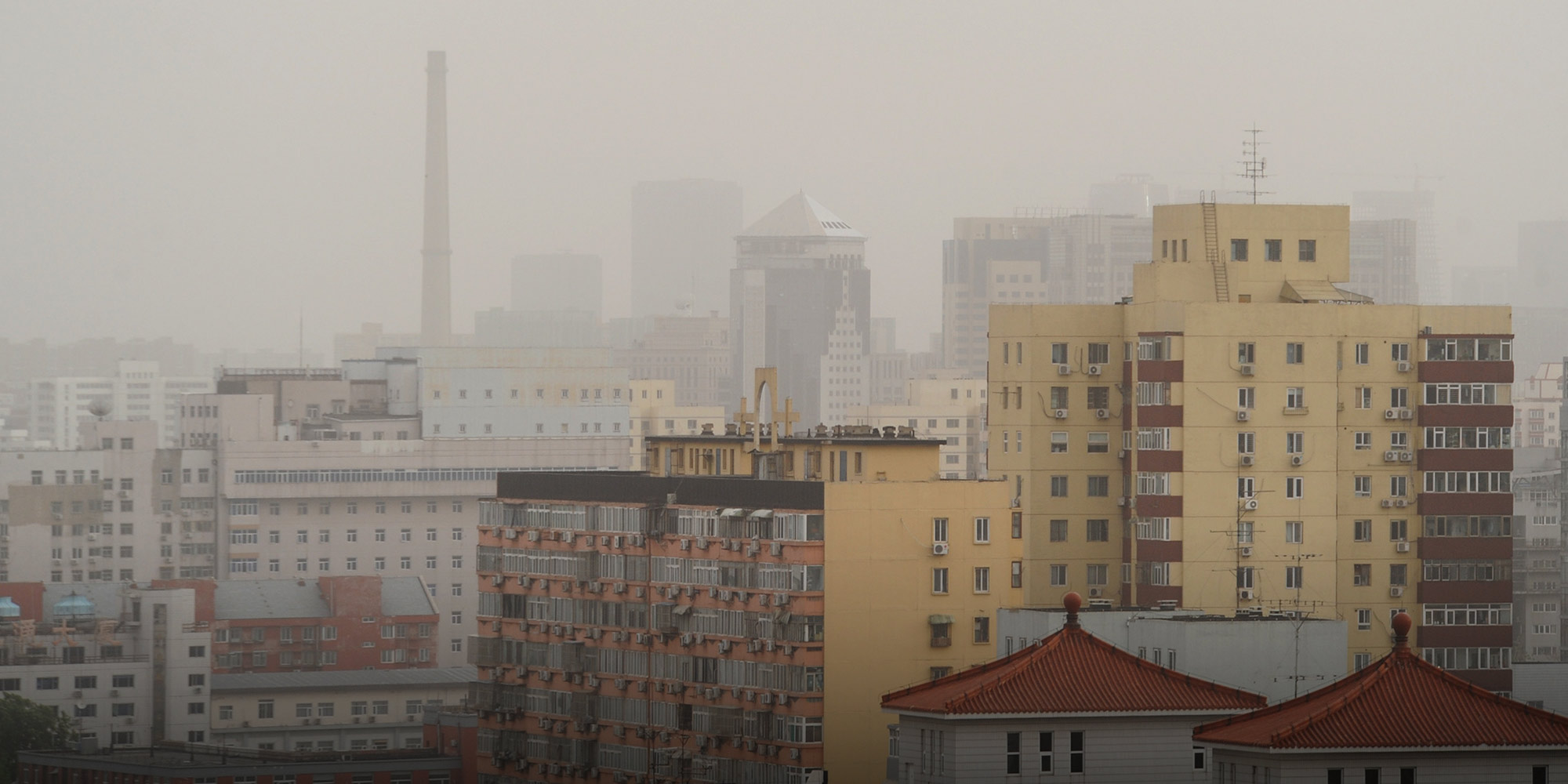 NEWS
With COVID-19 Controlled in China, Report Warns of Air Pollution Rebound
Official data suggests several pollutants linked to burning fossil fuels are higher than they were a year ago, potentially signaling a "dirty" recovery after the outbreak.
The absence of a COVID-19 rebound in China has coincided with a rebound in air pollution across the country, according to a study published Monday.
"The rebound appears to be driven by industrial emissions," wrote the Centre for Research on Energy and Clean Air, a Helsinki-based independent research organization. "All eyes are on China, as the first major economy to return to work after a lockdown."
From analyzing air quality data from China's Ministry of Ecology and Environment, CREA noted that in the past month, several pollutants linked to burning fossil fuels — including sulfur dioxide (SO₂), nitrogen dioxide (NO₂), particulate matter 2.5 (PM 2.5), and ozone — have surpassed levels from the same period last year. Many of these pollutants contribute to the health-damaging smog that occasionally blankets large swaths of the country.
In February, China's economy ground to a halt due to the coronavirus outbreak. At the same time, the country saw a significant decrease in air pollution levels that has since been linked to outbreak control measures, such as shutting down factories and other businesses and restricting residents' movements to prevent the spread of the disease.
NASA previously reported a 10-30% drop in NO2 levels in the atmosphere over China from what would normally be expected, given satellite images from previous Lunar New Year holidays.
However, CREA found that China's NO2, SO2, PM 2.5 and ozone levels have all returned to pre-outbreak levels. Moreover, China's main industrial hubs — including Shaanxi and Jilin provinces — saw disproportionate surges in air pollutants, suggesting factories could be a major source of emissions.
These findings are consistent with a report published earlier this month by consulting firm Silk Road Associates that said China's manufacturing sector, including industrial production, is quickly bouncing back now that lockdowns have been lifted. While industries had 17% less production time in the first quarter of 2020, total output dropped by only 8.4% compared with the same period last year, the report said.
"Such an overshoot (beyond last year's air quality levels) would signify a 'dirty' recovery in which the more highly polluting sectors are leading," CREA said in its report.
Editor: David Paulk.
(Header image: A cityscape view on a hazy day in Beijing, April 24, 2020. Zhao Yadan/IC)