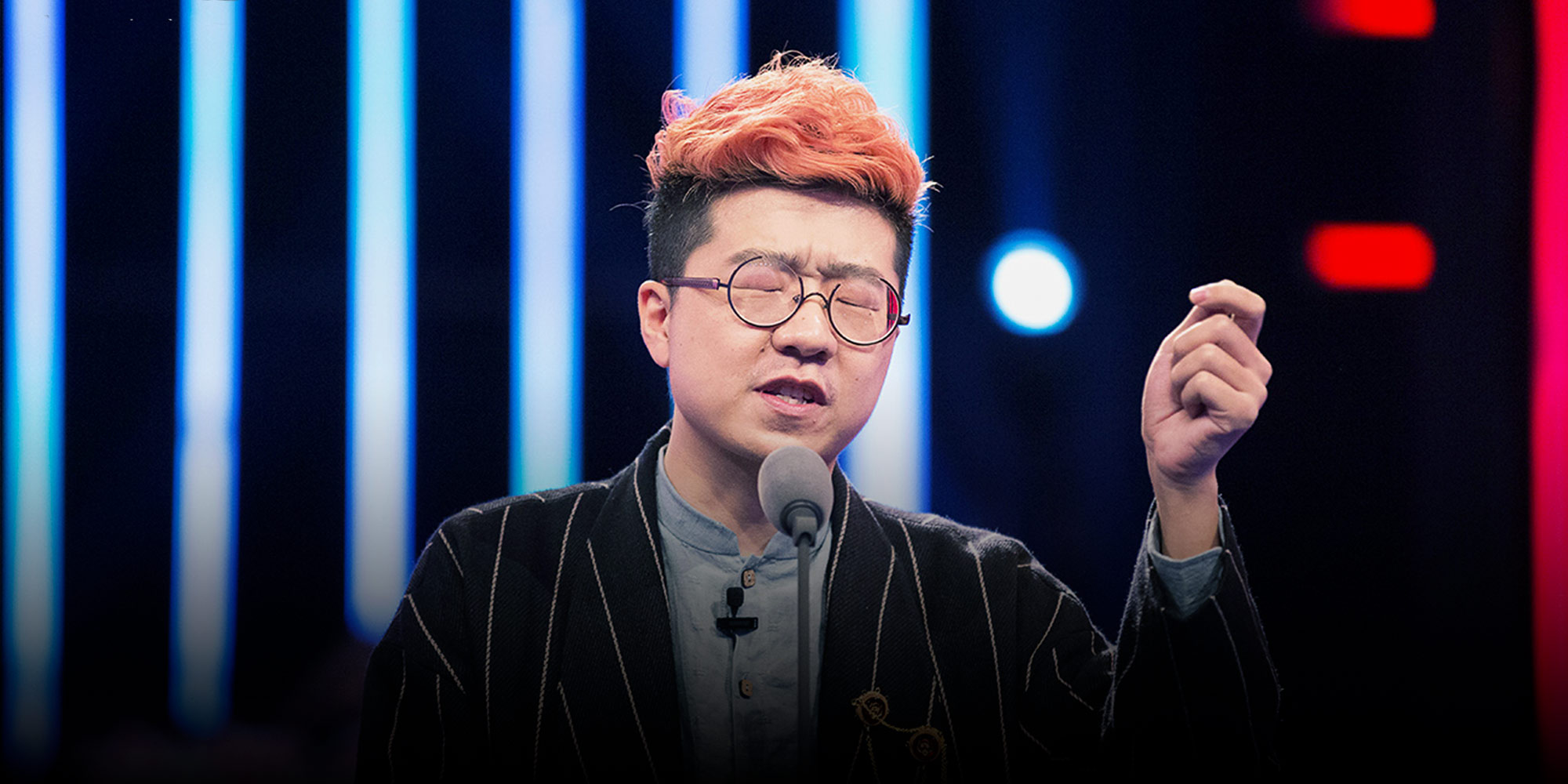 VOICES & OPINION
Where Are All the Chinese Talk Shows?
Programs like "The Daily Show" are popular with Chinese audiences, but that doesn't mean the country will be producing its own version any time soon.
After taking over for Jon Stewart as host of the long-running American satirical news program "The Daily Show" in 2015, comedian Trevor Noah got off to a rocky start. But he's found his voice — and a reinvigorated audience — in recent years, tweaking the show's format while maintaining its trademark blend of humor and barbed political commentary.
Whether he realizes it or not, Noah's popularity extends across the Pacific to China, where for years loyal fans have uploaded his latest episodes to major domestic streaming platforms. The cult of "Cui Wa," as Noah is affectionately known here, even got an official stamp of approval when, last May, the state-owned broadcaster CCTV approvingly quoted from a "Daily Show" segment praising China's 5G technology.

I like Trevor Noah, but despite his show's popularity here, Chinese networks have all but given up on the talk show format. To understand why, it's important to first know a little bit about the tortured history of talk shows in China.
In 1999, Hunan Satellite TV launched the talk show-esque program "Speak Up." Hosted by Ma Dong, son of the well-known performer Ma Ji, "Speak Up" aired more than 80 episodes and cultivated a reputation for in-depth discussions of sometimes sensitive subjects. But it all came crashing down in late 2000 after its episode on better understanding homosexuality. Although it had not violated any rules, the program's taboo subject matter ran afoul of regulators. Production was immediately halted, and the show canceled.
It would be years before anyone would try to revive the format. But in 2005 Shanghai-based Dragon Television launched "Dongfang Yetan," which featured Liu Yiwei, a former CCTV cooking show host looking to shed his image as a "house-husband." "Dongfang Yetan" was probably the first "true" Chinese talk show along the lines of "The Tonight Show" — with which it shared an English title — or "The Ellen DeGeneres Show." Due to the ideological and political baggage associated with "talk shows," however, its producers preferred the less catchy tag of "discussion-type program."
Audiences could tell the difference, apparently, and Liu's show quietly disappeared after three years on air. Undeterred, Dragon TV kept trying to make the "Chinese-style talk show" concept work over the ensuing years, producing "Mr. Zhou Live Show" with comedian Zhou Libo, then the eponymous "The Jin Xing Show" featuring the well-known transgender dancer.
But it wasn't until 2012 that Dragon found its hit with Wang Zijian, a young xiangsheng "cross-talk" performer from northern China, shouldering the responsibility of hosting a weekly show called "The Late-Night '80s-Kid Talk Show."
The show was the first in China to dare brand itself a "talk show," with Wang pioneering the use of the rhythmic xiangsheng — a traditional form of Chinese comedic banter — to discuss life, work, emotions, and the latest celebrity buzz in a way that young people and urbanites found relateable. Although Wang's show predated Noah's run on "The Daily Show" by several years, the pair actually have much in common: extensive experience as live performers and comedians as well as a keen sense of what appeals to young audiences.
As Wang's talk show gradually gained popularity, former "Speak Up" host Ma decided the time was ripe to return to the spotlight. He invited the famous — and openly gay — Taiwanese TV host Kung-Yung Chai and Chinese mainland musician Gao Xiaosong to host an online talk show called "I Can I BB." The show, which premiered in 2014, features a cast tasked with debating amusing propositions related to everyday life. They are then judged on the quality of their witty banter by the show's hosts.
The cast's sharp tongues have since made celebrities of several of them, and audiences admire both their way with words and the guts they have to speak their minds. Indeed, while the show can hardly be called edifying or philosophical, it does have a certain reputation for brazenness.
But no matter how candid its stars may act, the format of the show is not conducive to discussions of real issues. The result, although undeniably popular, is little more than a repackaged "Chicken Soup for the Soul," wherein the contestants stage elaborate but shallow debates on the value of lying, the necessity of struggle, or what's more valuable: the life of a cat or a famous work of art.
The success of "I Can I BB" soon spawned imitators like "Roast!" The format of "Roast!" is, as one might imagine, heavily indebted to American programs like "Comedy Central Roast." Although not strictly speaking talk shows, they allow stars and celebrity guests to needle each other for the entertainment of their fans.
Unfortunately, the resulting product amounts to little more than an exercise in reverse PR: All of the show's content is preapproved by the stars' agents, and the invited comedians usually poke more fun at themselves than at the guest of honor.
The American talk show has been around almost as long as television, and in that time it's relied on a careful mix of sharp criticism and dull obsequiousness in dealing with celebrities and political guests. But it's at its best when ridiculing the very people mainstream society has put on a pedestal.
Chinese talk shows are more circumspect. Although their hosts and participants are often every bit as eloquent, witty, and telegenic as their American counterparts, they don't ask their participants to take anything seriously or stake out real positions.
In the absence of the ability to really discuss matters of societal importance, most Chinese talk shows can do little more than trade in sentimental solidarity. Perhaps there is room for patriotic variants in the vein of "This is China," but the rest will always be more sound than fury.
Translator: Lewis Wright; editors: Wu Haiyun and Kilian O'Donnell.
(Header image: Talk-show host Li Dan performs during an episode of "Roast!" from 2016. From Douban)