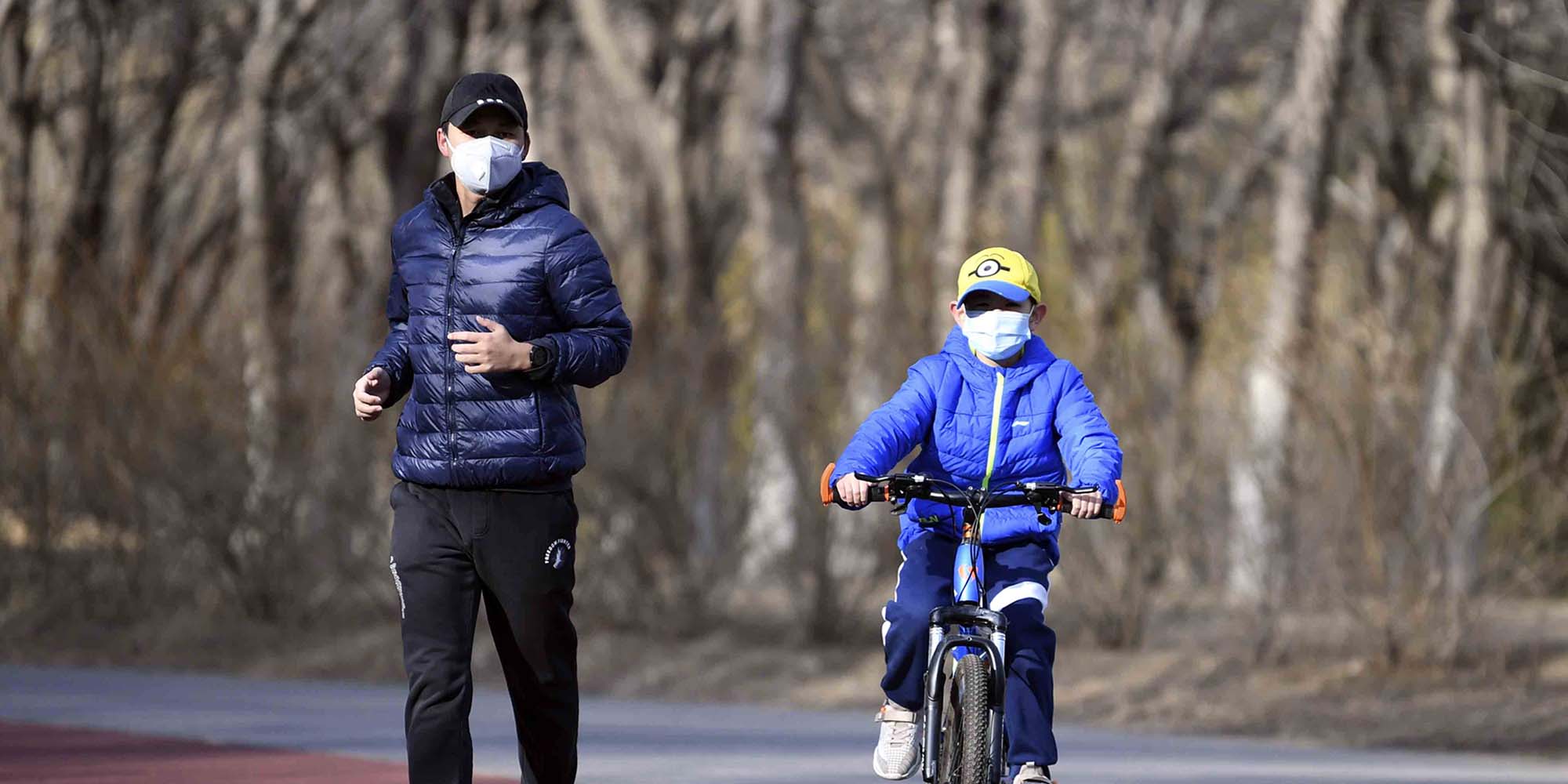 NEWS
After Multiple Deaths, Officials Call for No Masks in Gym Class
Though it's unclear whether masks played a part in three students dying while exercising at school, some education authorities aren't taking any chances.
Editor's note: Face masks are scientifically proven to reduce the risk of transmitting and contracting COVID-19, as well as other airborne illnesses, and this article should not be interpreted as evidence to the contrary. See the World Health Organization's guidelines for how and when to use masks here.
Several education bureaus in China are rethinking COVID-19 control policies after three students died running in masks at school, The Beijing News reported Friday.
Bureaus in the eastern city of Xiamen, the southern province of Hainan, and the central city of Changsha have issued notices that either discourage schools from requiring students to wear masks during gym class or prohibit the facial accessories during exercise outright.
"In light of the recent sudden deaths of students due to running in masks … students should stay at least 1 meter apart and not wear masks during PE class," Hainan's education bureau said.
In late April, just after many schools across China reopened following months of closure due to the COVID-19 pandemic, a student from a middle school in Zhoukou, a city in the central Henan province, died after running in PE class while wearing a mask.
"The death certificate issued by the hospital said 'sudden death,'" Li Jian, the father of the deceased child, told domestic publication Health Times. "I still didn't understand the cause of the sudden death, but I suspected it was from running in a mask. … It was sunny that afternoon, the temperature was about 20 degrees Celsius. How could it be comfortable to run in a mask?"
The same month, two more students died under similar circumstances in the cities of Wenzhou and Changsha. While some experts have said running in a mask might lead to difficulty breathing, others have said the sudden deaths may stem from heart problems or other causes.
Wu Huanyu, director of the Shanghai Center for Disease Control and Prevention, said Friday that students do not have to wear masks while exercising, as long as they're at a safe distance from their peers and in an environment with good air circulation.
During the peak months of the COVID-19 outbreak in China, children across the country were isolated in their homes and studying online. According to a recent survey, nearly three-quarters of over 3,000 respondents in China said they gained weight because of the change to a more sedentary lifestyle during the pandemic.
To help students get back into shape, a middle school in the eastern Jiangsu province has started requiring students to run for at least 100 minutes per day. Meanwhile, parents worried about how the months spent indoors will affect their children's performance on a national physical fitness exam for rising high schoolers have called on education authorities to cancel this year's test. As of Friday, at least five education departments at the local and provincial levels have said they will cancel either the whole exam or its long-distance running component.
Editor: David Paulk.
(Header image: A father and son at Olympic Forest Park in Beijing, March 1, 2020. People Visual)