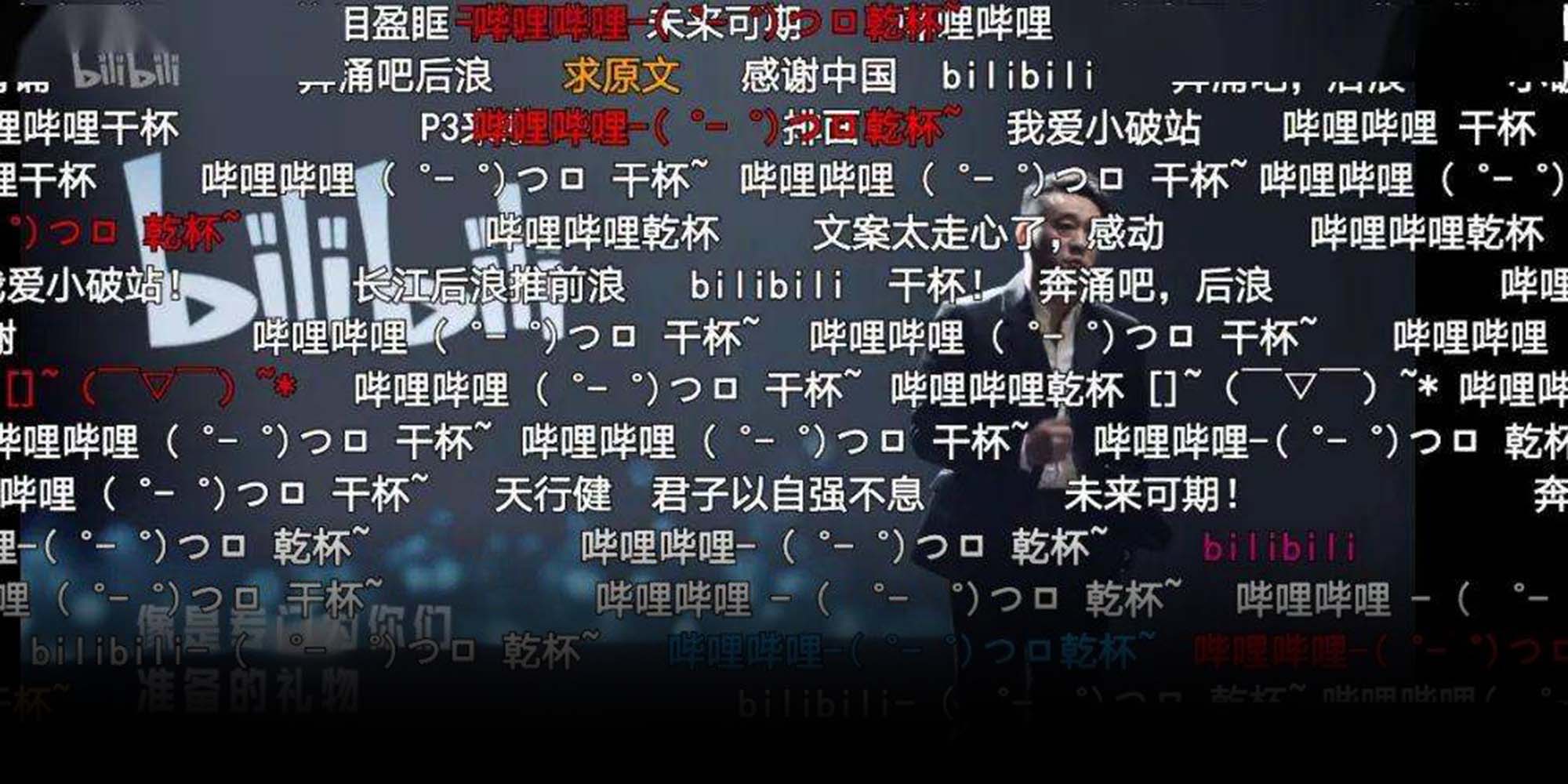 NEWS
Viral Youth Day Video Gets Lukewarm Reception Among Young Chinese
Many say the campaign is high on style and low on substance, and does not faithfully represent the young generation.
Are Chinese youth better off than previous generations? It depends on who you ask.
In a video released Sunday to commemorate Youth Day on May 4, Chinese actor He Bing spoke to the country's youth, urging them to be aware of their privilege. In a monologue filmed like a parent's lecture to a child, the 52-year-old actor spoke of the advantages young Chinese enjoy, and which he says people from his time or before would envy.
"You have what we didn't have — that is, the right to choose," He said in the video, produced by streaming site Bilibili in cooperation with several domestic media outlets. "You are fortunate to meet such an era, and this era is even more fortunate to meet you."
The nearly four-minute video is an ode to young Chinese, who are seen in the video singing and dancing, wearing traditional hanfu outfits, competing in esports, cosplaying, and traveling — activities that were largely unimaginable to the young people of previous generations.
But is this all that matters to today's generation?
Yu Wenle, a 25-year-old primary and middle school teacher in the eastern city of Xiamen, doesn't think so. He told Sixth Tone that although many young people born in the '90s are facing mounting pressure in the workplace and job market, this part of the story is absent in the video.
"It (the video) describes society like a paradise, which feels unreal ... making the good side visible, but not the bad part," said Yu, who has recorded a rebuttal to the Youth Day video and uploaded it to Bilibili. "Such encouragement from the older generation is condescending."
The jury is out on social media platforms such as Zhihu and Weibo, where a related hashtag had received more than 500 million views by Thursday evening. Some say the video's narrative is like "injecting chicken blood" — a slang phrase usually used to describe words of encouragement that are ultimately insincere — while others argued it lacks diversity and representation, focusing more on a lifestyle many young people don't share.
"In real life, such a cool and exciting lifestyle can only happen to a small percentage of people," one user wrote on Quora-like Zhihu. "Most young people are no less stressed than middle-aged people. They may not aspire to lead a cool life. They just hope to lessen some pressure, and that life can be a little smoother, a little better. … We must understand such young people, we must care for such young people, and we must encourage and recognize such young people."
The video's message resonated with some, who responded enthusiastically with comments like "Let's go, youth!" Others, however, felt it was one-dimensional and failed to capture the range of young people's lives and struggles. For Tanya Zhang, a 32-year-old graphic designer, the Youth Day message was likable but not identifiable.
"I think the video said everything I'd want to say about the advantages of youth ... but I also feel the video is not speaking to us, and it's also not speaking to younger people," she said. "It's like parents talking about the good kids in your neighborhood."
Fang Kecheng, an assistant professor at the Chinese University of Hong Kong's School of Journalism and Communication, told Sixth Tone the video is essentially an advertisement: Through it, Bilibili is targeting potential investors and playing it safe with the authorities. The video is also mainly directed at young people living an affluent urban lifestyle, he said, and does not recognize the many others who may be struggling to make ends meet, just like previous generations.
"Because it (the video) is looking to be politically safe, the narrative appears unrealistic, with an emphasis on so-called positive energy," Fang said. "Young people's ability to reflect, criticize, and rebel are intentionally neglected."
Editor: Bibek Bhandari.
(Header image: A screenshot from the promotional video. From Weibo)