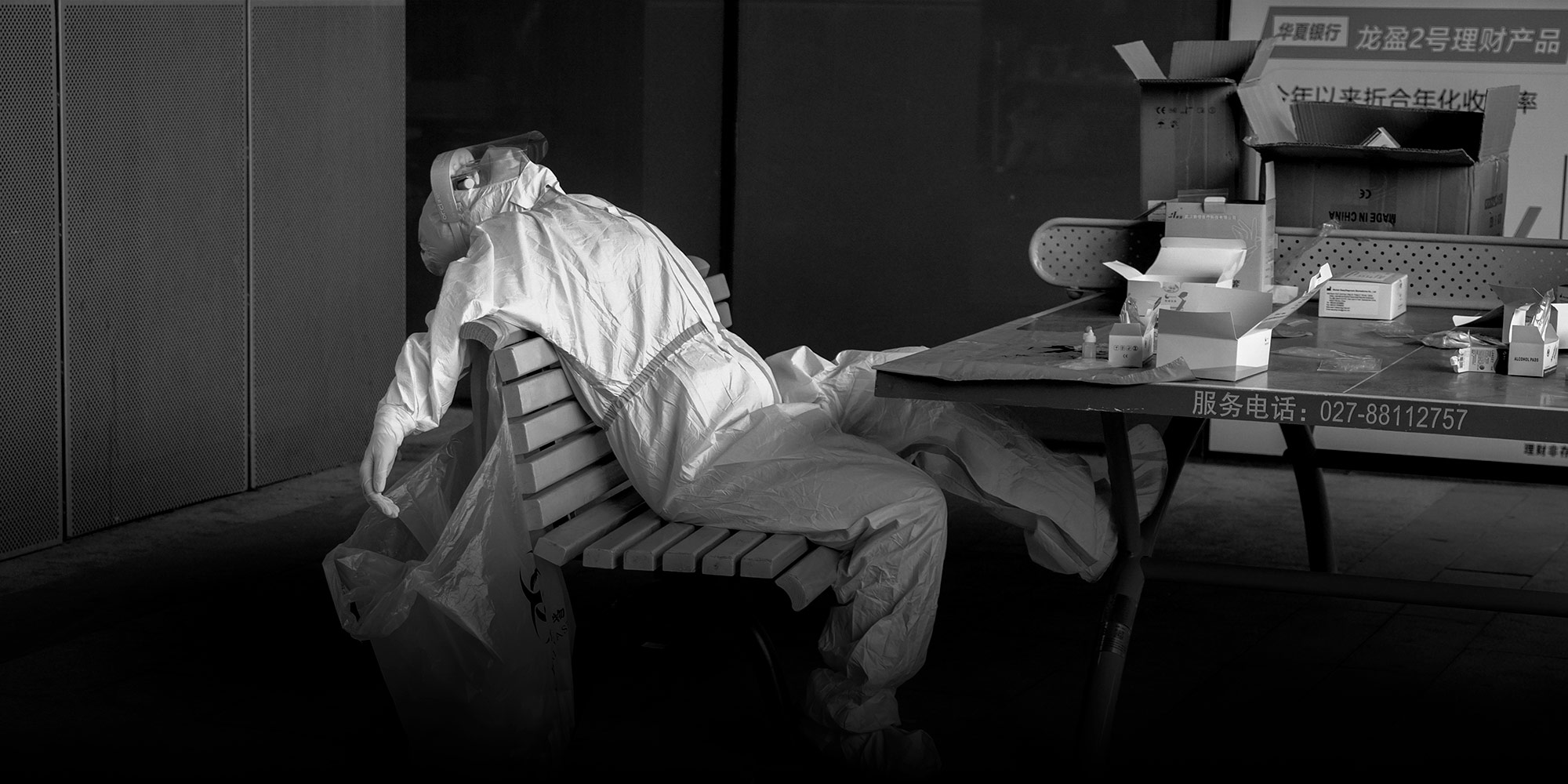 MULTIMEDIA
The Many Faces of Wuhan
Portraits of life after COVID-19.
When I first saw Guo, the 61-year-old was hunched over on her hospital bed, head down, knees tucked into her body. As I moved through her ward, one of the "red zones" in the central city of Wuhan for treating serious COVID-19 patients, I heard her try to stifle a cough, then lose control in a fit of hacking and wheezing.
It was a brief glimpse into one of the realities of the city's recovery. More than 50,000 people were infected with COVID-19 in Wuhan; over 3,000 residents died.
Guo herself spent weeks on a ventilator in February. Her husband, who had watched over her before she could be admitted to a hospital, was also infected. His symptoms were a bit milder than Guo's, but the former soldier was able to convince the ward's doctors to hospitalize them together so he could continue to take care of her. Twice Guo inadvertently removed her breathing tube late at night: Each time her gasps for air jolted her husband awake, and he was able to get a doctor to reinsert it before she suffocated.
I came late to Wuhan, arriving only a week before the city lifted its 76-day lockdown on April 8. By then, the worst of the city's outbreak was over, and I spent the first few days of my reporting trip focused on how residents were piecing their lives back together.
But if much of the city is trying to move on, my visit to the red zone was a reminder that not every fight is finished. Before I left the hospital, Guo wrote her phone number on a piece of paper to give to me. When I called 20 days later, her husband answered. He told me Guo had been transferred to a quarantine center on April 23, where she would undergo 14 days of medical observation before finally being released and reunited with her family.
If all goes well, that should happen Thursday. Yet she still hasn't told her relatives and friends about her hospitalization and worries about their reactions when they find out.
Guo is just one of many Wuhan residents I photographed, and hers is just one of many stories I heard. As much as I want to say I'll always remember the people I met in the 17 days I spent in Wuhan, already I can feel their faces blending together and fading from my memory. I hope Guo and everyone else can reclaim some sense of normalcy soon, but I also hope moving on doesn't mean forgetting.
Editors: Kilian O'Donnell, Qi Ya, and Ding Yining.
(Header image: An exhausted medical worker rests after giving hundreds of nucleic acid tests to workers returning to Wuhan's "Optical Valley," Hubei province, April 13, 2020. Shi Yangkun/Sixth Tone)