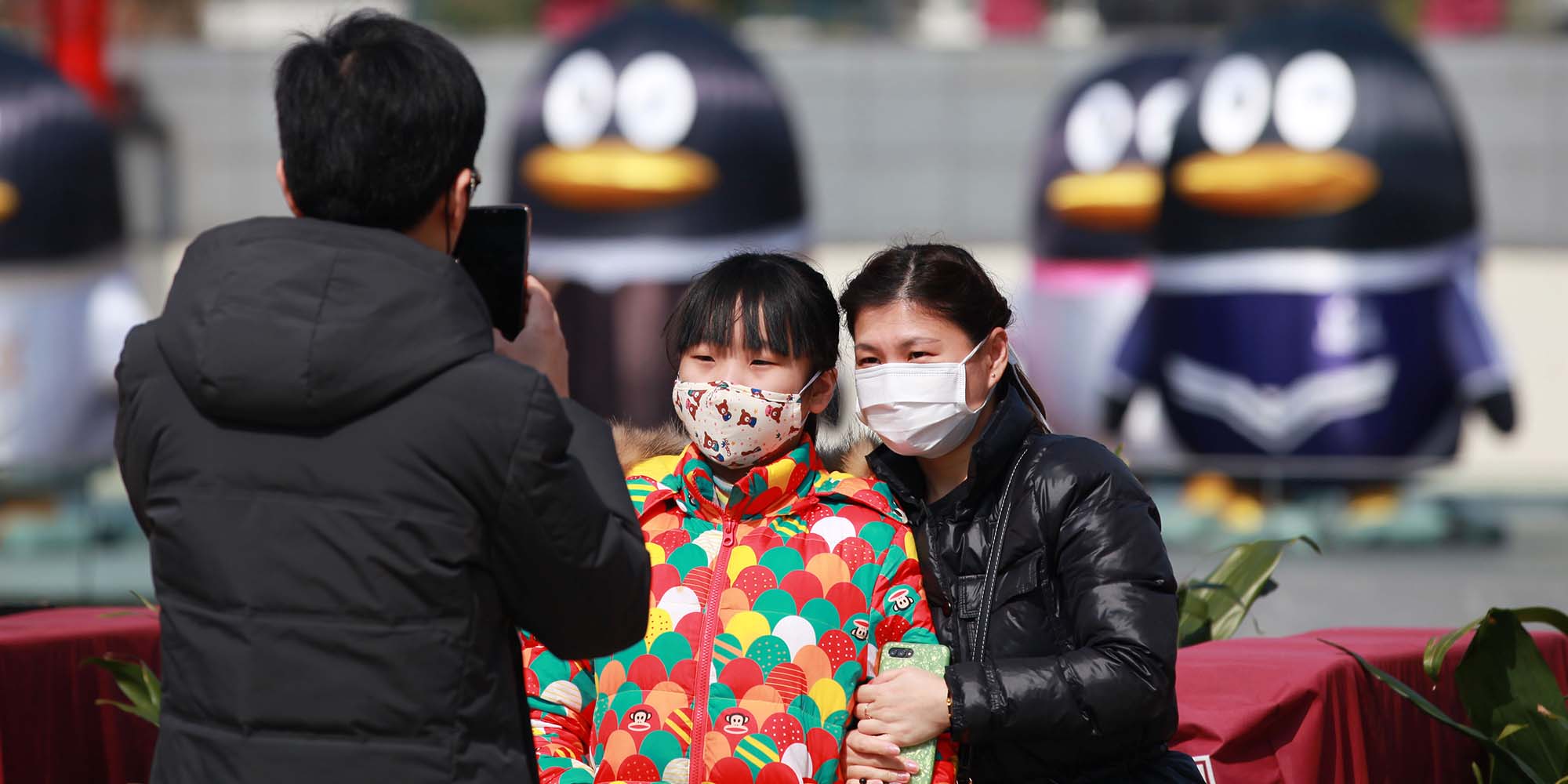 NEWS
Chinese Cities Advise Against Holiday Travel Amid COVID-19
To prevent possible coronavirus infections, many schools are discouraging families from traveling over the upcoming Labor Day holiday.
China has an extended Labor Day holiday this year, but many schools are discouraging teachers and students from traveling outside their cities to prevent coronavirus cases.
Education authorities in at least 15 cities have issued notices asking — and in some cases ordering — staff and students to opt for tours in and around their current locations, according to Sixth Tone's sister publication The Paper. The travel restrictions apply to primary schools, secondary schools, and kindergartens.
In Luoyang, a city in central China's Henan province, teachers and students must receive approval to leave the city for the five-day holiday, which starts Friday. Local authorities have banned travel to high-risk outbreak zones, as well as strictly prohibited all cross-city, cross-province, and cross-country tourism.
Currently, Beijing's Chaoyang District is the only high-risk zone for COVID-19 in China. On Monday, the deputy head of the capital's publicity department said that students and school staff should not leave the city in order to reduce the risk of infection.
Meanwhile, Qitaihe in the northeastern Heilongjiang province is asking teachers and students hoping to leave the city to file leave requests that are subject to approval by local education authorities. With cities in Heilongjiang on alert after an uptick in imported coronavirus cases, Qitaihe is also enforcing 14 days' home quarantine and nucleic acid testing for people returning to the city.
"Teachers, students, and parents: Please diligently protect yourselves, postpone your travel plans, and don't leave the country. Try not to leave your place of residence to reduce the risk of infection," local media quoted provincial education authorities as saying.
Yang Dechao, the father of a first-grader in Henan province, told Sixth Tone that his family often goes on trips at this time of the year. But after receiving strict instructions from his son's primary school, which is scheduled to open shortly after the holiday, he's having second thoughts.
"Because of the virus, we don't actually have plans to travel," Yang said, adding that the mandatory quarantines upon returning act as another deterrent.
In Zhuzhou, another city in central China, teachers and students are required to report their whereabouts to their school, and those opting to travel outside the city are only allowed back to school after obtaining a health certificate indicating that they're virus-free.
After months of being closed during the COVID-19 outbreak, China's schools are cautiously starting to reopen. In the eastern city of Hangzhou — where classes have resumed for primary schoolers, as well as ninth and 12th graders preparing for entrance exams — education authorities are asking teachers and students to refrain from traveling.
The stay-at-home policies are a blow to tour operators that might have been eagerly eyeing the Labor Day holiday as a source of sorely needed income. Shanghai-based online travel agency Trip.com says it's expecting only 90 million trips over the five-day break, less than half as many as last year's 195 million.
In a statement to Sixth Tone, the company said that while outbound tourism and domestic trips have not yet recovered, there has been an increase in local tourism. Bookings for shorter trips with fewer travelers, as well as local group tours, are seeing a rebound, though many tourist attractions are still limiting the number of visitors to avoid large crowds.
Editor: Bibek Bhandari.
(Header image: A man photographs his wife and daughter in front of the Confucius Temple in Nanjing, Jiangsu province, Feb. 23, 2020. People Visual)