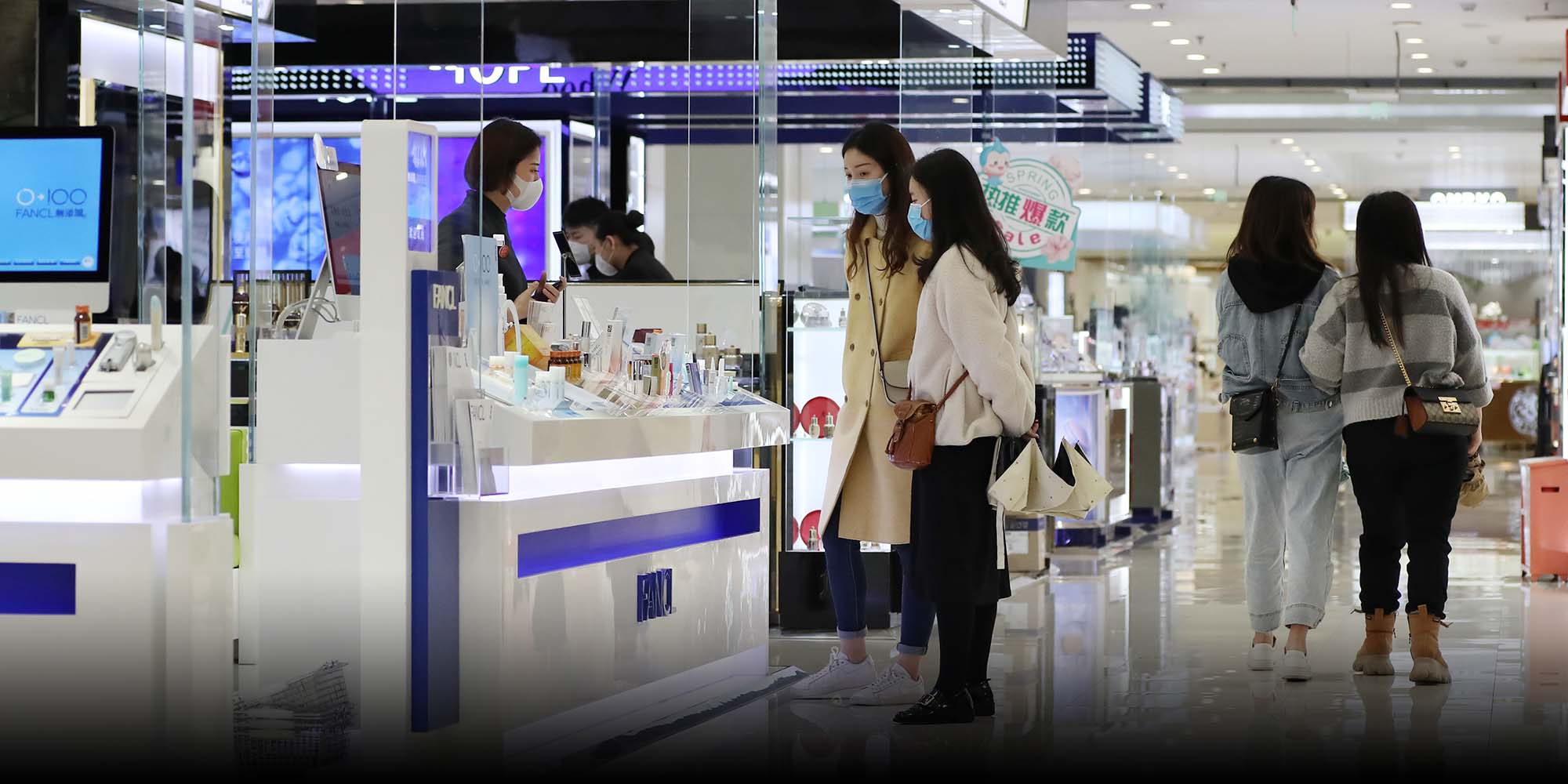 NEWS
China Banks on 'Consumption Coupons' to Stimulate Economy
Around two-dozen cities are giving out electronic vouchers that they hope will revive businesses hobbled by COVID-19.
To jump-start a stalled economy in the current post-pandemic period, the Chinese government is issuing consumption coupons in around 25 cities and provinces, domestic newspaper China Youth Daily reported Tuesday.
The economic stimulus initiative was first rolled out by authorities in Jinan, in the eastern Shandong province. In early March, the city issued 20 million yuan ($2.8 million) worth of e-vouchers for tourism and entertainment. Since then, some two-dozen cities and provinces — including Wuhan, Hangzhou, Nanjing, Qingdao, and Guangxi — have followed suit, issuing their own vouchers through various online platforms.
Chinese people's consumption habits changed significantly as the country waged war against COVID-19. According to data from China's central bank, households deposited 6.6% more money into their accounts during the first quarter of 2020 compared with the same period last year. They also spent 19% less on consumer goods, according to the National Bureau of Statistics. And a study of some 34,000 families across the country over the first quarter of this year showed that more than half said they planned to save more and spend less after the pandemic.
On Sunday, China's Ministry of Commerce released a 30-point plan for boosting consumer spending, with one specifically encouraging local governments to incentivize spending by issuing vouchers.
Such measures have been well-received by the public — especially in cities that have taken creative approaches to their promotions. Zhuhai in the southern Guangdong province has issued 100 million yuan in coupons through a lottery system, with residents receiving the vouchers at random. As of Wednesday, a hashtag translating to "Zhuhai people happily received 100 million yuan in consumption coupons" had been viewed over 56 million times on microblogging platform Weibo.
Mingming, a 21-year-old Zhuhai resident, is among the lucky. She received a 50-yuan coupon — or rather, two 20-yuan coupons and a 10-yuan coupon — when the campaign kicked off Saturday. She's already spent one of the 20-yuan coupons on hot pot.
"The chance of getting a coupon is high — many of my friends have received them too," Mingming told Sixth Tone. She added that to her knowledge, the coupons are accepted by most local businesses.
"It's a smart decision (from the government)," Mingming said. "I think most people will want to spend the coupon after they receive it. This could boost consumption and help the market recover."
So far, the plan appears to be having the desired effect. A recent study from Peking University and Alibaba affiliate Ant Financial showed that in the eastern city of Hangzhou, every 1 yuan the government spends on coupons yields 3.5 yuan in consumer spending.
Consumption coupons haven't been entirely free from controversy, however. In early April, a city in the central Hunan province came under fire after reportedly trying to pay a portion of teachers' salaries in vouchers. Local authorities later said the initiative would apply only to top officials.
Editor: David Paulk.
(Header image: Women shop for cosmetics at a mall in Chongqing, April 5, 2020. People Visual)