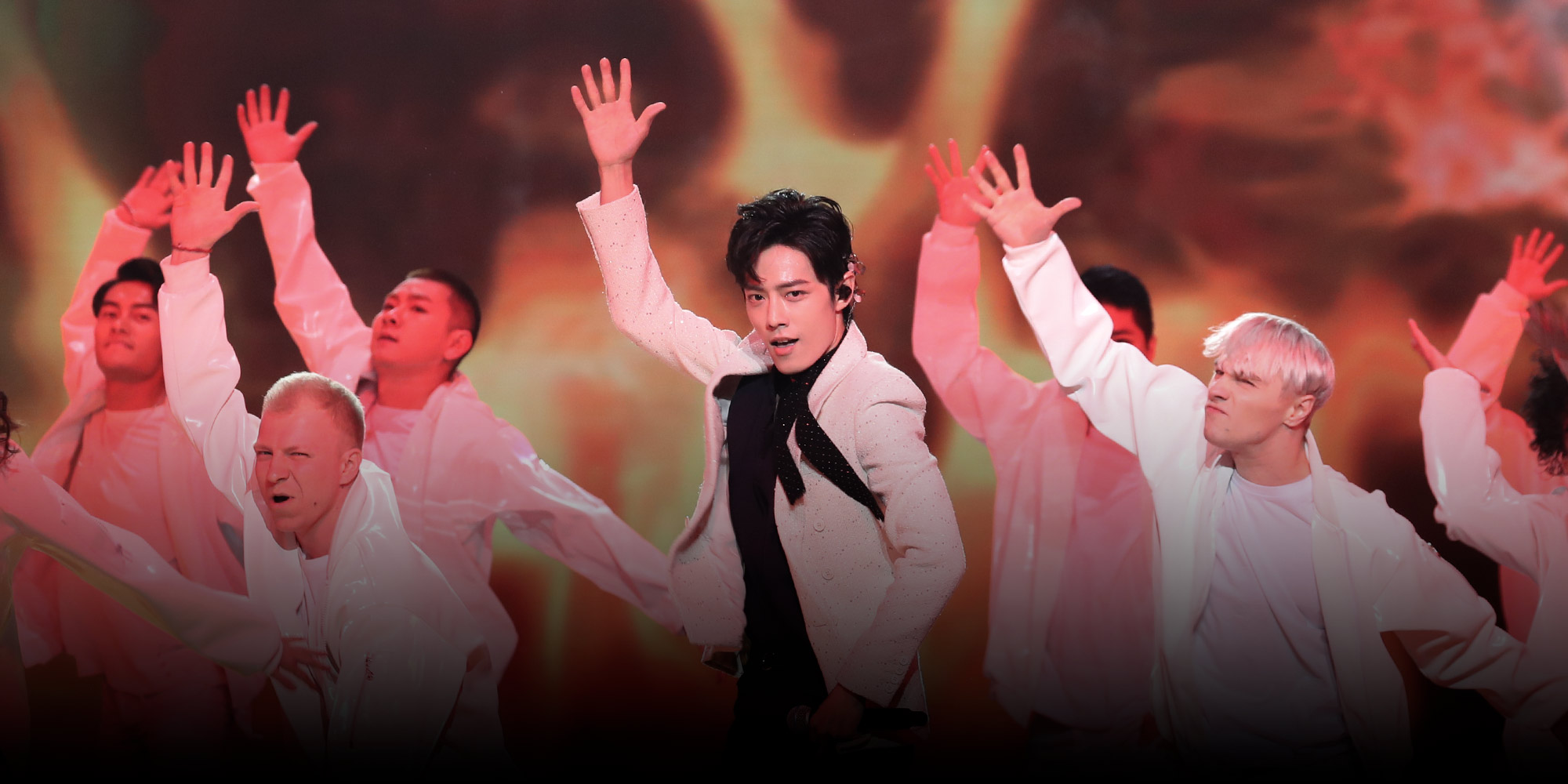 NEWS
Boosted by 'Consumption Quotas,' Single Shatters Sales Records
Fans of Chinese celebrity Xiao Zhan are back in the spotlight for pressuring each other to buy hundreds of copies of the same newly released single.
Fans of Chinese pop star Xiao Zhan are feeling conflicted this week. They're excited because their idol's newly released single has broken all-time sales records, but they're also smarting from criticism over the role they've played in the song's success.
The 28-year-old celebrity dropped his new track, "Guang Dian," to much fanfare on Saturday. In the 48 hours that followed, more than 25 million downloads were sold for a combined 76 million yuan ($10.7 million) — both record-breaking numbers for China's music industry.
Behind the scenes, however, Xiao fan groups were hard at work making sure the previous records were surpassed by setting "consumption quotas" for their fellow fans.
One fan leader on microblogging platform Weibo, an online watering hole for fan groups, suggested students should buy at least 105 copies of the single, while those with jobs should buy at least 1,005.
In China, spending money on your idol is more than just a way of showing affection and support — it's also a way to prove your commitment to the cause. Taking up this mantle, many of Xiao's fans urged their peers in no uncertain terms to meet the quotas.
"I'm a student too! 105 singles is just the cost of one lipstick!" wrote another fan group leader on Weibo. "Is it that hard for each fan to buy 105 copies? It's the bare minimum! If you just buy one or two copies, aren't you ashamed of yourself?"
"I hope everyone can come together for Xiao's new song. The sales are super important!" wrote yet another fan leader, vowing to purchase an additional 105 copies for every 50 fellow fans who showed proof of their own compelled consumption.
Xiao's fan armies are vocal and well-organized. In late February, they complained en masse about their idol being represented in erotic fan fiction as a transgender heroine with an affinity for teens. Their flood of grievances, filed through official reporting channels, led to the hosting site — the Peabody Award-winning Archive of Our Own — being blocked in China.
That case sparked intense backlash against Xiao stans. This week, the same people are being criticized for encouraging irrational spending, particularly since many Xiao fans are children or teens who might not be supporting their idols with their own funds.
The controversy prompted a response from Xiao's agency on the same day the single was released.
"Our company, as always, solemnly calls on you (the fans) to continue to look after your studies, jobs, and lives at the same time," Xiao Zhan Studio posted on Weibo.
Celebrities' sales figures and social media rankings carry immense weight in China. To big brands, they're barometers of how lucrative future collaborations might be. As such, fan groups feel a strong sense of duty to ensure that their idol stands head and shoulders above any rivals.
Pan Kexin, a 25-year-old fan of A-list celebrity Yi Yangqianxi, also known as Jackson Yee, has mixed feelings about supporting her idol financially.
"I always feel like I'm one of those fans who doesn't spend money rationally," Pan told Sixth Tone, adding that she spends over 10,000 yuan on Yi alone every year. "I'll buy overpriced tickets to go to his concert and tons of the same magazines about him to boost sales. I feel like that's a lot, especially since I'm not rich."
According to Pan, the reason she allocates so much of her budget to her idols is because of the fiercely competitive fan circle culture.
"It's about group honor," she said. "There are so many rankings on social media that make comparisons between different idols. The rankings represent which idols are successful, and which are not."
However, some of Xiao's fans might feel that such characterizations are unfair. "I'm very rational — why should people judge how I spend my money?" a Weibo user commented below a related post. "It's just the price of two bubble teas."
Liu Tingting, an associate professor in the School of Journalism and Communication at Jinan University, told Sixth Tone that this so-called consumption culture is deeply rooted in China's fan groups.
"Value exchange — and especially quantified value exchange, such as likes on a post, traffic on social media, and sales of an album — is what both fandom groups and markets are pursuing," Liu said, referring to a term from Marxist philosophy. "However, by comparison, use value — the artistic quality of cultural products, and whether one enjoys a song or movie — has taken a back seat."
Liu added that fandom groups' irrational consumption habits reflect a wider societal mentality: that irrational behaviors can help people feel a sense of control over their lives.
This need for control is further reflected in the evolving relationship between fans and their idols.
"Fans are no longer just an audience," Liu said. "They've assumed the role of the celebrities' agents, taking care of their PR and advertising."
Editor: David Paulk.
(Header image: Pop idol Xiao Zhan (center) strikes a pose during a concert in Shanghai, Dec. 31, 2019. Chen He/People Visual)