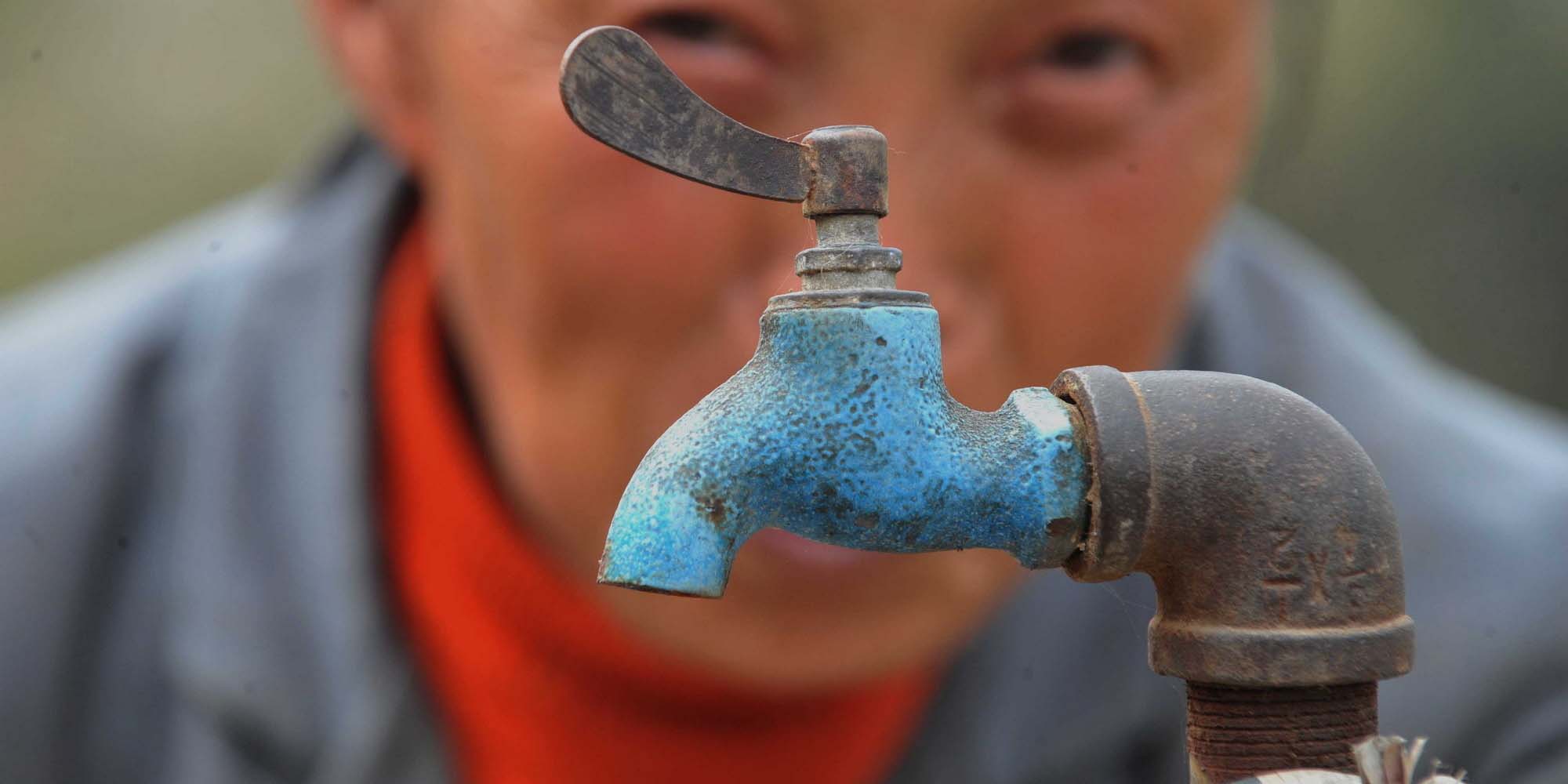 NEWS
Acid Leak at Hebei E-Bike Plant Endangers Water Supply
A discharge of "unknown acid" is under investigation, with three detained after locals suffered burns.
An acid leak at an electric bike manufacturing plant in the northern Hebei province is believed to have contaminated the water supply of over 17,000 residents of Guangzong County, according to the state-run Xinhua News Agency.
While the leak of the "unknown acid" is under investigation, the local government is supplying water via vehicles to affected households.
Panic spread across Guangzong County on Friday after residents found that their tap water had turned yellow, was foaming, and had a pungent odor. According to a report Sunday in China Youth Daily, several villagers suffered burns from using the contaminated tap water to wash or shower.
He Xiangjia, the deputy director of Guangzong's publicity department, told Sixth Tone on Monday that the case is under investigation to determine the amount of leaked acid in the water supply. He said preliminary investigations point to "nonstandard operations" at the electric bike manufacturing plant.
According to a Guangzong County government statement published Saturday, the acid leak was detected at the Zhitong Electric Bike Factory.
On April 23, workers at the factory filled tap water into a pickling tank but did not turn off the tap as required. When the water supply stopped, the acid flowed back into the pipe due to an "inverted siphon effect," which usually occurs when there is a sudden loss of water pressure in the supply pipelines, particularly when the open discharge end is submerged. This causes contaminated water in the tank to get sucked back into the water supply pipeline.
Experts told Sixth Tone the water pipelines lack certain valves that can prevent water from flowing back down the pipe. When the water supply stopped, the pressure in the pipeline dropped, causing the leak.
"If it (the pipeline) was equipped with a check valve, the contamination would've been limited to a certain area rather than causing widespread pollution," Liu Junliang, a professor of water management at Hebei Agriculture University, told Sixth Tone.
Police have detained three suspects, and the legal representative of the plant has turned himself in, according to the statement. Sixth Tone's phone calls to the factory went unanswered Monday.
Lü Guoyang, the director of Guangzong's environmental bureau, told The Beijing News that the water department shouldn't allow water pipes supplying households to be connected to businesses. "The enterprises should have separate water supply pipes," said Lü.
He from Guangzong's publicity department told Sixth Tone that "the enterprise violated regulations and privately connected its industrial water pipes to the household water supply." This has now resulted in a government investigation into similar operations in the region, he added.
According to He, the contaminated water will be extracted for further treatment, and all pipelines will be washed and repaired. "Residents have faced difficulties in drinking from the water supply," He said. "The pipeline is connected to several villages."
(Header image: IC)