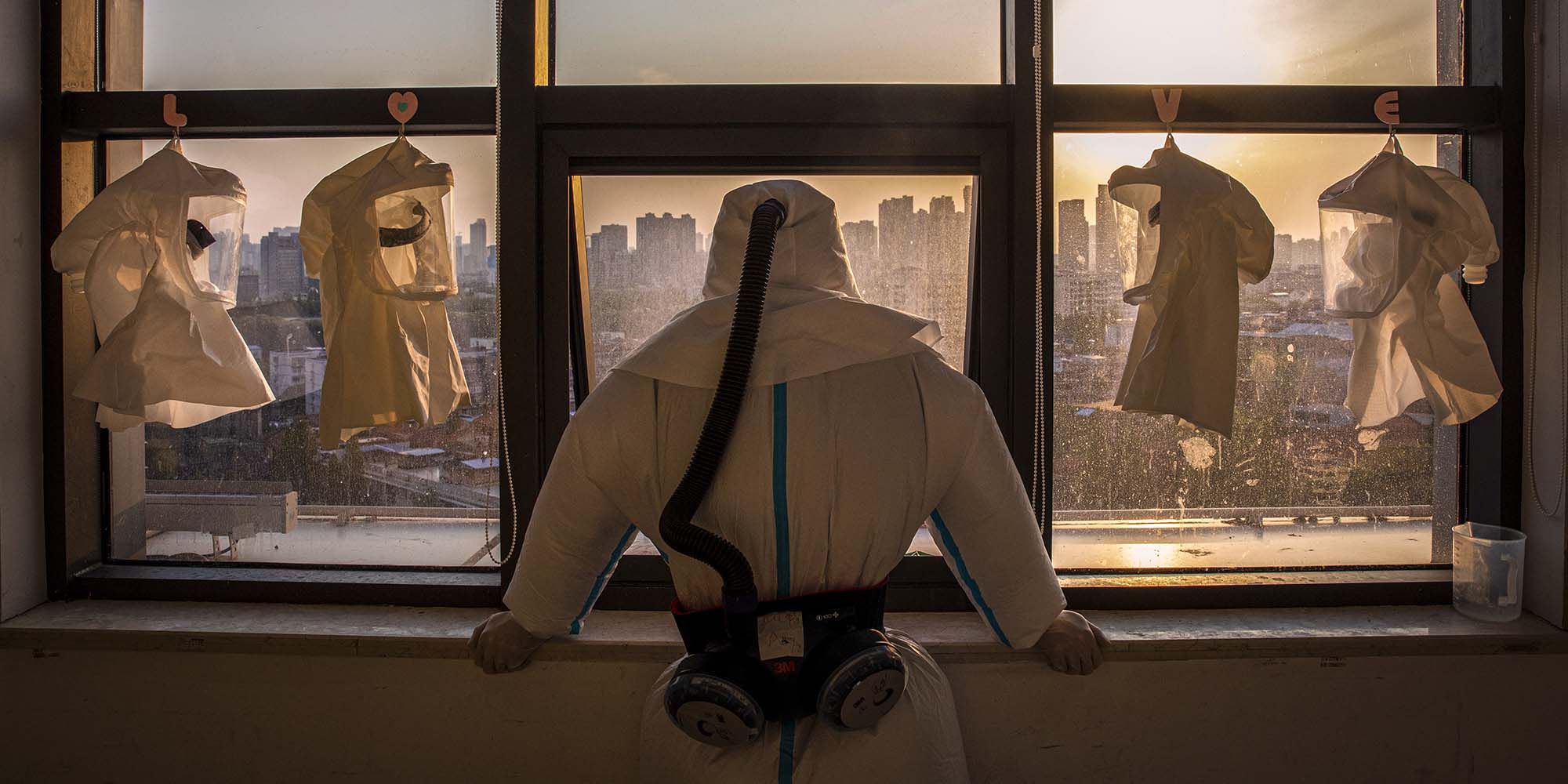 MULTIMEDIA
Snapshots of a Wuhan ICU
Photos show what life was like for the medical workers tasked with treating the city's most severe COVID-19 cases.
On April 11, Wuhan Pulmonary Hospital's intensive care unit discharged its last COVID-19 patient. For the first time since Jan. 3, the facility was free of the coronavirus.
A little less than three months ago, Wuhan's medical system was on the brink of collapse. By the time local health officials declared a state of emergency in late January, thousands of residents of this centrally located city at the heart of China's COVID-19 outbreak — including many experienced doctors and nurses — were already sick and in desperate need of care.
The city eventually responded by segregating the sick according to their condition: Those with mild symptoms were quarantined for observation in hotels, university dorms, or fangcang shelter hospitals, while those in more serious condition were sent to pop-up hospitals or the city's preexisting medical facilities.
Many of the worst cases wound up at ICUs like the one at Wuhan Pulmonary Hospital. With so many medical workers sick or needed elsewhere, the ICU was down to 25% of its normal staffing levels. Over the course of 100 days, this skeleton crew treated a total of 81 severely ill coronavirus patients. At any given second, a patient might experience lung failure, go into shock, or face other life-threatening complications, leaving staff to snatch moments of peace wherever they could.
Beginning in March, I documented their experiences. The resulting photos offer a small window into the lives of the ordinary people who were tasked with saving a city.
Editors: Wu Huiyuan and Hannah Lund.
(Header image: A medical worker admires the sunset from the Wuhan Pulmonary Hospital ICU, Hubei province, April 13, 2020. Sun Zhan for Sixth Tone)