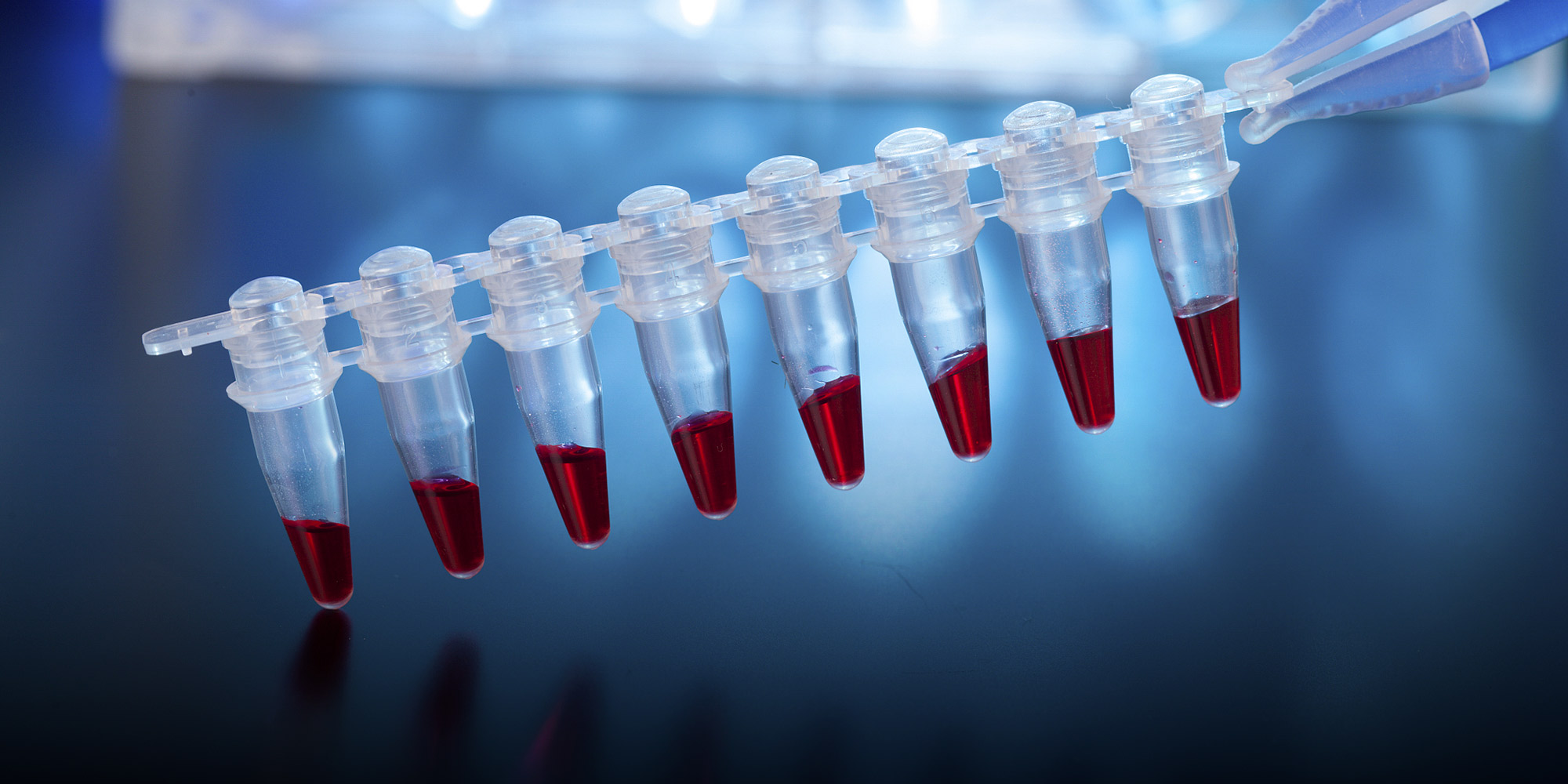 NEWS
New Disease Test Uses Your Phone to Tell You If You're Sick
Chinese researchers have developed a portable test kit that can tell you if you have a certain genetic condition or bacterial infection within hours.
Got a nasty infection but don't have time to get to a hospital? There's an app and a test for that.
Chinese scientists have designed a pocket-sized kit that can confirm your suspected ailment within hours and is as easy to use as a home pregnancy test. Their study was published Wednesday in the journal Science Advances.
The product uses DNA testing to detect genetic conditions and can even identify bacterial infections from contaminated food. Because one strand of DNA can be 20,000 times thinner than a human hair, scientists typically use a technique called polymerase chain reaction (PCR) to make millions of copies of DNA for easier observation.
But the PCR process is complex and must be conducted with special instruments in a laboratory. In emergency situations like an infectious disease outbreak, a faster and more accurate test capable of yielding near-immediate results is critical, Kiana Aran, a biologist at the Keck Graduate Institute in California, told Sixth Tone.
"Imagine if in this COVID pandemic, you had these sample in, result out tests. You could do significantly more tests, and you could distribute them in more rural places," said Aran, who is not affiliated with the study.
In the past decade, a newer and easier method called recombinase polymerase amplification (RPA) has emerged as a more efficient alternative to PCR. Unlike PCR, which requires repeated heating and cooling cycles, RPA only requires a constant warm temperature throughout the process.
The team behind Wednesday's paper, led by scientists from Army Medical University in the southwestern Chinese city of Chongqing, 3-D printed a finger-sized test kit that runs RPA. The kit, dubbed POCKET, comes with a funnel through which both the disease-specific reagent and a DNA sample are administered, as well as a panel underneath where the test result shows up.
To find a portable heat source for the test, the team designed a smartphone app that can speed up the internal processor so that the handset reaches 37°C, a temperature suitable for RPA.
The researchers tested the kit with a variety types of samples including blood, urine, and river water. The kit successfully detected a genetic mutation from blood and E. coli bacteria in urine and water.
"The POCKET platform achieved a higher detection accuracy, comparable to the gold standard methods performed in centralized laboratories," the authors wrote. Although the current version of the kit can only test DNA samples, the team plans to develop a modified design for RNA testing, which could be used to detect viruses like HIV and SARS-CoV-2.
According to Aran, although the test kit design described in the study is a lot easier than using PCR, it's not automated. For example, the reagents required for the RPA reaction are stored in a thin tube and need to be manually added to the funnel using a syringe. Problems with producing and storing these tubes might ultimately prevent POCKET from being commercialized, she said.
"We have all these great technologies that we researchers develop," she said. "But where are they today, when we need them?"
Editor: David Paulk.
(Header image: Science Photo Library/People Visual)