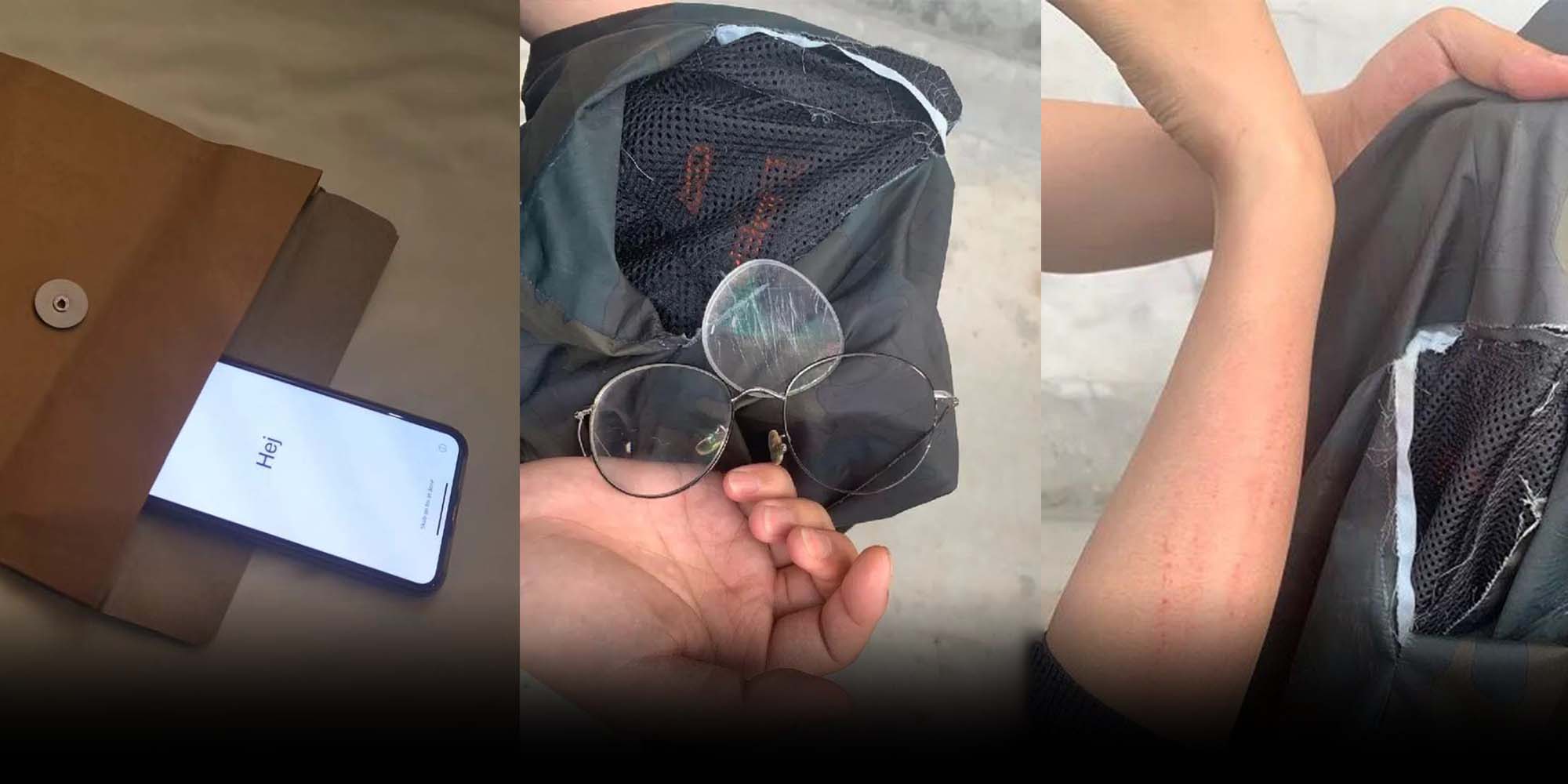 NEWS
Journalists Harassed, Barred From Reporting on Dead Children in Henan
The reporters from three media outlets were attempting to cover the joint funeral of four children who died last week at an illegal construction site.
Update: In an April 25 media interview, an official supervising the investigation said two dump trucks had inadvertently unloaded loose earth on top of the children. In a statement the same day, local authorities said staff from the Yuanxing Subdistrict had jostled, but not beaten, the reporters. The statement confirmed that two mobile phones were confiscated and wiped of data, and said three officials had been suspended.
Journalists from three Chinese media outlets say they were harassed and mistreated while reporting in central China's Henan province.
The domestic outlets — Red Star News, The Beijing News, and Shangyou News — have all confirmed that their journalists were barred from reporting at a cemetery where four children who had died in an accident last week were being buried Tuesday. The deaths of the children at an illegal construction site in Yuanyang County led to eight suspects being detained.
According to Red Star News, more than 10 people who refused to identify themselves stopped the outlet's reporters from covering the funeral. The reporters said they were physically assaulted and had their phones confiscated.
The Beijing News said three of their reporters were stopped by unidentified individuals who claimed to be "performing official duties" by keeping them from entering the cemetery.
Media reports of the children's deaths in Henan have drawn wide attention. A preliminary investigation on Monday indicated that the kids might have suffocated under a pile of debris after entering the construction site through a gap in the fence.
The housing and construction bureau of Yuanyang County, where the accident site is located, told domestic media that Xinxiang Zhongfu Real Estate Co. Ltd. had not been granted approval for the residential building project. The construction had in fact received a suspension order on April 15, just three days before the accident.
Zhang Guowei, the party secretary of Xinxiang City, which administers Yuanyang County, told Shangyou News on Tuesday that he had urged local officials to apologize to the reporters and return their phones. However, all three outlets claim the reporters' phones were wiped clean, with all photos, videos, and contacts deleted.
The deputy director of Yuanyang County's publicity department, surnamed Bian, handed back the phones. He said he was unfamiliar with the people who had harassed the reporters and prevented them from doing their jobs, according to Shangyou News.
When Sixth Tone called the county government on Wednesday, a staff member referred all inquiries to the local publicity department. Sixth Tone's repeated calls to the number provided went unanswered.
One of the on-site reporters who wished to remain anonymous lamented that the incident was shifting attention away from the children's deaths, adding that there should be more reporting on the construction site story.
"You should know that, since we are all journalists, putting ourselves in the center of a news story is in itself quite sad," he told Sixth Tone.
Wang Fei, a lawyer at Beijing Zebo Law Firm, told Sixth Tone on Wednesday that abusing the journalists while they were reporting could be considered "picking quarrels and provoking trouble." Meanwhile, deleting their phones' private content can be seen as "sabotaging computer information systems" under China's criminal law, which by itself would call for punishments ranging from short-term detention to imprisonment of up to five years or longer, depending on the severity of the circumstances.
"Beating people, intercepting and pursuing others, and forcibly seizing someone else's mobile phone are typical elements of 'picking quarrels and provoking trouble,'" Wang said. "If it was an 'abuse of power' crime, it would mainly be reflected in official or law enforcement activities. These people, however, were obviously not part of the main law enforcement apparatus."
The reporters' mistreatment has already raised public ire, with many condemning the enforcers and calling for the protection of journalists' rights. In recent years, journalists in China have reported encountering exhaustive hurdles and even harassment while covering news events in China.
"If they'd only had a little humanity," Chinese journalist Chu Zhaoxin wrote on social messaging platform WeChat. "Four children died tragically. If there weren't any instructions from higher-ups, if there weren't local higher-ranking officials behind them, they (the enforcers) would not have treated reporters looking for the truth so violently."
The influential party-run newspaper People's Daily also came out in support of the journalists, suggesting that the two related incidents — the children's deaths and the reporters' harassment — stem from a deeply rooted problem, and calling for further investigation.
"To some extent, there are certain commonalities behind these two incidents," read a commentary in the paper. "They are both caused by contempt for the law, rules, and safety regulations. Therefore, insufficient handling of any one of these cannot be tolerated."
The Chengdu Journalists Association, located in the southwestern city where Red Star News is based, has also condemned the incident, calling for decisive action against the people involved in beating the journalists reporting from Yuanyang County.
Additional reporting: Yuan Ye; editor: Bibek Bhandari.
(Header image: Photographic evidence of the journalists' mistreatment while reporting in Yuanyang County, Henan province, April 21, 2020. From @人民日报 on Weibo)