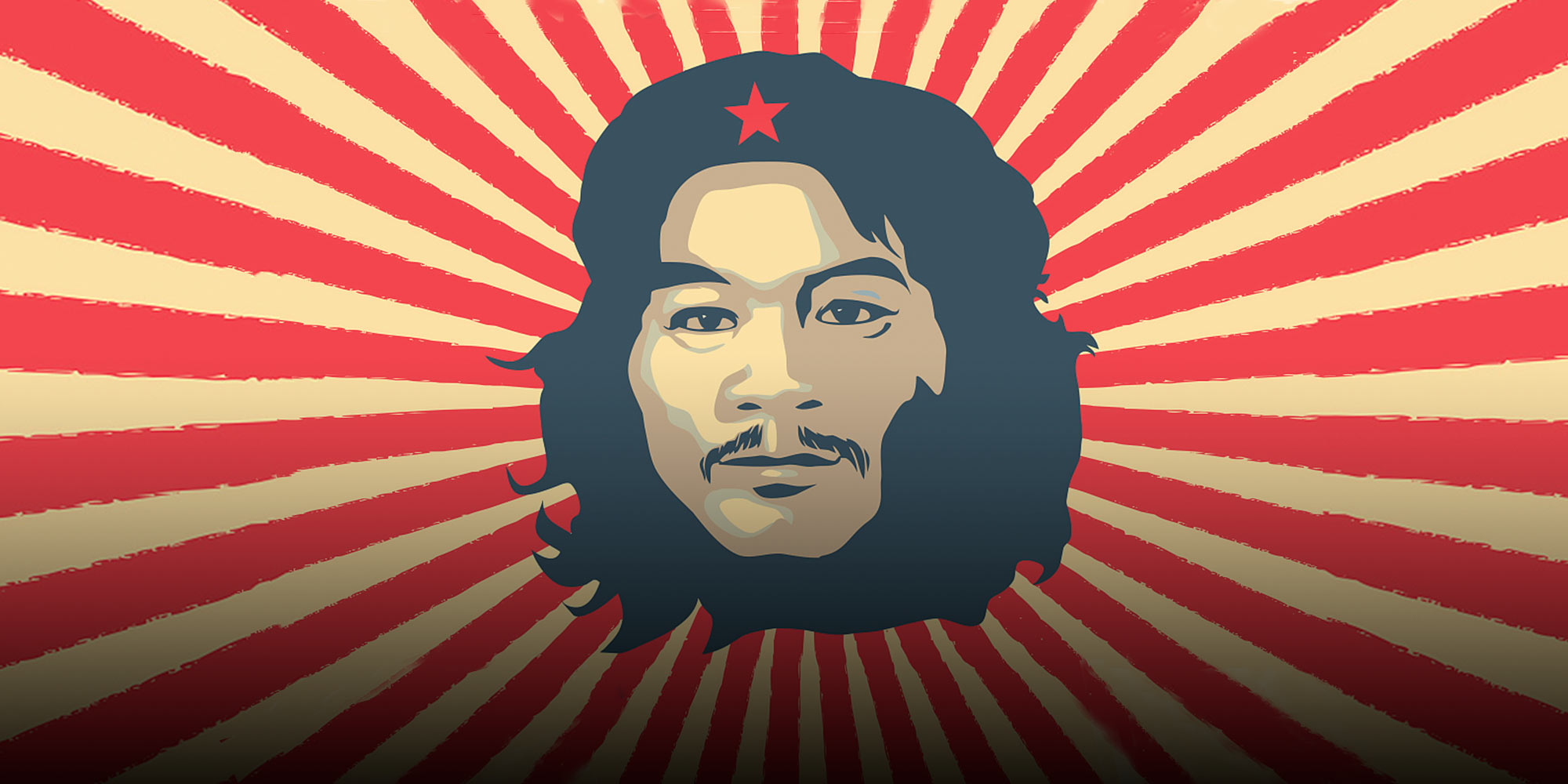 NEWS
Fresh Out of Prison, Bike Burglar Qie Guevara Shuns Spotlight
After vowing never to work for anyone, Zhou Liqi ran into trouble with the law. Now released from prison, the charismatic convict is rejecting lucrative contracts with social media agencies in favor of becoming a farmer.
Update: The China Association of Performing Arts, a government office under the Ministry of Culture and Tourism, announced Tuesday that influencer management firms attempting to work with Zhou will be blacklisted. "Companies that ignore the (livestreaming) industry's moral bottom line and disrupt its healthy ecosystem will be added to a negative list," the association said without elaborating.
When Zhou Liqi was released from prison last week, his welcome wagon came in the form of dozens of contracts from online agents hoping to turn him into the next big influencer on Chinese social media.
But Zhou, who was arrested four and a half years ago in the southern Guangxi Zhuang Autonomous Region for stealing electric bikes, turned them all down.
"I've said it before: I won't work for anyone. Signing a contract means I would become their employee. That would be eating my own words," Zhou told domestic outlet Red Star News in an interview Sunday.
Zhou caught the public's eye a few years ago after a 2012 video of him giving an interview in police detention went viral. He was released in 2013, only to be arrested two more times in the following years for the same crime.
On video-sharing site Bilibili, one upload of the interview has garnered 270 million views and 24,000 shares. Many netizens applaud Zhou's rebellious ways and hail him as their "spiritual leader."
"Leader's calling has shaken the exploitative nature of capitalism over the proletariat," one user of Q&A platform Zhihu wrote in a tongue-in-cheek post. "We need to realize, why do we want to work for others? Why do we want to contribute to capitalism? Screw it!"
Moreover, Zhou's long hair and wisp of a beard evoke Cuban revolution leader Che Guevara. And because the Chinese word for "steal" is qie, which is pronounced similarly to "Che," Zhou's fans have nicknamed him "Qie Guevara."
Upon Zhou's release from a prison in the city of Liuzhou on Apr. 18, fans have been celebrating and chanting his name on social media. "Stand up, everyone!" hundreds of netizens wrote in "bullet screen" comments streaming across related Bilibili videos. "Leader is back."
However, state-run media have heaped scorn on companies trying to make Zhou into an influencer.
"To build, market, and consume Zhou is to propagate a twisted social value that honors vulgarity and praises what's ugly," said one commentary published by The Beijing News. "These companies and platforms that hope to sign Zhou are endorsing the acts of stealing and reaping without sowing."
Many netizens appear to support this view, and are quick to note that Zhou has been convicted four times. "Society is sick," one user commented on microblogging platform Weibo. "(Companies) will do anything for clicks."
In the Sunday interview with Red Star News, Zhou said he plans to become a farmer.
"You have to follow orders for everything," he said of working for others. "There's no freedom at all… Farmers have freedom. It's up to you how much you want to plant."
Editor: David Paulk.
(Header image: A meme featuring China's iconoclast convict Zhou Liqi, also known as "Qie Guevara" to his fans. From Weibo)