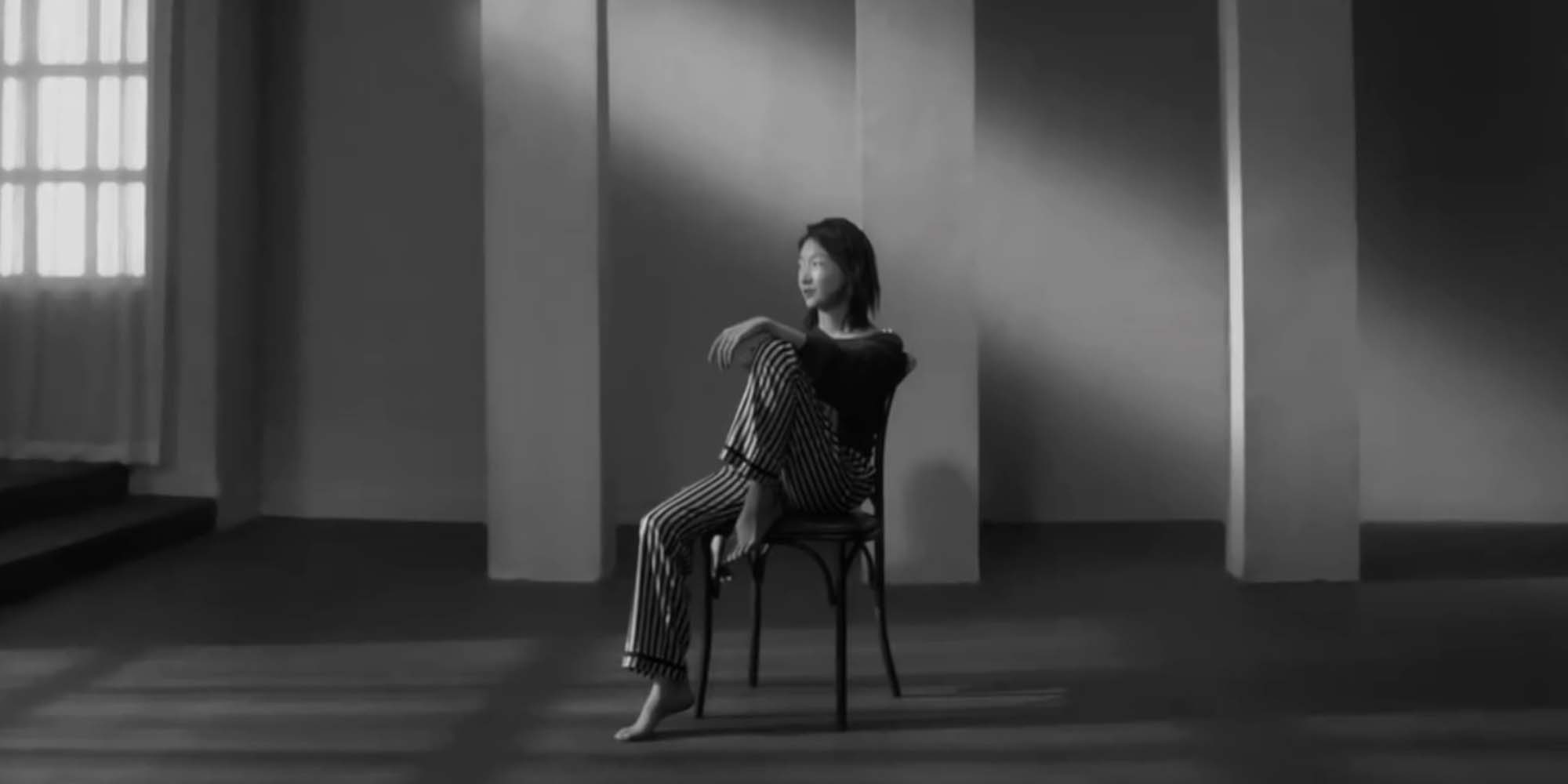 NEWS
Victoria's Secret China Ambassador Sparks Discussion on Changing Beauty Norms
Supporters say the choice of not-particularly-curvy actor Zhou Dongyu is a welcome departure from the lingerie label's usual nonrepresentative models and spokeswomen.
Victoria's Secret has named actor Zhou Dongyu as its newest brand ambassador, prompting discussion in China about whether the American lingerie retailer has lost touch with its image, or whether it is simply aiming to reshape outmoded notions of feminine beauty.
On Monday, the company announced its cooperation with the 28-year-old film star, "a new and vibrant face to reinterpret the definition of sexiness." Zhou is perhaps best-known for her roles in acclaimed director Zhang Yimou's 2010 feature film "Under the Hawthorn Tree," the 2016 romance film "Soul Mate," and the wildly popular 2019 teen drama "Better Days."
"I'm not 'sexy' as conventionally defined — not like this," Zhou said in a promotional video, her hand tracing an hourglass figure in the air. "I define sexiness as being comfortable, nonconformist, and expressing (oneself) in a natural state. It should be we who define sexiness, not we who are defined."
"What is your definition of sexiness? Victoria's Secret invites you to break the traditional definition together, and correct the term using a variety of perspectives," reads a description below a related hashtag on microblogging platform Weibo.
Most of the online chatter over the new partnership has been positive, with many saying they appreciate how Victoria's Secret is attempting to expand the conventional understanding of "sexy."
"We should see more diversity," one Weibo user commented under a related post. "It's not just women such as supermodels who can represent underwear. (Pop star Rihanna's lingerie label) Savage × Fenty's ads have also used many models with different body types and skin colors."
However, others online have suggested that Zhou isn't a suitable choice because she's not curvy.
"I don't mean to body shame, but in my impression her figure has always been like a child's," one user commented under a post on review site Douban. "This endorsement is too confusing. Is Victoria's Secret going to debut a line specifically for girls?"
Recent years have borne witness to changing conceptions of an "ideal" body type, and the once-dominant appreciation for the slim but curvy figures commonly featured in advertisements is now often criticized as unrealistic and unrepresentative. In China, for example, so-called bralettes have grown in popularity, competing with traditional bras.
"In the past few years, Chinese women have begun to care less about how men see them," Liu Xiaolu, the founder of a Shanghai-based undergarment startup, said in a previous interview with Sixth Tone. In February, her brand of wireless bras, Neiwai, posted a video titled "No Body Is Nobody," featuring six women of different ages and body types wearing Neiwai products.
Fu Yuejia, a 24-year-old programmer, is a fan of Zhou, both her appearance and acting. She saw the Victoria's Secret promotional photos and video after they were released, and views them first and foremost as a marketing strategy.
"For me, it's perhaps less about redefining sexiness," Fu told Sixth Tone, adding that the campaign featuring Zhou seems "slightly different" from past promotions. "I think it's just that the brand's current development strategy for the (Chinese) mainland is changing."
Fu also noted that in recent years, women's fashion has become less about the "male gaze" and more about how women see themselves. She added that while she has never purchased Victoria's Secret products before, she will consider buying items promoted by Zhou.
According to a report Monday from domestic outlet Jiemian, Victoria's Secret has been facing an identity crisis for years, as undue emphasis on the "perfect body" is now often criticized for objectifying and dehumanizing women.
Last year, Victoria's Secret featured its first plus-size model, Ali Tate-Cutler, in ads as part of a collaboration with a U.K.-based lingerie company. "I believe I'm the first size 14 on @victoriassecret?" the model wrote in an Instagram post at that time. "Regardless I'm pretty stoked to work with a brand I idolized when I was a teen. Great step in the right direction for bodies."
Editor: David Paulk.
(Header image: A screenshot from Victoria's Secret's promotional video featuring actor Zhou Dongyu. From @VictoriasSecret维多利亚的秘密 on Weibo)