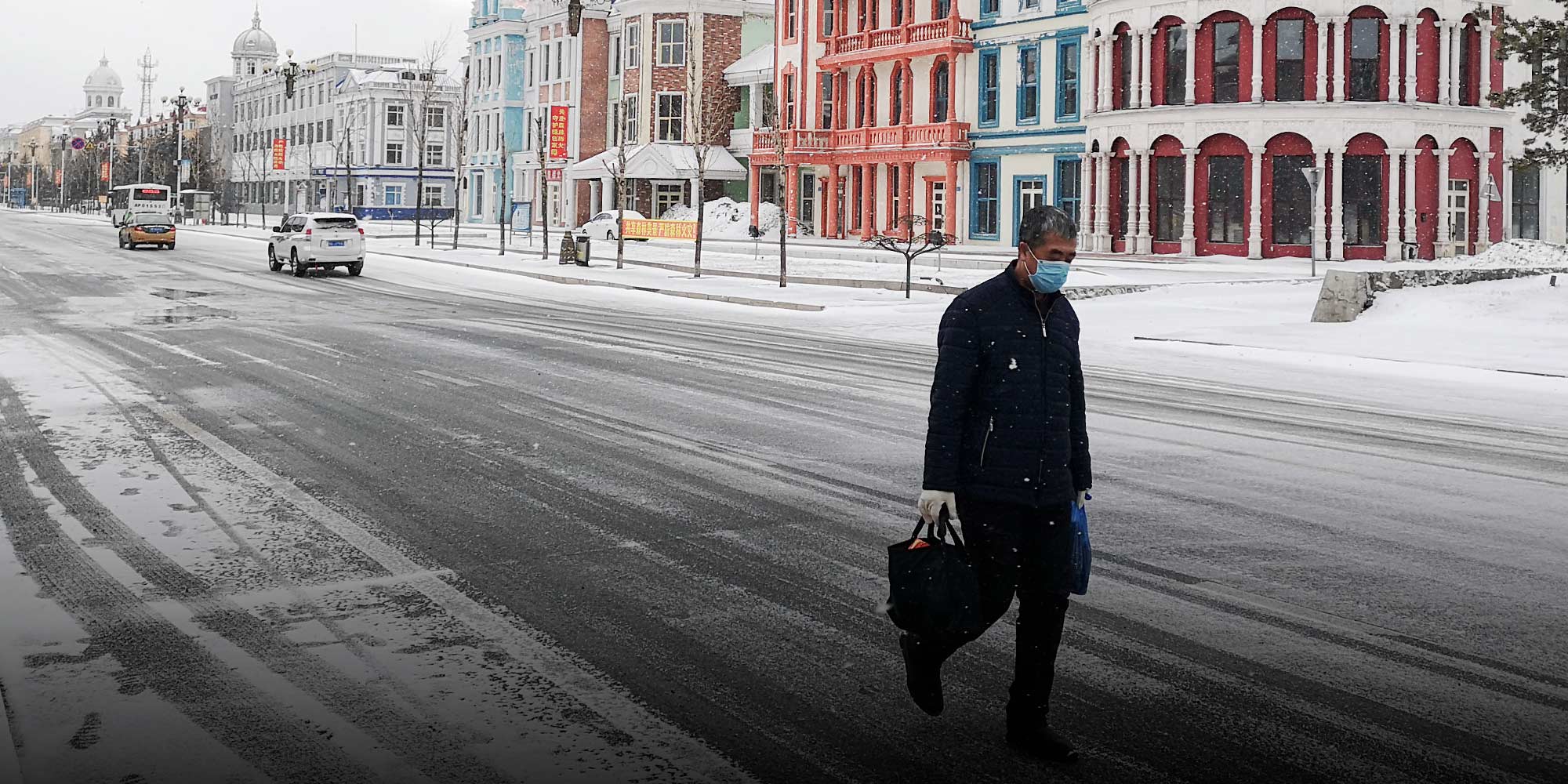 NEWS
Facing New Clusters, NE China Ramps Up COVID-19 Containment
At least one province is offering bounties to residents who report suspected coronavirus cases, as well as reprimanding officials and hospital staff who fail to control local outbreaks.
Authorities in China's northeastern Heilongjiang and Jilin provinces are implementing additional measures to contain the spread of the coronavirus amid a sustained surge in newly reported local cases.
On Sunday, the outbreak control and prevention command center in Heilongjiang's Suifenhe City announced bounties of up to 3,000 yuan ($420) for residents offering tips to authorities about people who may have lied about their health conditions, travel histories, or contact with diagnosed patients. Previously, people who "captured" and turned in illicit migrants crossing over from Russia were offered 5,000 yuan bounties, while any "valid tips" were rewarded with 3,000 yuan.
Since early April, the city of 70,000 and its home province of Heilongjiang have been on alert after Chinese nationals returning from Russia caused a spike in imported coronavirus cases. Suifenhe has since declared an effective lockdown, suspending all public gatherings, closing its land border, and requiring residents to remain indoors.
On Monday, the provincial health commission in Heilongjiang reported another four imported infections, all among Chinese nationals returning from Russia. As of Sunday, the province had 41 confirmed cases — 39 in the capital city of Harbin and two in the city of Mudanjiang — as well as 26 asymptomatic cases.
The rising number of cases in Heilongjiang has also worried neighboring Jilin province. Authorities in Jilin's capital of Changchun said Sunday that travelers from Harbin and Mudanjiang must undergo 14 days' quarantine at home or in a government-designated facility, and take three nucleic acid tests at their own expense to determine if they are infected with the coronavirus.
Authorities in Harbin have also intensified containment efforts after the city reported four new confirmed cases and 11 asymptomatic infections on Wednesday. Provincial officials have reprimanded the city's COVID-19 control and prevention task force for failing to control the outbreak.
Heilongjiang's party secretary Zhang Qingwei said Thursday that a supervisory team would be set up to guide Harbin's disease control and prevention work. The announcement came a day after the city's health commission appointed a new director.
Meanwhile, Heilongjiang's discipline inspection commission said that 18 people in Harbin, including the city's deputy mayor, had been held accountable for lax anti-outbreak control efforts. Of the 18 people, 13 were from the city's three hospitals, and included hospital heads and doctors.
According to domestic media, one 87-year-old patient who was admitted to Harbin Second Hospital and transferred to the First Affiliated Hospital of Harbin Medical University infected more than 30 people at the two facilities.
Editor: Bibek Bhandari.
(Header image: A man walks along the road on a snowy day in Mohe, Heilongjiang province, April 19, 2020. Chu Fuchao via Xinhua)