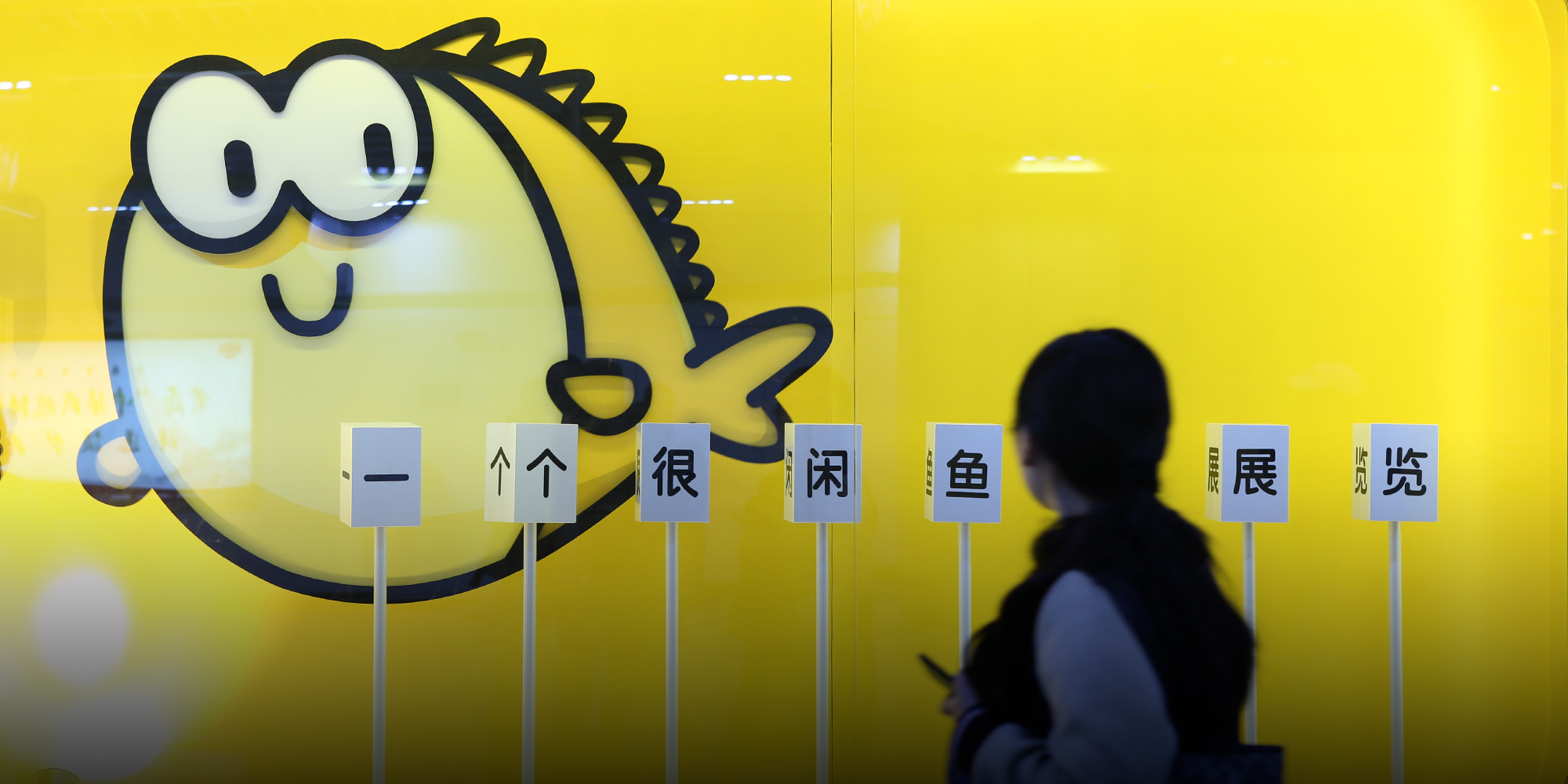 NEWS
On Secondhand Marketplace, Firsthand Accounts From a Pandemic
During the COVID-19 outbreak, China's Craigslist-like P2P sales app Xianyu has been a thrift store, pet-feeding service, and source of consolation all rolled into one.
Before the COVID-19 pandemic, Xianyu was an online platform where people could go to buy others' possessions or sell their own. Over the past few months, however, it has evolved to encompass a much larger role.
For most Chinese people, the outbreak has affected not their lungs, but their bank accounts. Baidu, the country's most widely used search engine, said that during the pandemic, queries for "credit card overdue" reached a 10-year high, while people in Wuhan, the central city where the new coronavirus was first detected, searched for things like "hiring information," "unemployment insurance," and "loan interest rates."
As weeks dragged into months, people began parting, reluctantly, with the things they loved. Simply searching for the keyword "pandemic" yields pages of results of people selling their possessions — from fancy lipstick purchased as a treat to costlier items like cars — for whatever cash they can get.
Zhang, who owns a makeup business in the northeastern Liaoning province, told Sixth Tone that in order to keep earning money, she contracted a local factory to produce a modified fisherman's hat with a plastic face shield to guard against infectious droplets. Meanwhile, farmers — an especially vulnerable group during the pandemic — have used the platform to offload their unsold fruits, vegetables, and flowers.
"Compared with other e-commerce platforms like Taobao and JD.com, Xianyu as a customer-to-customer platform is more accessible to users," Tao Yin, a public relations representative for the Alibaba-owned company, told Sixth Tone. There are lower barriers to entry, Tao said, and "that's why people like farmers are able to use it."
During the pandemic, the Xianyu mobile app has borne witness to canceled plans and broken dreams. One of the platform's 200 million users tried to sell a black dress she had bought for a vacation that had put on hold indefinitely, while another user turned to the platform to sell ukuleles after his musical instrument shop was closed.
"I had planned to open a cat café this year, but due to the COVID-19 outbreak I couldn't make it happen," one user wrote. "I have many cats that are 5 to 6 months old. I hope I can find some good people who will give them a home."
With virtually every industry suffering during the COVID-19 pandemic, Xianyu has been one of the few companies in China that has remained profitable. In March, its number of newly registered users grew by nearly 40% compared with the same period last year, with daily transactions reaching an all-time high.
Economists have said that during the pandemic, secondhand trading platforms like Xianyu act as sponges, allowing users to earn money through sales and buyers to obtain goods at low prices.
According to Tao, Xianyu doesn't charge transaction fees; instead, it makes most of its money from advertisers. He added that recently, creative patrons have explored uses for the platform beyond the usual item-for-cash arrangement, with some using it as a job-hunting service.
A search for "lost my job" returns many results for users promoting services such as web design and online tutoring, while users without a particular skill have simply offered to chat with people who are lonely.
At times during the pandemic, Xianyu has been a source of heartwarming altruism. Hundreds of users have volunteered to provide free pet-feeding services for people who haven't been able to return to their homes because of travel restrictions.
Zhu Xilei, a woman from the eastern city of Wuxi, is one of them. In late January, she posted on Xianyu to say she was happy to help people who weren't able to feed their own pets.
"One owner was very grateful and kept thanking me," Zhu told Sixth Tone. "Although I volunteered to do the job for free, the owner insisted on giving me a red envelope," she added, referring to the virtual cash-stuffed packets that are commonly exchanged in China.
With monthslong quarantine and home-isolation policies leaving people across the country more bored than ever, many Xianyu users have begun sharing their favorite recipes on the app and encouraging others to do the same. Meanwhile, Lego aficionados have offered their tutelage to apprentice builders to help pass the time.
The app overflows with reminders of people's shared humanity in the face of great adversity. On April 7, when Wuhan lifted its citywide lockdown after 76 days, some sellers celebrated the occasion by lowering their already-low prices. Just a few days prior, when the grieving nation observed an especially raw Qingming Festival, or Tomb-Sweeping Day, many Xianyu users offered to visit the gravesites of people who were unable to go themselves, cleaning them according to custom and leaving offerings for the deceased.
Editor: David Paulk.
(Header image: A woman walks past a Xianyu billboard in Shanghai, Dec. 6, 2017. People Visual)